Those who are going out to procure basic necessities are also allowed to use the shuttle services.
Through a partnership with the Department of Transportation (DOTr), Hino Motors Philippines are now providing free shuttle services for all essential frontline workers, including medical workers.
Since the enhanced community quarantine was implemented for the entirety of Luzon due to COVID-19, the operation of public transportation for the island was also suspended. To aid the daily commute of said essential frontliners, the free PUV rides are made available from 8:00 a.m. to 5:00 p.m. daily. Those who wish to make use of the said service need only present their IDs for identification.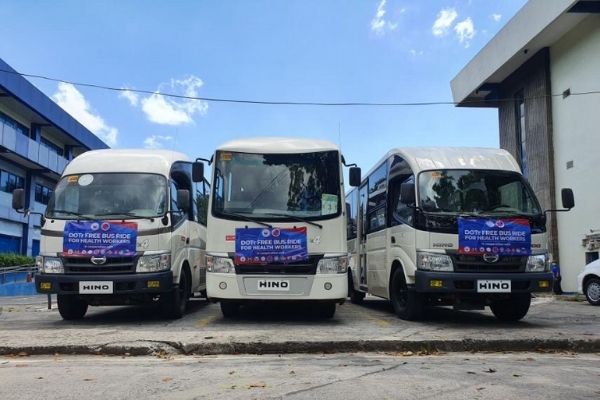 Hino is lending several of their modern PUVs
Apart from frontline workers, citizens who are also seeking medical attention or going out to procure basic necessities are also allowed to use the shuttle service. Note, though, that one will need to present a quarantine pass.
To ensure everyone's safety, the shuttle service Hino Philippines provides and follows strict guidelines, which include proper social distancing, free face masks for passengers, and alcohol sanitization. Before and after being deployed, the PUV units are also disinfected.
Of note, however, there has been no information given about the routes of these Hino PUVs as of this writing.
>>> Related: Free shuttle service routes for COVID-19 health responders
Hino: It's their mission to help make the world a better place
Together with the DOTr, Hino recognizes the sacrifice and the contributions of healthcare professionals in combating the COVID-19 pandemic.
In a statement, Hino Chairman Vicente T. Mills Jr. says, "We thank and sympathize with our health workers and frontliners. 
We stand-by our corporate mission of making the world a better place to live - by helping people and goods get where they need to go―safely, economically and with environmental responsibility.
Through this simple effort, we hope that our frontliners would know that they are not alone in this fight – that we from Hino and the DOTr are with them".
>>> Related: Ford Philippines lends out Transit units for COVID-19 efforts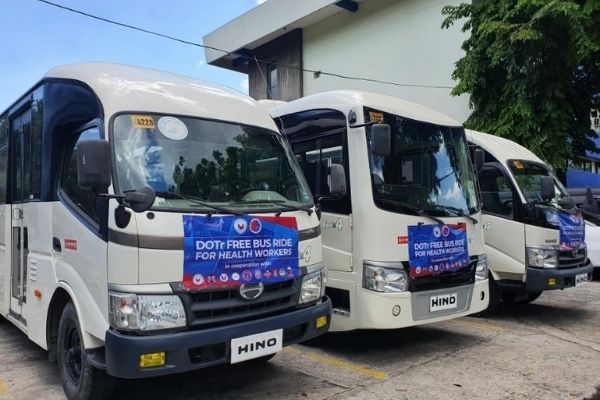 Spacious and propelled by powerful diesel engine
That being said, Hino is continuously working with the DOTr to provide reliable and safe transportation to those combatting the novel coronavirus. Through this, the company is also fulfilling its mission of providing innovations in mobilization to promote the best interest of all of its stakeholders.
For more COVID-19 updates, keep reading here on Philkotse.com.

Cesar G.B. Miguel
Author