Transport is difficult right now, so MMPC lends a hand by lending several L300 units.
Due to the enhanced community quarantine put in place to stifle the spread of the COVID-19 pandemic, it has been difficult for many essential workers to get to their respective places of work.
Coupled to that are the citywide lockdowns both in Metro Manila and nearby provinces, so there is indeed some degree of difficulty for frontline workers, especially medical workers who are currently working very long hours.
Enhanced Community Quarantine: How does it affect your land travel?
MMPC lends several L300 units
As such, like many other companies, automotive or otherwise, Mitsubishi Motors Philippines Corporation (MMPC) has joined the fight to defeat the COVID-19 outbreak by lending out several of its Mitsubishi L300 units. Two of which are lent to the Department of Transportation to shuttle medical workers and other essential personnel to and from Muntinlupa as well as Sta. Rosa.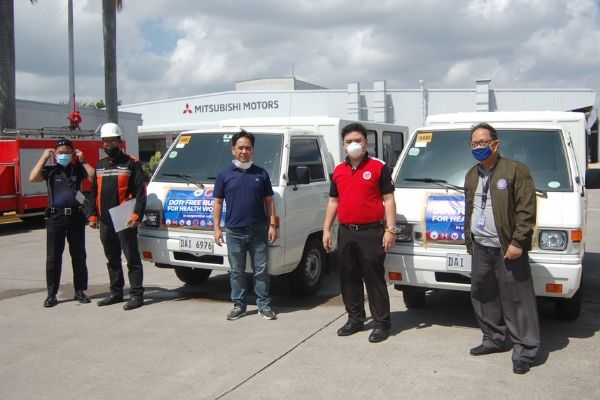 DOTr ASEC Mark Villar receives L300 units from Mr. Lestie Lanceta, MMPC Senior Manager for Production 
Likewise, MMPC also lent out two L300 units to the local government of Sta. Rosa, Laguna. These two units will be utilized to transport medical frontliners and other essential workers within the city.
Due to the nature of the threat, each L300 unit will only carry ten passengers, including the driver in order to maintain social distancing. We can also presume that safety measures are also being observed by those using these vehicles like the donning of masks, and regular disinfecting.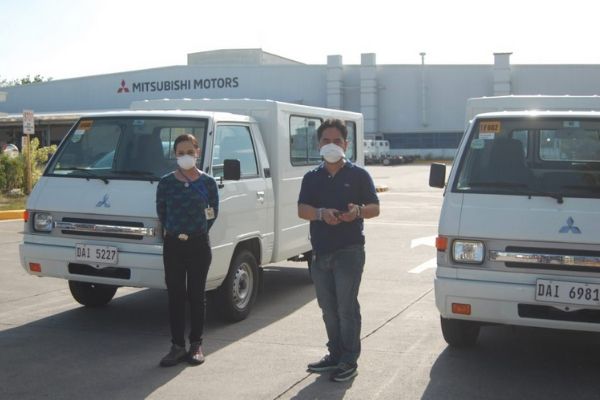 Mr. Lestie Lanceta handing over two L300 units to Sta. Rosa City Mayor Arlene Arcillas
>>> Related:
We're all in this together
In a statement, Mutsuhiro Oshikiri, the MMPC President and CEO said that "Mitsubishi Motors acknowledges the sacrifice being done by our front liners.
From the people in the medical field, our uniformed personnel, food and service crew, security guards and other support personnel, we salute your bravery, selflessness, and dedication in protecting our communities from this virus."
For more good news concerning the fight against the novel coronavirus, keep reading here on Philkotse.com.
Know more about Mitsubishi L300 2021

The current L300 by Japanese automaker Mitsubishi is based on the L300 Versa Van. While the latter was more of a family carrier, Mitsubishi has since marketed the L300 FB mainly as a commercial vehicle. Regardless, the said model can both function as a family car, and as a logistics solution for small to large businesses. In the Philippine market, the L300 FB uses a Euro 4 compliant 2.2-liter 4N14 diesel power plant. At most, this mill can make up to 98 horsepower and 200 Nm of torque. Power is sent to the rear via a five-speed manual transmission. The available to the L300 FB body is a rear air-conditioning system, and it can also fit up to 17 occupants.

Cesar G.B. Miguel
Author