Get your Toyota ready for the New Year with these maintenance discounts.
The Christmas season is the time of giving. And so, many car owners around this time of the year will also give their rides the proper care to get ready for the upcoming year. With regards to this, Toyota Motors Philippines (TMP) agrees since it has declared December 15 to 21, 2020 as car maintenance week.
How does this work? For starters, Toyota owners bringing in their Toyotas for maintenance will receive a 40 percent discount on buying Toyota Genuine Motor Oil – Mineral Grade. This discount is automatically given to those coming in for periodic maintenance (PM) and express maintenance (EM) across Toyota dealerships nationwide.
Without a doubt, that 40% discount is pretty significant
Moreover, owners of qualified previous generations of the Vios (2005-2015), Fortuner (2005-2015), Hilux (2005-2015), Innova (2005-2015), and Wigo (2005-2015) can avail discounts on labor, Toyota Genuine Motor Oil – Mineral Grade, Toyota Genuine Oil Filter, Toyota Genuine Drain Plug Gasket, Materials, and Car Wash. This in turn is available until December 29, 2020, in any Toyota dealership all across the country.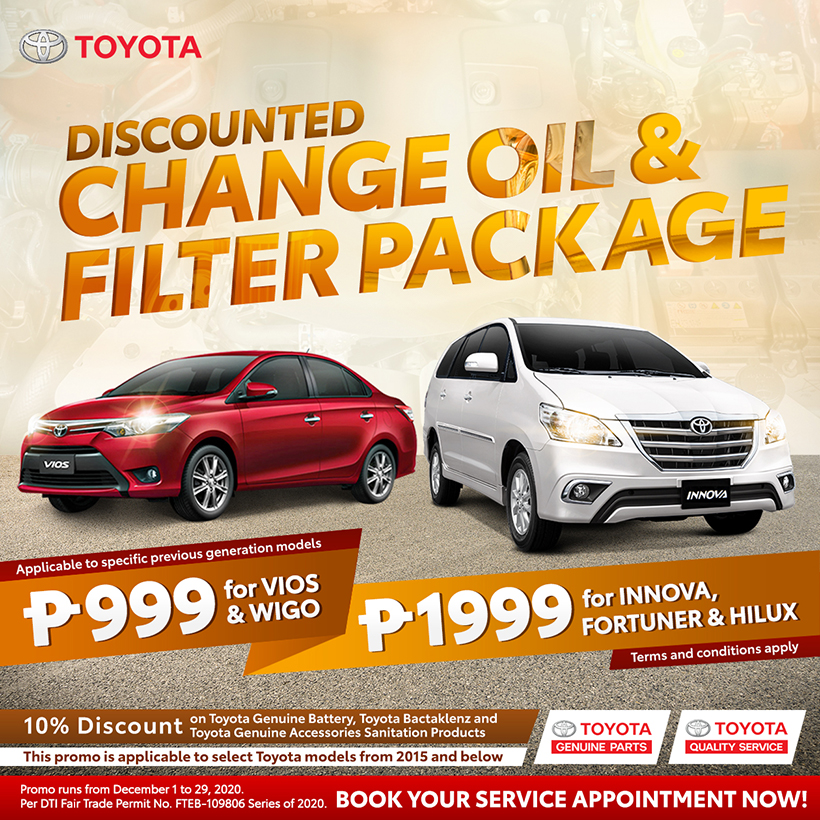 Get your car ready for 2021 with this offer
Lastly, Toyota is also offering a special Php 499 vehicle inspection package. This is available for customers coming in for their periodic maintenance until December 29, 2020. The inspection package includes brake adjustment and cleaning, vehicle safety inspection, battery check using Midtronics, aircon evaporator check using Boroscope, carwash, and battery charging if needed.
On top of that, customers who have availed of the aforementioned vehicle inspection package are then entitled to a periodic maintenance discount amounting to Php 499 at the same dealership where the inspection package was acquired. This is available until June 30, 2020.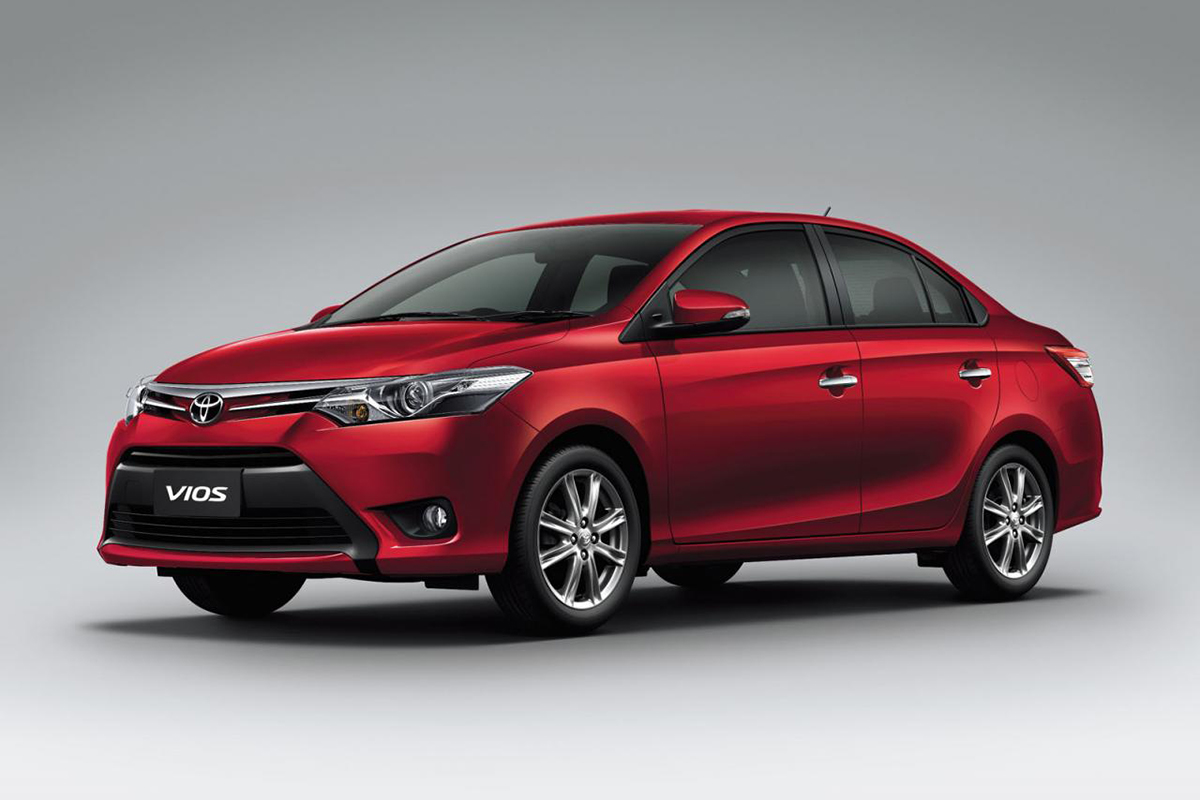 Don't wait until next year, contact your nearest Toyota dealership now
With regards to the Toyota maintenance week, Rainnier Gregorio, the head of TMP's Customer Service Operations said that;
"As we drive to better days ahead, we are helping Toyota owners meet the New Year with their vehicles in their best condition. With this range of service promos, we want them to experience great-value and worry-free service Toyota has been known for. We have also been working with our dealers to provide a safe environment and convenient processes in the dealerships and service centers - all for our customers' satisfaction and peace of mind."
If you want to learn more about these promos, you can visit or call your nearest Toyota dealership. You can also visit TMP's official social media channels, and its official website.
For more automotive related news, keep reading here on Philkotse.com.
Know more about Toyota Vios 2021

<p><a href="https://philkotse.com/toyota-philippines-price-list" title="Toyota Philippines">Toyota Motor Philippines</a> introduced the Toyota Vios in 2002. This subcompact sedan is made at Toyota&#39;s plant in Santa Rosa, Laguna. Currently, the Philippine-spec Toyota Vios is offered in nine variants. Prices for the Toyota-made sedan ranges from Php 681,000 to Php 1,020,000. The Toyota Vios subcompact sedan gets two engine options, two transmission options, and a whole host of comfort and safety features. The said model is also available in a wide range of color options. This includes Black, Red Mica, Pearl White, Thermalyte, Blackish Red, Alumina Jade, Freedom White, Grayish Blue, and Super Red.</p>

Cesar G.B. Miguel
Author