We might see a diesel hybrid Land Cruiser soon.   
Practically every major carmaker (and a few obscure ones) in the world are already jumping on the electric vehicle (EV) bandwagon. But many potential customers are still skeptical that the transition will be complete by 2050, especially for diesel powertrains that still see widespread use in both commercial and recreational applications.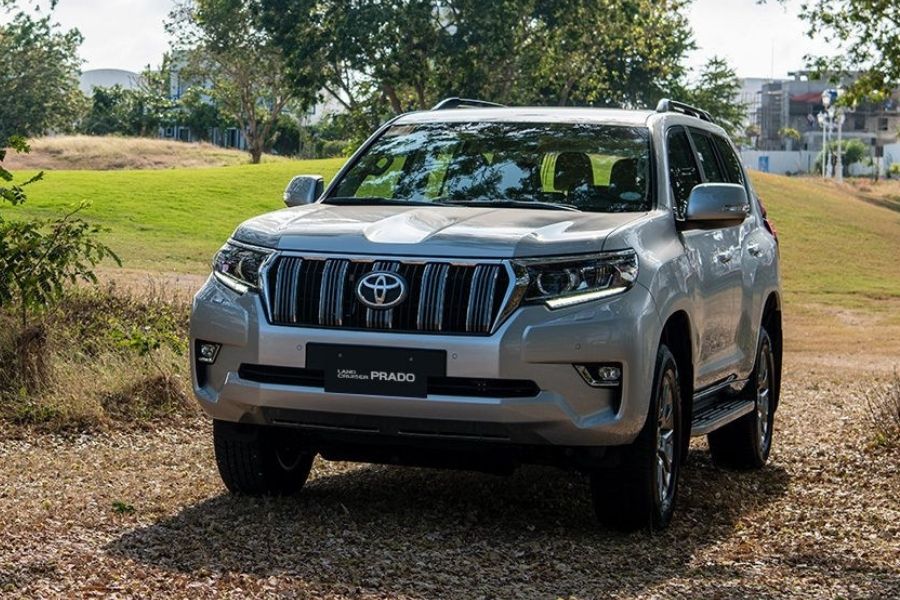 A diesel hybrid Toyota SUV sounds good in terms of power output and reduced emissions
One compromise being floated is hybrid option, and if speculations are true, Toyota could be among the first to offer this. According to unconfirmed reports, the world's second-biggest car company is looking to broaden its hybrid model range by the time the 2030s roll around, and that a diesel-electric hybrid is already in the works. 
Although Toyota has been using hybrid diesel engines for the Dyna and Toyoace light duty trucks in the Japanese market since 2011, this has yet to trickle down to its range of large passenger models. This includes the Land Cruiser, Land Cruiser Prado, Hiace Wagon, and the Granace.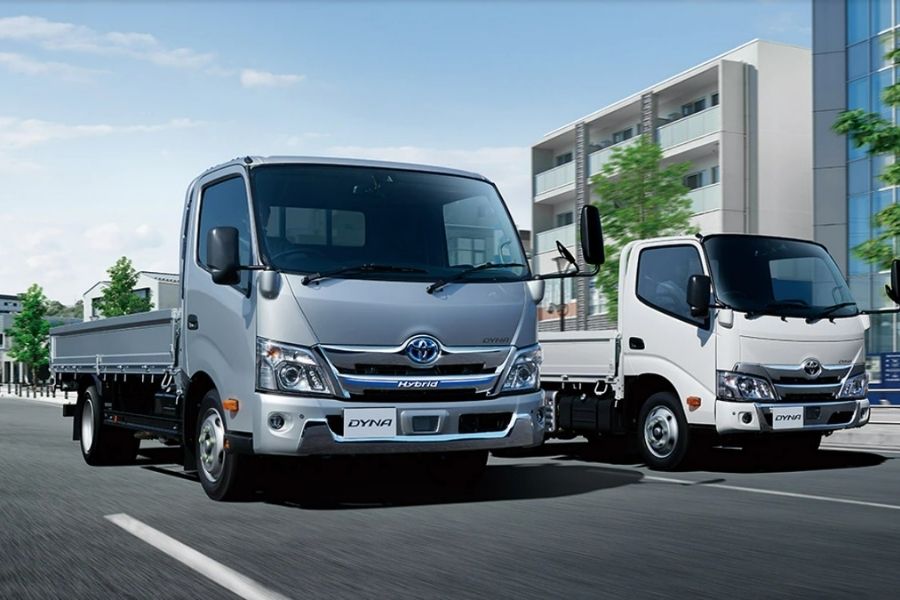 Toyota previously offered a diesel hybrid option on its Dyna series of light-duty trucks
Rumors say that the company is focusing on the development of 2.5-liter and 3.5-liter diesel engines that can accommodate hybrid technology in the near future. Toyota's longest-running series, the Land Cruiser, recently premiered its next-generation model with a 3.3-liter diesel among the engine choices. Meanwhile, the Land Cruiser Prado is slated to enter its fifth generation by summer 2023 and is believed to offer a 2.5-liter diesel hybrid engine in 2024.   
A diesel-electric hybrid powertrain could make its way to 4x4 off-road models as well as more of Toyota's commercial offerings. The aim is to have the carmaker's lineup exclusively comprise hybrids in Japan, minimizing or even completely removing vehicles that rely solely on combustion powertrains from its stable. 
It's important to note that this information remains largely unsubstantiated as of this writing, especially considering that Toyota is already at the forefront of an alliance between five Japanese brands to develop electric powertrains for commercial vehicles and Kei cars.    
Stay tuned for more industry updates at Philkotse.com.
Know more about Toyota Land Cruiser 2021

The Land Cruiser has been around from time immemorial. In fact, it is currently the longest-running model still in production by Japanese auro brand Toyota. Its heritage and lineage started way back the '50s. Time has already tested the reputation of the Toyota Land Cruiser. It came from a total off-road car and evolved into one of the market's most luxurious SUVs.
Fast forward, and Toyota Motor Philippines has brought in the all-new Land Cruiser for the model year 2022. It retains the same off-road capabilities that its predecessors are known for as it comes with a 4x4 drivetrain, and a ladder frame chassis. Instead of a V8 however, it now uses a twin-turbo diesel V6 that can make up to 304 horsepower and 700 Nm of torque. It also gets the Toyota Safety Sense driver-assist suite, and a sharper, more modern-looking exterior design.

Joseph Paolo Estabillo
Author
Recent posts