It seems that Toyota wants to have a Ford Ranger Raptor rival.
It seems that Toyota wants to challenge the Ford Ranger Raptor's off-road capabilities by launching a revamped version of the Hilux. Reports online suggest that Toyota will be introducing a more off-road performance-oriented Hilux in October.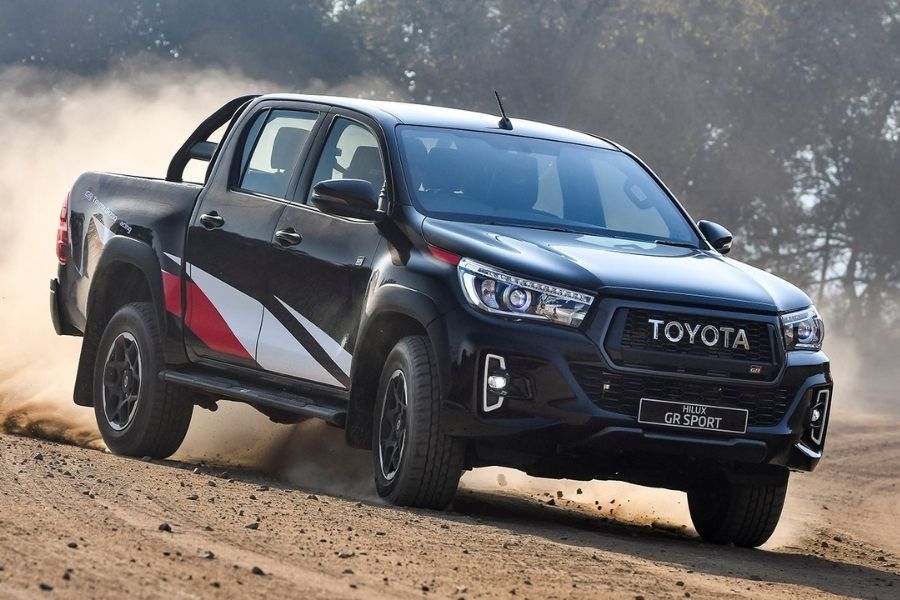 Toyota GR Hilux Sport (Note: car shown above is pre-facelift Hilux model)
According to CarAdvice, the 2021 Toyota Hilux could be getting a GR Sport variant that will be launched in Japan in October. The GR Sport treatment is said to feature design tweaks that will make the 2021 Hilux sportier, and more off-road ready. Toyota's Gazoo Racing is said to be the one in charge of tweaking the Hilux. This could mean that Toyota wants the Hilux to challenge the off-road capabilities of the Ford Ranger Raptor. 
Well, from the looks of it, that may be the case since the 2021 Toyota Hilux GR Sport is said to be fitted with a retuned sports suspension. The Japanese midsize pickup truck is also reportedly going to have a set of 18-inch alloy wheels wrapped in all-terrain tires, which is another indication that this Hilux could be designed as a Ranger Raptor rival.
The report goes on by stating that the Hilux GR Sport will get several design tweaks that include a GR-branded front grille as well as restyled fender flares. It will also get a unique GR-spec shifter and handbrake.      
>>> Related: Check out Toyota's special concept sports car - Toyota RSC 2017 for sale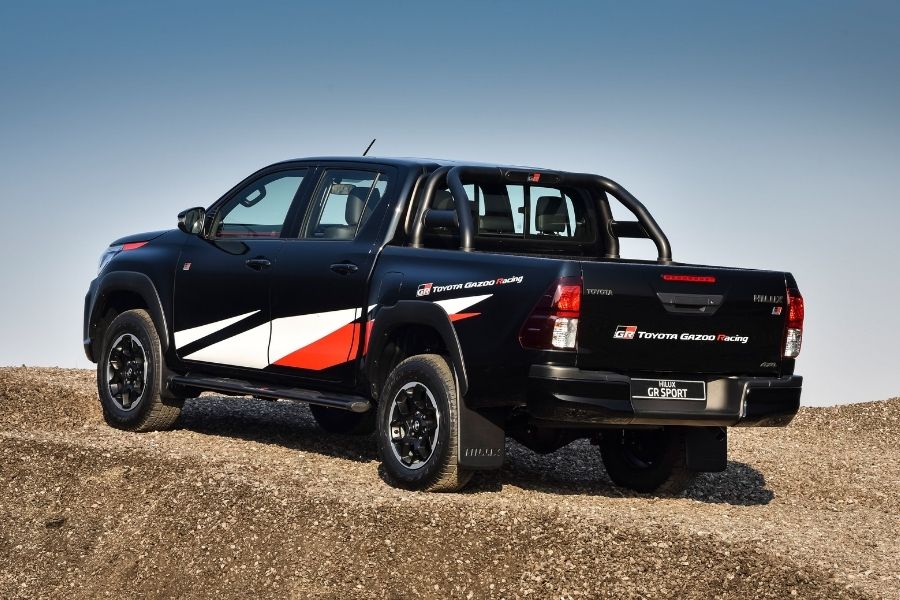 (Note: car shown above is pre-facelift Hilux model)
No power unit upgrades are mentioned in the report. This means that the 2021 Hilux GR Sport could still be equipped with the same 2.4-liter or 2.8-liter diesel engine. As a review, the 2.4-liter diesel engine of the 2021 Hilux produces 148 hp and 400 Nm of torque. The 2.8-liter, on the other hand, delivers 201 hp and 500 Nm of torque.  
Last year we reported that Toyota is developing a Hilux under the Gazoo Racing brand, and will carry a GR Hilux model name. According to several reports, the GR Hilux will be powered by a 3.3-liter V6 engine that's also found on the Toyota Land Cruiser. The said engine can churn out 268 hp and 650 Nm of torque. 
Nothing is official yet in regards to the reports stated about the beefed-up Hilux. Toyota has yet to release an official announcement about it. 
Visit Philkotse.com for more automotive news.
Know more about Toyota Hilux 2021

<p>The Toyota Hilux is a pickup with a globally known nameplate for being one of the reliable workhorse vehicles. It was 1968 when Toyota&#39;s pickup truck started building a reputation for being rugged and dependable, and it continues until today with the facelifted model launched in 2020. This popular pickup continues to evolve and slowly move upmarket after gaining luxuries. The most significant revolutionary jump of the Hilux happened in 2004 when the seventh-generation of the model was introduced. It was the first 21st-century iteration of Toyota&#39;s pickup. It is also the first generation to ride on Toyota&rsquo;s new Innovative Multi-purpose Vehicle architecture. It provided improved safety, better ride comfort, modern D-4D diesel engines, more interior space, and a more modern aerodynamic body. The current 8th generation offers a more refined and stylish design than its predecessor, but the tradition of being a tough pickup continues. It gets a much-awaited refresh in 2020 inline. Aside from improved looks, the Philippine iteration also comes with more powerful engine options. The Toyota Hilux is available in 4x4 and 4x2 variants. In the Philippines, the pickup truck is offered with diesel engines. It is available with automatic or manual transmission depending on the variant.</p>

Martin Aguilar
Author
Recent posts