For Php 60,000,000 are you willing to be part of JDM history? If you think that Toyota cars have no soul, you obviously don't know the Toyota 2000GT.
Toyota 2000GT: The vanguard of the rising sun
What if I told you that Toyota is more than just the tuner's dream in the Toyota Supra, more than the over-hyped AE86 Trueno or even the dime-a-dozen Toyota Corolla. 
There was a time in Toyota's vaunted history when they were the under-dogs when Toyota was still the scrappy, unappreciated, laughing stock of the car world.
After World War 2, the Japanese economy was struggling to both pick itself up and transform itself into the most powerful industrial might out of Asia, this is the story of how the Toyota 2000GT became the vanguard of the rising sun.
Toyota 2000GT: The Toyota That Lived Twice
In the '50s and '60s Japanese manufacturing, particularly cars were considered a joke. Their models were considered cheap and derivative copies of their western counterparts. 
Toyota cars, in particular, was known for its affordable, albeit reliable commuter cars that were only a step above walking or taking the bike.
It was working overtime to establish a foothold in the mass market sector, much less gain the respect and admiration of the motoring community.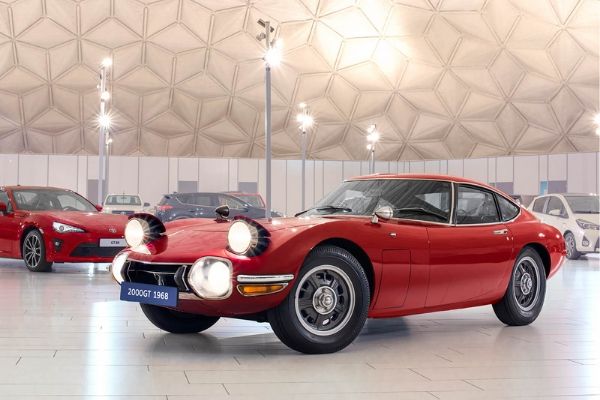 The Toyota 2000GT took inspiration from Euro designs and made it better.
At this time they were slowly creeping toward gaining a reputation of being much more reliable than their American and European rivals.
They were smaller and more fuel-efficient, to begin with, and had a model for every need from small runabouts, off-road vehicles, and 4 door saloons, but the reliability rarely meant respect in the car community.
This was the golden age of sports cars from the Ferrari 250 GTO, Porsche 911 and the Jaguar E-Type.
>>> Recommended for you: Car debate: 9 top reasons why Toyota is the undisputed best car brand
Wood did right, Nothing crass or tacky about the 2000GT
The Americans also had the Ford GT40 for sale which was dominating motorsports in the 1960s and the Chevrolet Corvette as well as muscle cars such as the Chevrolet Chevelle, the Ford Mustang and Pontiac GTO.
All these cars tugged on every car lover's heartstrings and evoked emotion, and passion from car buyers, something that was severely lacking in Toyota's lineup. Enter the Toyota 2000GT.
Toyota 2000GT: Why this car is possibly the most expensive Toyota?
Toyota 2000GT exterior
The Toyota 2000GT for sale was produced under a very limited run from 1967 to 1970 and only 351 were ever made. It was designed by Toyota in-house designer Satoru Nozaki.
Satoru-san got inspiration from the GT cars of the era, particularly the Jaguar E-Type but made sure that it had a distinct flair to it. It had a sleek fastback design and pop up signature Toyota 2000GT headlights.
Road & Track magazine even went as far as to call it one of the most exciting and enjoyable cars they've ever driven, or, the best looking Toyota cars ever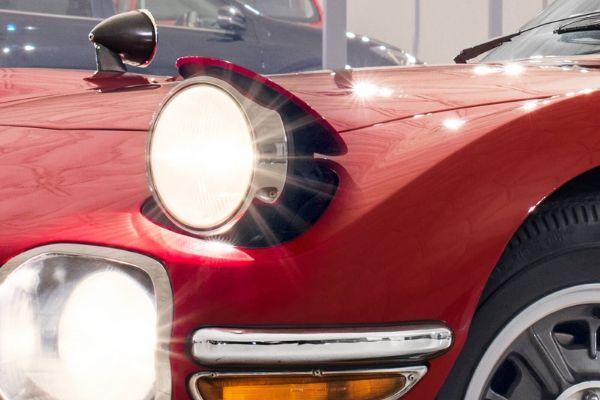 It was heralded as one of the most exciting and enjoyable cars
Toyota 2000GT interior
Interior design was superb and opulent with early bucket style seats and rosewood adorning the dashboard and wooden steering wheel.
It was admittedly small in proportion in the inside but given that this is a proper sports-car, I would say that the interior dimensions are only up to par.
It was so desirable that it even made an appearance as a James Bond car in the movie You Only Live Twice as a bespoke one-off convertible.
They had to turn a model into a convertible as actor Sean Connery could barely fit in the inside. It was the first-ever hero car for the Japanese and not a lot of carmakers share this distinction.
>>> Find out: Top 10 most expensive cars in the Philippines this 2020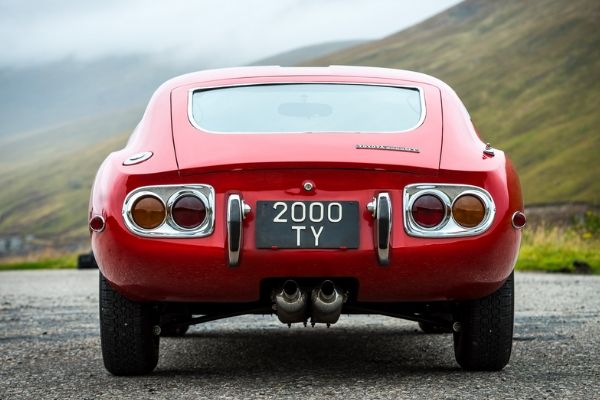 You would let this car pass you just to take a peek at that rear end
Under the hood
It is powered by a 2 liter straight 6 engine mounted longitudinally up front to power the rear wheels. It made around 150 hp and 175 Nm of torque with a 5-speed manual transmission, fully independent suspension and all-wheel disc brakes.
This wasn't just meant to look good but it was made to be a full-on sports car. Even the great Caroll Shelby took a shine to these Japanese GT cars that he modified some models and gave it some Shelby American goodness.
It did not do a ton of racing due to the limited quantities of the vehicle but it did do well against its competition.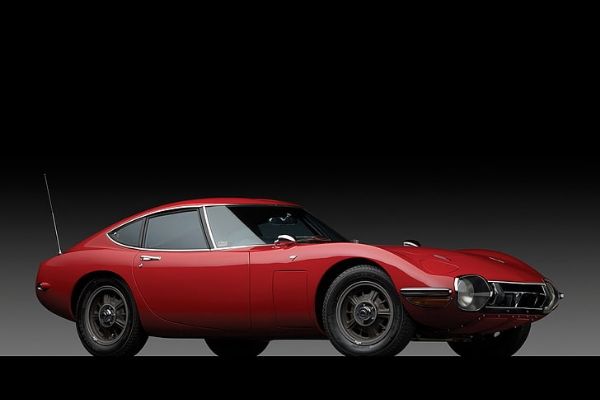 The Toyota 2000GT can be considered a Japanese Hero
As mentioned there were only 351 models ever made and only 62 were left-handed. The latter steering configuration's production numbers made an already priceless vehicle even more so.
Whenever one goes up for sale or auction you know for a fact that there will always be a buyer for such a beauty. One sold in 2013 for the sum of USD 1,150,000 which is just under Php 60,000,000.
And again, the best looking and most expensive Toyota car is going to auction in the very near future.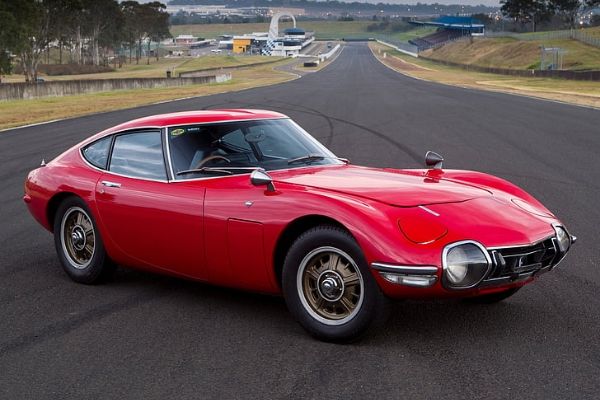 I would say that Php 60,000,000 would still be a steal 
Let's answer why the Toyota 2000GT costs that much?
Apart from the limited quantity in existence why, do you ask, does a Toyota sell for so much? It is because of what it represents.
The Japanese people were so sorely defeated after the war. Not only did they lose it but they also lost their sense of pride and dignity.
Toyota was the laughing stock of the car community despite its sales success. The Toyota 2000GT represented a shift, not just for the brand but for the entire country that finally here was a car that can represent them.
Born out of adversity and ridicule this little Toyota that could become a world-beater.
Follow Philkotse.com for more updates about Toyota 2000GT auction and interesting car concepts.


Roy Robles
Author