The Ford Mustang is great. But if they added this feature it will definitely be even better.
Ford Mustang is one of the greatest two-door sport coupes you can buy today. It's also one of the most recognizable muscle cars in the world since it was released initially in 1967. Just seeing its shape and its front fascia, you'll immediately know that it's a Mustang. Right?
Watch it before buying a Ford Mustang Philippines!!! | Used Car Review | Philkotse
It's also a literal cultural icon, appearing in hundreds of films from Bullitt (1968) to Fast and Furious franchise, the latest of which is the Fast and Furious 9 where a Ford Mustang GT350 is confirmed to appear.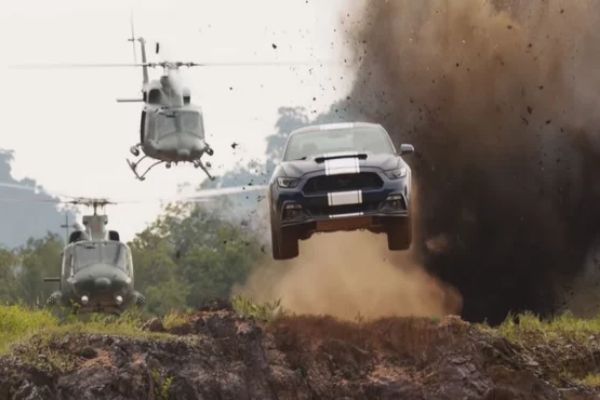 'Merica!
For that matter, it's also full of history and it very well maybe, the most recognizable ambassador of American car culture the world over. And people know this too because for the past five years, the Ford Mustang is indeed the undisputed best-selling sports coupe.
And of course, the Mustang offers great value for muscle car nuts today, especially for the Philippine car market. The Ford Mustang entry-level price starts at Php 2,838,000 for the 2.3 Ecoboost, and the lineup is topped off by the Ford Mustang 5.0 V8 GT MT Convertible at Php 3,618,000.
Now some of you might think that's expensive, but that's actually decently priced for the power the 5.0 V8 makes.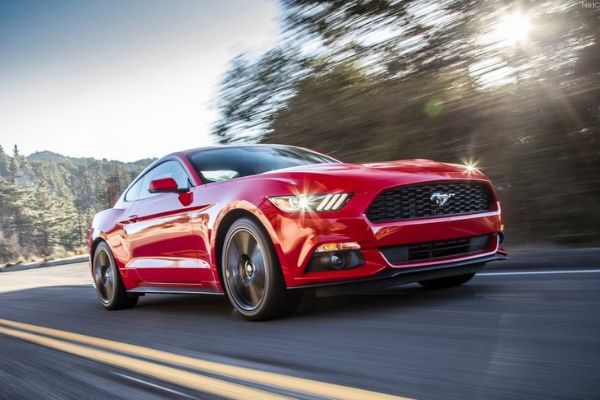 The Ecoboost Mustang is a sweet looking car
So what's with the title of this story?
>>> Related: Ford Mustang Philippines price updated monthly
The Ford Mustang lacks speed-sensing door locks
Sure, the Mustang is great and all, but what drives us nuts, is the said model's lack of speed-sensing door locks, even for its top trim.
This feature is something one would expect from a Php 3-million car, and especially from a very high-performance muscle car like the Mustang.
Even an experienced driver will sometimes forget to lock his/her doors, and we're sure that this has happened to you at some point. As such, a speed-sensing door lock will give loads of convenience for every car owner, including Mustang owners.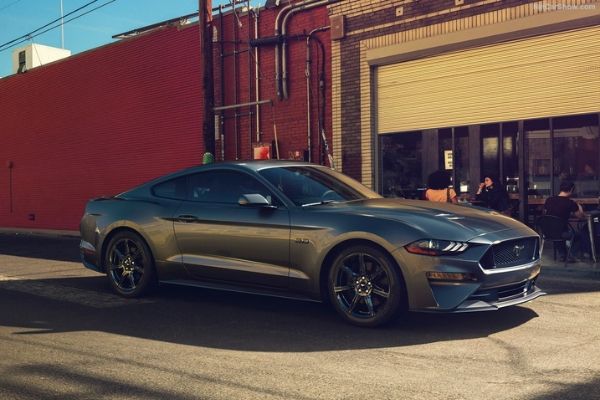 The 5.0 Mustang GT is loads of fun. Just...don't forget to lock the doors manually
Overall, however, the Mustang is still a pretty safe vehicle. It's just that, giving it a speed-sensing door lock wouldn't hurt and will only provide more convenience and safety for its occupants.
For more articles like this, keep reading here on Philkotse.com.  
Know more about Ford Mustang

The latest Ford Mustang in the local market today is the most advanced Mustang ever to hit the production line. This sixth-generation pony car is on its 6th generation, and Ford Philippines released its Philippine spec version in 2018, and they offer the iconic sportscar in convertible top and Fastback. It is also available in two engines, and there are four models to choose from, namely EcoBoost, EcoBoost Premium, GT, and GT Premium. The all-new Ford Mustang is packed with features that can be modified so consumers can tailor-fit the vehicle according to their personality. Some modifiable features include car skin, upholstery, ambient lighting, rims, trims, and instrument cluster outlay. Ford Mustang can be an expression of any car enthusiast's distinct character. The sixth-generation Ford Mustang now features a subtle change in its exterior and a refreshed interior. It still possesses the same silhouette, but the new Ford Mustang gets a new front DRLs layout that matches the taillights and a sleeker set of fog lamps. The cabin of this couple for the Blue Oval brand received a refreshed cabin with new materials in its variants. Ford Philippines offer the Ford Mustang in four variants: Ford Mustang 2.3 EcoBoost Premium SelectShift AT Fastback, Ford Mustang 5.0 V8 GT Premium SelectShift AT Fastback, Ford Mustang 5.0 V8 GT Premium MT Convertible, and Ford Mustang 5.0 V8 GT Premium SelectShift AT Convertible.

Cesar G.B. Miguel
Author