Check out how the S-Presso stands out against its competitors.
The all-new Suzuki S-Presso has made its mark already in the local market despite being fresh in the market. It is only a matter of time before we see how well the highly-anticipated entry-level Suzuki will perform in the tight city car segment.
2020 Suzuki S-Presso Philippines: Specs, Features, and Pricing Overview
One thing worth mentioning about the 2020 S-Presso is its 7-inch touchscreen head unit. At its Php 518,000, the base Suzuki is already equipped with touchscreen infotainment, which is something that Filipinos seem to consider when buying a car.
Plus, the unique design of its circular center console with amber lighting adds to the overall sleek aesthetics of its interior design.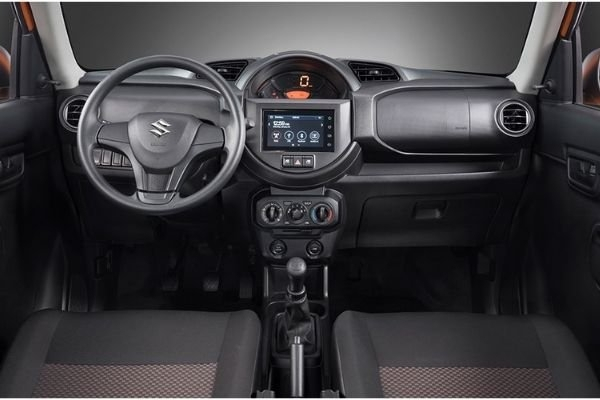 Check out the well-designed center console of the S-Presso
In comparison, the Toyota Wigo, which has a starting price of Php 557,000 is the next affordable vehicle that has touchscreen infotainment.
This means that the S-Presso, despite just crossing the half-a-million mark, is the most affordable vehicle in the Philippines with a colored display head unit.
>>> Related: Suzuki S-Presso 2020 official specs released, priced at P518k
Suzuki S-Presso: Quirky Lifted Hatchback
Apart from the pizzazz inside, the Suzuki S-Presso also has an interesting exterior design. Some have expressed their fascination, while some expressed dismay. The boxy dimension with large headlamps is what makes the S-Presso stand out against its competitors.
Under the hood of the Suzuki S-Presso, it carries a K10B engine capable of generating 67 hp and 90 Nm of torque. That may not sound like much, but for its price point, it sure do sounds practical.
Only one variant has been released by Suzuki and that variant comes with a five-speed manual transmission.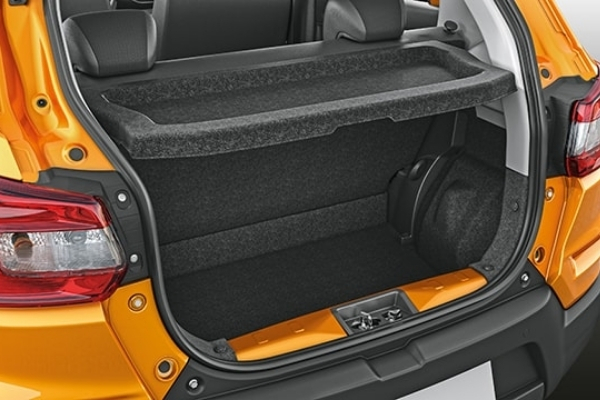 The Suzuki S-Presso has a luggage space of 239 liters
The Suzuki S-Presso sits at a fairly reasonable price point and is marketed to be as affordable as possible. Sooner or later, we might see the S-Presso as the go-to car in terms of practicality and ultimately, a perfect first car for newbie drivers.
Here at Philkotse.com, we value your interest in the automotive industry. You can visit our website to find out more.

Know more about Suzuki S-Presso 2022

The Suzuki S-Presso is a five-seater city car. In the Philippines, it has three available trims. These are the S-Presso GL 1.0 MT w/ Alloy Wheels and the S-Presso GL 1.0 Special Edition MT. Their price ranges from Php 563,000 to Php 588,000.
Size-wise, the S-Presso has a length of 3,565mm, a width of 1,529mm, and a height of 1,565mm. It also has a ground clearance of 180mm.
Locally, the S-Presso competes against the likes of the Toyota Wigo, Mitsubishi Mirage hatchback, Honda Brio, among others.

Rex Sanchez
Author