Relive your childhood with your favorite Suzuki car.
Suzuki Philippines (SPH) has numerous ways to adapt to the new normal of doing business. Some of which is the launching of its online showroom and Suzuki's online market for car parts.
Now, the Japanese car brand is rolling out with the Shall We Home Test Drive in collaboration with Doraemon.
Doraemon is a robotic cat character from Japan that we might have seen every morning on the local channels. The character has been a part of the daily lives of most Filipinos during the days.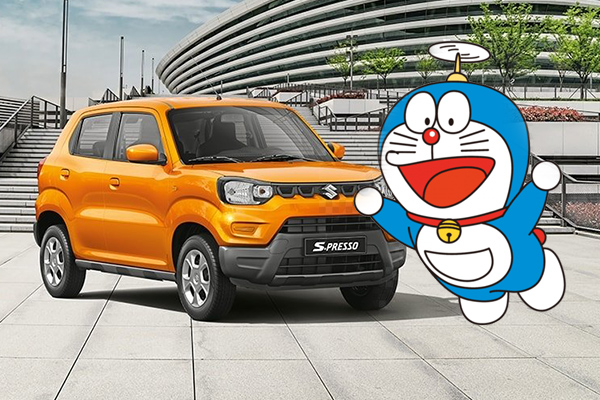 You might want to get your hands on Suzuki's latest addition to its local lineup, the S-Presso
With this, SPH is hopeful that the influential Doraemon will provide its customers a better Shall We Home Test Drive experience. Suzuki's test drive campaign offers customers to drive their favorite Suzuki vehicles such as the Ertiga, Swift, Dzire, Ciaz, Celerio, and APV. Moreover, SPH is also including its new and latest additions such as the XL7, S-Presso, Vitara, Carry, and Jimny.
Here is the guideline on how to request for a test drive:
1. Customers have to visit SPH's official website at https://auto.suzuki.com.ph/
2. At the menu bar of the page, customers have to click on the new "Online Showroom" menu and click on 'Enter Showroom.'
3. Here, customers are provided with a wide variety of options to engage with their favorite Suzuki vehicles such as the 360° Viewer, Download Brochure, and of course the Book A Test Drive.
4. Customers will have to choose only one Suzuki vehicle they wish to test drive and they are required to provide their name, mobile number, location/address, email, date/time, and preferred dealership.
To cope up with the COVID-19 pandemic, Suzuki Philippines launched its S.M.A.R.T guidelines to be implemented in all Suzuki dealerships nationwide. S.M.A.R.T is an acronym for Sanitize Thoroughly, Maintain Safe Distancing, Adhere Strictly, Reach People Online, and to Think Positive.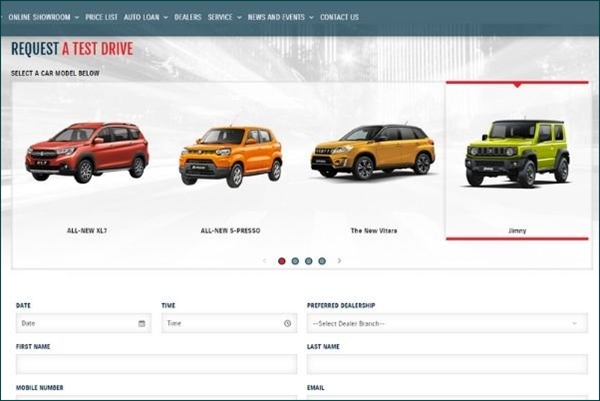 Grab the opportunity to drive your favorite Suzuki vehicle
These safety guidelines are implemented to the Shall We Home Test Drive to ensure both the driver and sales executive's health and well-being. Only one person will be allowed in the vehicle together with the Sales Executive seated at the back row to maintain social distancing.
The Shall We Home Test Drive is now available in all Suzuki dealerships nationwide and will be effective until February 2021. Families, individuals, and motorists passing through any Suzuki dealership will spot loveable Doraemon memorabilia nationwide.
In addition, customers can win specialty items in all major Suzuki Philippines activities in partnership with Doraemon.
Here at Philkotse.com, we value your interest in the automotive industry. Visit our website to find out more.
Know more about Suzuki

Suzuki Philippines offers 12 new models with price starts at ₱489,000 and goes up to ₱1,175,000. Looking for your dream Suzuki vehicle? Interested to know the Suzuki Philippines price list for 2020? Browse through hundreds of quality vehicles here in Philkotse.com. Also, stay updated with the latest news, car reviews, and everything you need to know about your favorite car brands.

Rex Sanchez
Author