Guess what – it's actually an awesome little toy.
Yesterday, on June 30, 2020, we asked the question: is Xiaomi building an all-new SUV model? The Chinese tech-giant even whipped out a teaser picture of a boxy looking car shrouded in shadow.
But alas, it turned out that it was all a misunderstanding, and the Xiaomi General Manager himself, deleted the post. It was also revealed that Xiaomi was indeed making something, but it's actually a toy car for the Xiaomi Mall.
Despite the fact that it isn't actually a real car, this new toy from Xiaomi is actually interesting because it was revealed to be a 1:16 sized, remote-controlled replica of the Suzuki Jimny. That being said, the Suzuki Jimny is popular around the world, and this might be an interesting gift for the hundreds of thousands belonging to the Jimny fanbase.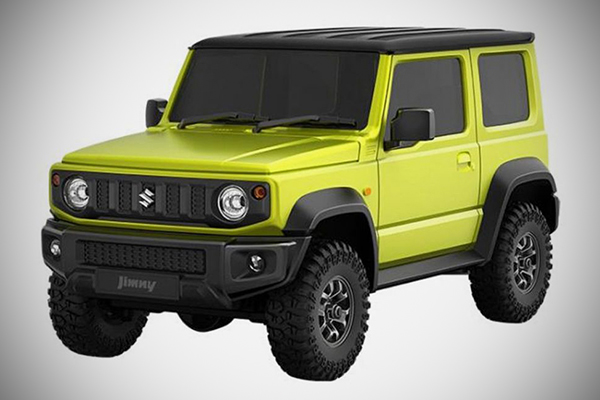 The toy in question looks like the real thing
The remote-controlled Jimny toy
Now this Suzuki Jimny scale model is actually quite brilliant. For starters, you can control it via Bluetooth, and with a smartphone app. As for the toy itself, it is shockingly accurate.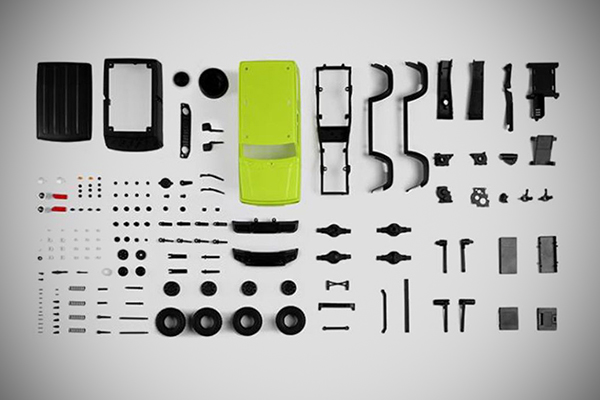 Check out those teeny tiny coil springs and that nylon chassis
It has a scaled down version of the Jimny's body-on-frame chassis made out of shockproof nylon material. It even has a suspension system using cute little shock absorbers and coil springs.
And finally, the tiny electric motor actually sends all of its torque to all four wheels of the toy. It's just like the real deal, and we won't be surprised if this cute little thing can actually go off-road on your lawn.
>>> Related: Which 2020 Suzuki Jimny should you buy? [Philkotse Guide]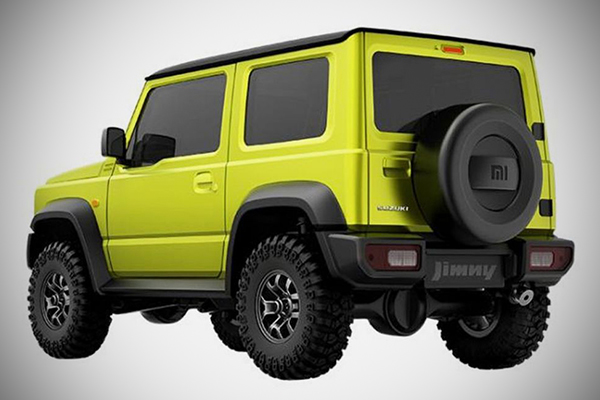 Will it be available here in the Philippines? We sure hope so
As we've said before, Xiaomi has dipped its hands into automotive products before. Together with FAW, it made the Bestune T77 SUV. Earlier this year, Xiaomi revealed that it registered a Chinese trademark, which can be translated to the "Xiaomi Car Alliance." We don't know what that is yet, and we still don't know whether the Beijing-based tech-giant will actually pull through in developing cars.
So for now, let us enjoy this little remote-controlled Jimny replica. For more automotive news, keep reading here on Philkotse.com.
Know more about Suzuki Jimny

<p>The <strong>Suzuki Jimny</strong> is one of Suzuki Motor Corporation&#39;s most sought-after models. Its demand was so high people started reservations as early as 2018. So much so, that shortage was felt as this car&rsquo;s presence excites anyone who saw a glimpse of it on the global stage. The Jimny brought different emotions to the Philippines from nostalgia to obsession as this fourth-generation is everything a car buyer wanted in a car &ndash; sophisticated, modern, rugged, and versatile. Completely redesigned from the ground up, the mini-SUV&nbsp;still lingers in the hearts of Filipino car buyers.</p>

Cesar G.B. Miguel
Author