D-Max-based next-gen Mazda BT-50 teased for June 17 debut
Mazda says something huge is coming on June 17.
The local pickup truck segment will soon have a new challenger as Mazda is already preparing to unleash the next-generation BT-50. The Japanese automaker released a teaser image of its next-gen pickup truck, which is based on the Isuzu D-Max.
2021 Mazda BT-50: The more stylish Isuzu D-Max – First Look
The launch date of the new BT-50 has also been revealed as Mazda announced that "something huge is coming" on June 17.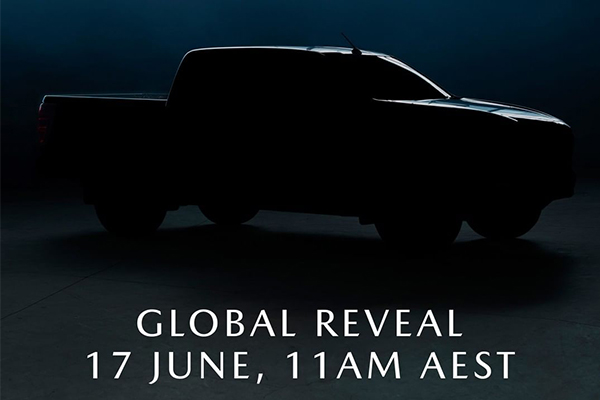 Are you excited for the next-gen Mazda BT-50? 
The teaser image of the next-gen BT-50 doesn't reveal much but we already know that it is based on the 2020 Isuzu D-Max that debuted in Thailand last October 2019.
As a review, the partnership of these two Japanese automakers was announced in 2016. Mazda announced that it will team up with Isuzu to develop a new pickup truck that will replace the outgoing BT-50.
With that, the previous long term partnership of Mazda and Ford has also come to an end. In case you forgot, the outgoing BT-50 is based on the Ford Ranger.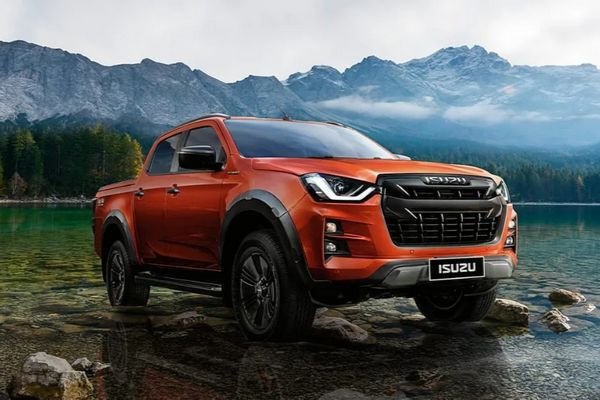 The 2020 Isuzu D-Max looks ready to take on any terrain
The next-gen BT-50 will not only come with a new design but it will also feature a new chassis and powertrain. This is again because of its partnership with Isuzu.
As such, we are obviously expecting the Mazda BT-50 to debut with specs that are similar to the 2020 Isuzu D-Max. Having the same and shared platform, the BT-50 will most likely be equipped with the same 1.9-liter and 3.0-liter diesel engines that are fitted in the Isuzu D-Max.
The 1.9-liter diesel engine generates 150 hp and 350 Nm of torque while the 3.0-liter diesel engine produces 190 hp and 450 Nm.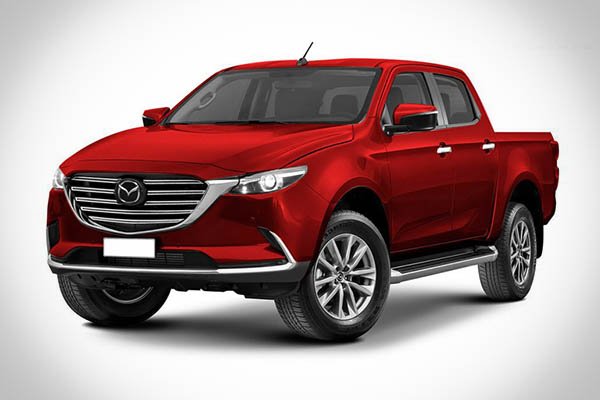 The front end looks like the one on the CX-series. [Source: Kleber Silva]
>>> Related: Next-gen Isuzu D-Max-based Mazda BT-50 to be unveiled next month?
The chassis and powertrain of the next-gen BT-50 are expected to be similar to the D-Max. However, expect the BT-50 to come with a different design, especially on its exterior.
Mazda is known for its sharp-styling brought upon by its Kodo design language. The thing that gets us excited about this new BT-50 is to see how its fascia will look like.
Will we see similar design elements of the CX-5's front end to the next-gen BT-50? We hope that the answer to that is yes.
It's also interesting to see how the front end design of Mazda's current crossover and SUV lineup looks like when it is integrated into a pickup truck such as the next-gen BT-50.
The next-gen Mazda BT-50 will make its world debut on June 17, 2020 at 9:00 a.m. PHT. Visit Philkotse.com to get updates on the next-gen Mazda BT-50.
Author
Martin is the Content Editor of Philkotse. Aside from his interest in cars, he loves to read crime-thriller novels, play basketball (note: video game only), eat tapsilog, and go for random road trip adventures.