Here are some XL7 features from the Ertiga that we really appreciate.
Suzuki Ertiga – it's been around since 2012 so while it's still a relatively "young" model, Suzuki managed to position it as one of its best-selling models since its launch. It's spacious, it's comfortable, and we're also quite sure that many of you who have ridden or are current owners of this brilliant little MPV agree.
2020 Suzuki XL7 Philippines: Specs, Features, and Pricing Overview
With the launch of the Suzuki XL7 in March 2020, however, many of you have turned your attention to this new, tough-looking version of the Ertiga and have wondered, does it provide the same levels of convenience, comfort, and practicality as its tamer MPV brother?
Well, apparently it does because here are some underrated Ertiga features that are found on the all-new 2020 Suzuki XL7.
1. Ventilated Cupholders
Ventilated cup holders are great especially if you're on for a long ride on EDSA or heading to a far-flung province outside of Metro Manila. This is because like how the A/C cools everyone inside a vehicle, a ventilated cup holder also cools down your choice of refreshing drink.
No refrigeration needed – just cold air. No fuss, no muss. It's a simple way to cool down your bottle of water or orange juice and it can even cool down your pair of socks too if that's what floats your boat.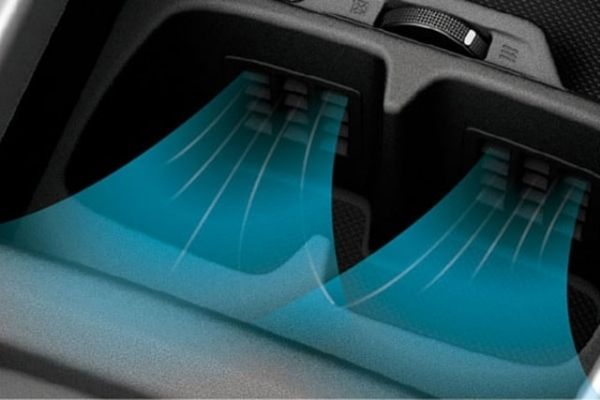 If you don't want a cold drink you can even turn it off
>>> Related: 
2. Sliding second-row seats
While this feature is fast becoming common on other MPVs available in the Philippines, the Ertiga is still known among many people as "that MPV with the sliding second row."
This enables the passengers of the Ertiga as well as the XL7 to maximize legroom depending on how tall a passenger is, or where he/she is sitting.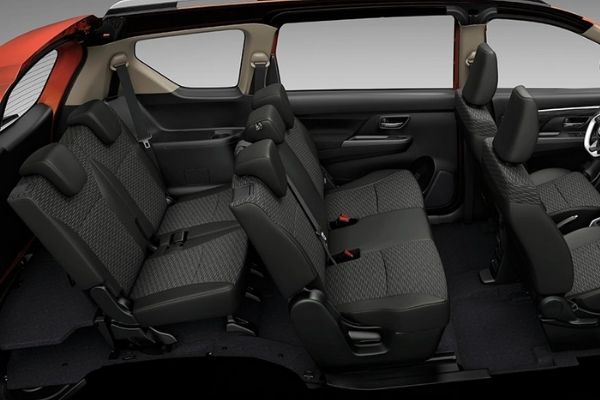 The sliding 2nd row will come in handy especially your growing kids are now fighting for space inside the family car
>>> Related: Suzuki XL7 price list and estimated down payment
3. The K15B engine
Yes, one underrated feature of both the Ertiga and the XL7 is the K15B. Sure, some of you might say that it's a boring four-banger with only 103 horsepower and 138 Nm of torque but it's reliable and it's fuel-efficient. Also, the K15B has already proven itself on other notable Suzuki vehicles like the Suzuki Jimny, the Ertiga, and the Suzuki Ciaz.
Yes, a diesel version of the Ertiga exists in other markets that could have come aboard the XL7, but we're quite sure that many of you will not like it's shorter preventive maintenance intervals and weaker horsepower outputs. 
One thing that we did want to get however is a five-speed manual on the Suzuki XL7 but that's not actually a far off wish because it does exist in other markets.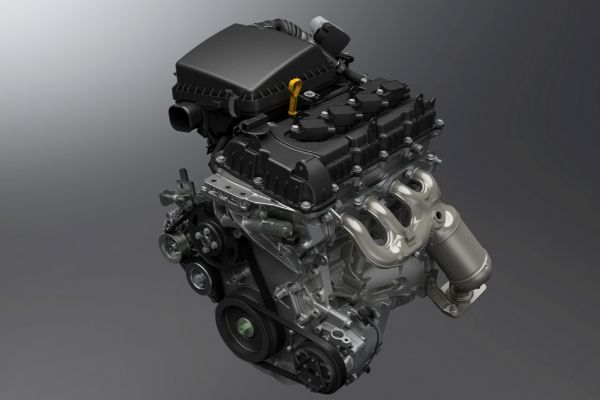 The K15B. One of the most underrated engines in the automotive industry today
For more articles like this one, keep reading here on Philkotse.com.
Know more about Suzuki XL7 2021

The new Suzuki XL7 is one of the most highly anticipated Multi-Purpose Vehicle in the Philippines today. The features of this robust crossover are based on another highly demanded vehicle from Suzuki Philippines Inc., the Suzuki Ertiga. It carries the vibe of a Sports Utility Vehicle bearing an effective spoiler, attractive trimmings, and a skid plate. Presently, the Suzuki XL7 GLX AT is the only variant available. You may choose from Magma Gray Metallic, Snow White Pearl, Brave Khaki Pearl, and Rising Orange Pearl Metallic.

Cesar G.B. Miguel
Author