RAV4-based Across crossover is Suzuki's first child with Toyota
It's a hybrid and it's very high-tech.
Car companies partnering up with other car companies to develop car models is nothing new. By doing this, automakers can save time, money, and a lot of resources. The biggest of which, at least in recent memory, is the BMW and Toyota partnership to make the new Supra, the Isuzu and Mazda tandem to produce the recently debut Mazda BT-50 2021, and Toyota again, together with Subaru for the BRZ/GT86.
Recently, Toyota once again partners up with another company, this time, it's Suzuki, and what they've cooked up is an interesting crossover model called the Across.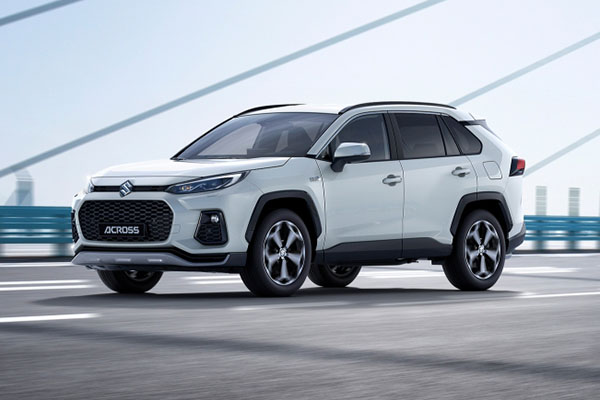 The Across, the Toyota RAV4 based crossover from Suzuki
The Suzuki Across
Launched for the European market, this hybrid crossover, when viewed from the outside has unmistakable RAV4 design cues. The front fascia however was changed a bit, and it now sports a larger grille and a pair of more streamlined headlights, but the rear, as well as the sides remains mostly unaltered.
Under the hood, the Across is powered by a 2.5-liter gasoline engine, which can make 182 horsepower and 227 Nm of torque. This combustion engine works in tandem with two electric motors, which in turn drives each axle of the crossover.
The front one can make 180 horsepower and 270 Nm, and the rear motor can produce up to 54 horsepower and 121 Nm. As for the combined output of the Across, we'll just have to wait for Suzuki for an exact number.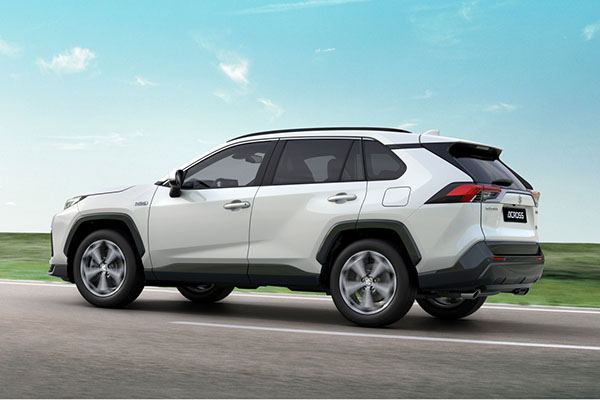 We're betting that it's going to be as powerful as the Rav4 PHEV
With each axle being powered, the Across is an all-wheel-drive crossover. It's a very advanced system, and it can adjust the amount of torque being sent to either rear or front. There's also the AWD Integrated Management, which not only controls output, but also handles how the transmission shifts, braking sensitivity, and steering assistance.
Inside, the Across is also well equipped with its nine-inch touchscreen that's capable of linking up with your smartphone via Apple CarPlay, Android Auto, or MirrorLink. As for the design, it looks very close to the Toyota RAV4, so you can expect decent room for passengers. The cargo compartment can also fit in 490 liters of stuff, and for outdoorsy types, the Across also has an electrical outlets, and accessory socket in the trunk.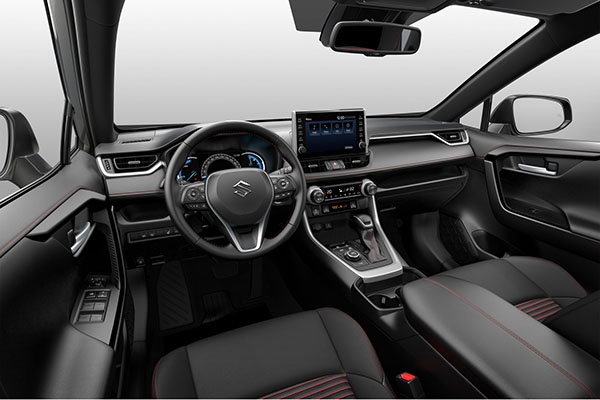 The design of the interior looks really close to the RAV4 but that's not a bad thing
And lastly, the Across is also equipped with high-tech safety features like a Pre-Collision System, Lane Tracing Assist, Dynamic Radar Cruise Control, rear cross traffic alert, blind spot monitoring, road sign assist, and the e-call, which alerts emergency services whenever the Across is involved in an accident.
For now, we do there's no word yet from Suzuki Philippines with regards to bringing the Suzuki Across here in the Philippines.
Also, Suzuki is yet to announce pricing details for this new crossover, so if you want to know about this new model, keep reading here on Philkotse.com.
Author
Cesar learned how to drive a car years before he got his license. Today, he's still looking for that perfect '90s Japanese coupe to drive into the sunset while listening to Crazy Little Love by Nuage. Also has a thing for badass off-road vehicles and weird engine swaps.