All online deliveries are available nationwide.
Suzuki Philippines Incorporated (SPH), the pioneer compact car distributor in the country, has been adapting well with the 'new normal' as it introduced its online showroom. With this, individuals can now experience convenient and efficient services without having to visit a Suzuki dealership.
One of the main features the Suzuki online showroom provides is the 360° viewer for any Suzuki vehicles – which includes an exterior and interior view. Moreover, the tool is also equipped with color choice settings so you can have an idea which color option you think best suits your favorite Suzuki vehicle.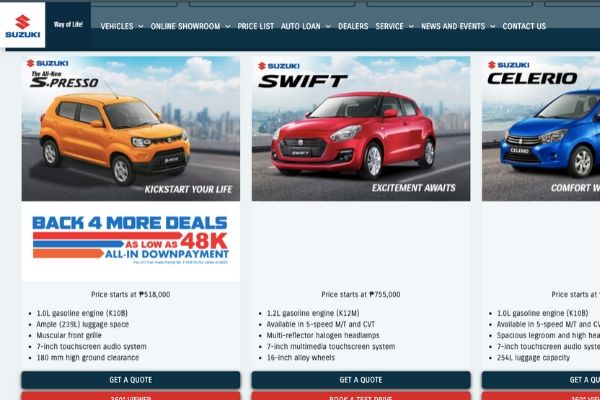 Give your favorite Suzuki car a visit on Suzuki's online showroom
In the Suzuki online showroom, individuals can now also buy original Suzuki parts online. This will reduce the need for a person-to-person contact, which results in a safer transaction. Here is the guidelines on how to buy Suzuki parts online:
Customers have to visit Suzuki Philippines' official website at https://auto.suzuki.com.ph/.
At the menu bar of the page, customers have to click on the new 'Online Showroom' menu and click 'Enter Showroom.'
Here, Suzuki Philippines enlisted its lineup so customers can have easier access. Each vehicle has a 'Shop Genuine Parts' menu. Customers have to click on it and they will be directed to Lazada's 'Suzuki Genuine Parts' page.
The official Lazada store offers a wide variety of Suzuki parts like Genuine parts, accessories, and oil products. Suzuki says that all online parts have the same price as those found in its showrooms.
Just like any Lazmall transaction, all deliveries are made available nationwide.
>>> Related: A guide to Suzuki price, payment, dealerships in the Philippines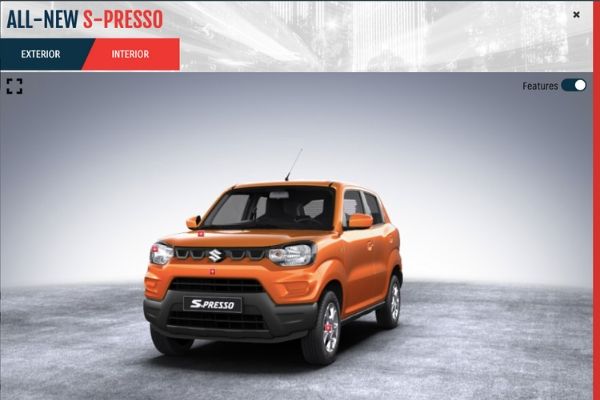 You might want to check out the S-Presso using Suzuki's 360° viewer
Suzuki Philippines also provided an Auto Loan feature in the online showroom, as well as bookings of test drives and requests of vehicle quotes. Suzuki Philippines believes that its online showroom will make its customers' lives easier.
Here at Philkotse.com, we value your interest in the automotive industry. Visit our website to find out more.
Know more about Suzuki

<p>Suzuki Philippines offers 12 new models with price starts at ₱489,000 and goes up to ₱1,175,000. Looking for your dream Suzuki vehicle? Interested to know the Suzuki Philippines price list for 2020? Browse through hundreds of quality vehicles here in Philkotse.com. Also, stay updated with the latest news, car reviews, and everything you need to know about your favorite car brands.</p>

Rex Sanchez
Author