Subaru Forester STI & Impreza STI 2019 previewed ahead of Tokyo Auto Salon
Say hello to the new Subaru Forester and Impreza with sportier STI concept, debut soon this January.
2019 has already come around and nothing better to welcome the New Year than unveiling the brand's new e-Boxer Hybrid engine and an updated speedy hatchback.
With the introduction of two amped-up rides: Subaru Forester STI and Impreza STI 2019, the Japanese Automaker is at the ready for a great preliminary at the 2019 Tokyo Auto Salon this Jan 11th.    
2019 Subaru Forester STI And Impreza STI Concepts  will debut this month
Subaru Forester STI 2019
Taking a first look at the crossover, the Forester STI concept has revamped with a bolder and more aggressive look. In this case, new Forester has altered the front grill to the black honeycomb mesh-type, along with flashy bumper and dive planes.
To make a further distinction with previous Forester STI models, Subaru has also added radical exterior modifications including:
Blacked-out fog light
New side trimmings and rear bumper
19-inch alloy wheels
High-performed brake system originated from Brembo
"Fighter Gray" external makeup
Speaking of the powertrain, the new Forester STI is armed with the 2.0-l e-Boxer hybrid engine, producing a purified performance. Transferred by all-wheel drive, the crossover makes out 145 PS and 188 Nm peak of torque.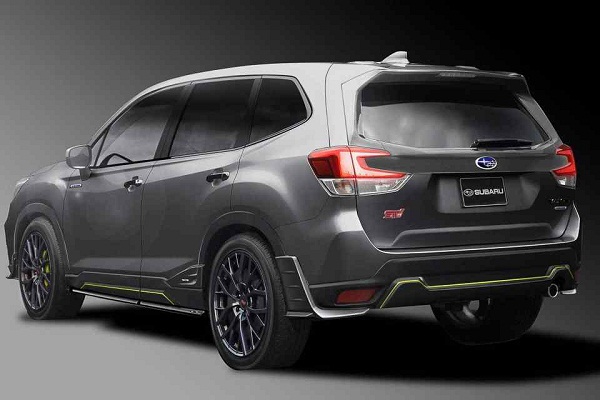 The Forester STI concept has revamped with a bolder and more aggressive look
>>> Also check out:
Subaru Impreza STI 2019
As for the Impreza 2019, the new hatchback also dresses up with STI goodies. Sharing few same sporty styling cues with the regular cars in Impreza line up, new pickup upgrades with some extras including bigger alloy wheels, blacked-out grille, center-mounted dual exhaust, and revised rear bumper.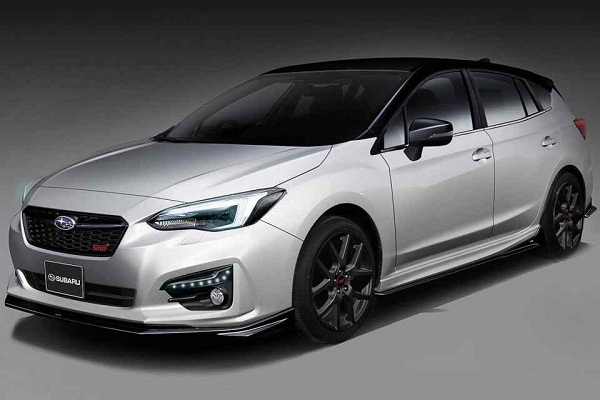 New Impreza 2019 upgrades with bigger alloy wheels, blacked-out grille, and center-mounted dual exhaust
Except the hint that the interior will appear with "Bordeaux" theme, there is still no word about the exact designing concept of the new Impreza STI.
Keep calm and wait for many surprises that Subaru will bring to car enthusiasts about its two flagships.
>>> Check out latest auto news on Philkotse.com
Recent Posts