Pricing for the Subaru Forester 2019 has yet to be announced.
Subaru has finally pulled cover off the much-awaited next-gen Subaru Forester 2019 at the ongoing New York Auto Show. Good news is that this model will hit dealerships within this year.
First of all, there are not many changes in terms of styling in the all-new Forester accept for the fresher lines and shapes, new seventeen- or eighteen-inch wheels and new lighting looks. While the exterior refreshments are subtle, the underpinning of the SUV has been replaced completely by a the New Subaru Global Platform which is also found in new-gen Subarus. As a result, 2019 Forester grows bigger in terms of multiple dimensions including wheelbase length, head-, leg- and shoulder room for passengers and particularly the cargo space with a total of 76.1 cubic feet. Also, the cargo door now is widen by 5.3 in while the rear doors are also made wider. Worth of note, the new Forester owns an impressive ground clearance of 8.7 in. AWD is still offered as standard across the range.
Video: New York Auto show of 2018: Subaru Forester 2019
It is claimed by Subaru that they have reduced vibration, harshness, and noise inside the cabin and that drivers will notice a significant reduction of road noise with the next-gen Forester.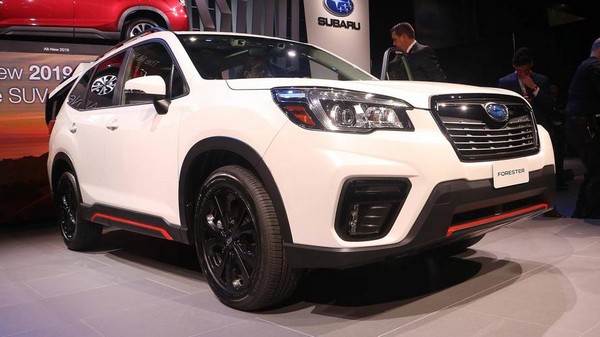 The New Subaru Global Platform will be introduced in the model and also in other next Subarus
Underneath the Subaru Forester 2019's hood is a fresh version of the current base powertrain which is an updated 2.5L flat-four producing 182 horsepower and 176 pound-feet of torque. Fuel consumption is also claimed to be improved with an average of 33 miles per gallon. Coming standard is a CVT while there is no word on a manual gearbox or a turbo engine as equipped for the old XT variant.
Stepping inside, a switch to an electric parking brake is made in the central console. Subaru also provided the auto climate control as a standard feature along with new seatback pockets. The front seats are made more comfortable. Other optional features include heated rear seats and Wi-Fi Hotspot.
As for safewty features, while the standard equipment package is extended, there is also a welcome addition called DriverFocus. Speaking of connectivity, the infotainment system with 6.5 in touchscreen compatible with Android Auto and Apple Carplay will come in this model.In higher trim levels, there will be an 8.0 in instead.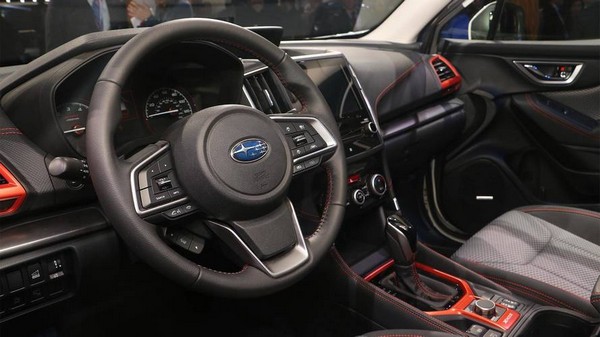 A switch to an electric parking brake is made in the central console
The Subaru Forester 2019 price still remains undisclosed at the moment. What we know for now is that this SUV will come available in 5 variants, namely the Touring, Limited, Sport, Premium and base trims.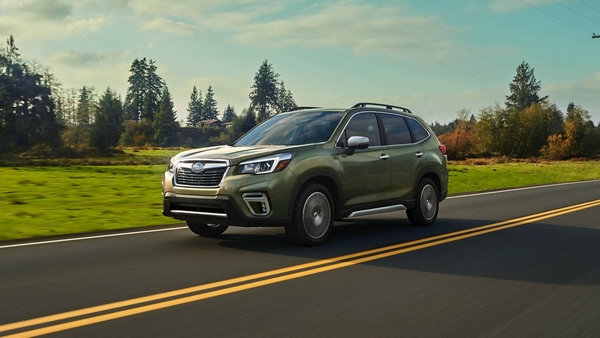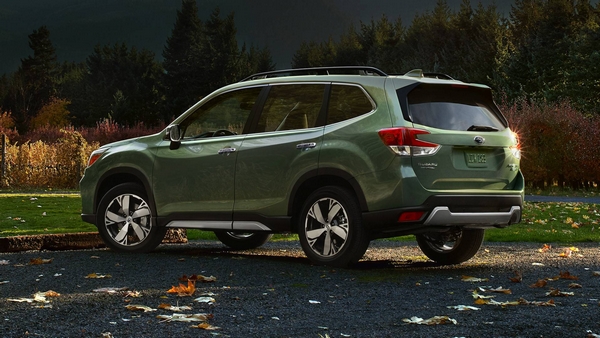 The Subaru Forester 2019 price still remains undisclosed at the moment
>>> Also check out latest auto releases on Philkotse.com