In lieu of the continuing traffic crisis here in the Philippines, Senator Sherwin Gatchalian urges the immediate approval of the Proof of Parking act.
In lieu of the worsening traffic situation here in the Philippines, most notably Metro Manila and other large cities like Cebu City and others, many lawmakers and politicians have come up with possible solutions in order to solve the said problem.
It is, after all, a bane to the daily commuter, motorists, and does have a proven adverse effect on the economy.
There's the current DILG mandate to clear up the streets of Metro Manila, there are several Mayors working on to do the same, there is House Bill 506 which aims to regulate parking fees, and numerous others which also includes the recent efforts of the MMDA to make sense of the traffic situation along EDSA.
While those are currently in the works or are currently being studied, Senator Win Gatchalian, the author of another traffic-related bill called Senate Bill No. 201 or the Proof-of-parking Space act, called once again for the bills' immediate passage.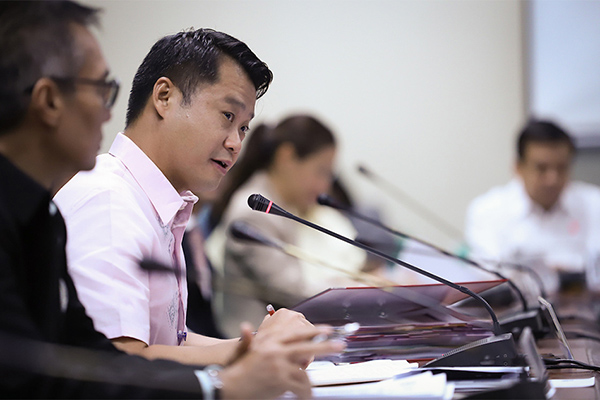 Senator Gatchalian is one of the more vocal senators when it comes to the traffic crisis in Metro Manila 
1. Proof of Parking Act: What is it exactly?
Currently under the status of "Pending in the Committee", the Senate Bill No 201 calls for the regulation of motor vehicles sales in Metro Manila by requiring a would-be vehicle purchaser to produce a proof that he or she has an existing parking space or has access to one.
The bill also recommends that it will also serve as a pre-requisite for motor vehicle registration with the land transportation office. 
Now as explained in one section of the proposed bill, is that the very heavy and congested traffic isn't confined to EDSA and other large main city roads alone. In fact, a good number of existing motor vehicles and even pushcarts and non-operational vehicles and vehicles undergoing repair have been observed to have been using side streets as a place to park.
Those, of course, impedes not only vehicle traffic but also pedestrian traffic as well.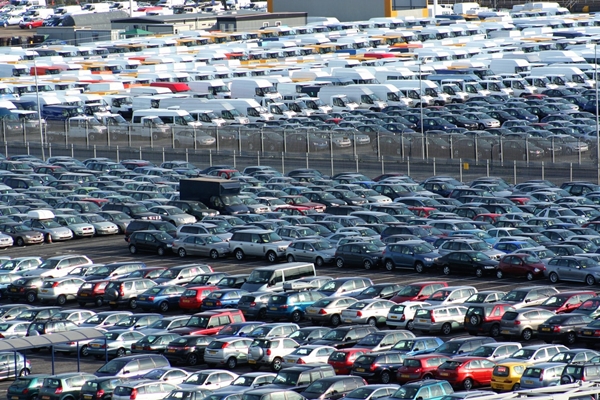 The very heavy and congested traffic isn't confined to EDSA and other large main city roads alone
As such, the owners of these aforementioned vehicles should be made responsible by providing a proper, permanent parking spot for their private vehicles be it a part of their housing like private garages, or an intended parking facility like those we see in apartments and condos.
The bill also states that the street, regardless of whether it is busy or otherwise is NOT meant as parking spaces for private vehicles and that someone who is financially capable of purchasing a vehicle can be presumed to also afford to provide a proper parking space. Sen. Gatchalian also calls on the Philippine Land Transportation Office to check the said proof-of-parking document presentment by either a car purchaser/registrant.
Last October, the Committee of Trade, Commerce, and Entrepreneurship has created a team to see on to the refinement of the provisions of the said bill so more fine details are to be expected.
>>> Check out: 10 Most Common Traffic Violations in the Philippines & Respective Fines.
2. Proof of Parking Act: The senator reiterates its need
As observed in current times and as of today, it is of no doubt that our roads especially here in the National Capital Region are horribly congested. It does not help that the amount of newly purchased vehicles number as much as 600 units per day from around 1000 units registered in total per day.
And from those numbers alone, we can presume a good portion of those are either parking on the aforementioned side streets and other pathways that are not meant to function as parking spaces.
So in a statement, Senator Gatchalian said that the bill will improve the NCR to be more livable, more economically viable and is a great step in turning around Metro Manila's seemingly perennial traffic problem.
>>> Also important: Barangay Greenhill's streets acknowledged as "NO PARKING ZONES".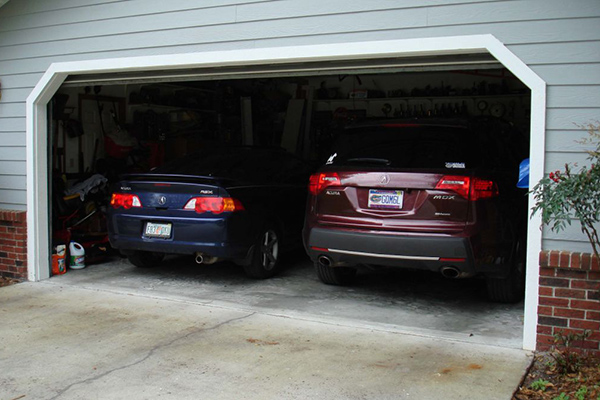 There's the added benefit of ensuring your beloved vehicle's safety from the weather and other threats like thieves
For the latest automotive news and the latest car reviews, please keep reading here on Philkotse.com.


Cesar G.B. Miguel
Author