In an effort to further reduce traffic, Rep Ace Barbers files Bill 506 which is set on standardizing parking fees.
1. Parking in the Philippines: It's a dire situation and everyone's affected
Parking your vehicle, no matter how small it is or how many wheels it has been a major problem in the Philippines since time in memoriam.
It's possibly even the first thing you think about every time you take your vehicle out for a drive. Why is this so? Well, there are many compounding reasons as to why this is happening.
And this illegally parked vehicle and a thousand others similar to it is probably one of those reasons
>>> Read more: 5 easy car parking tips for Filipino drivers.
First is that our public transportation isn't exactly reliable. The tram lines, the bus lines, and even the jeepneys are always so crowded and filled to capacity especially during the morning rush hours. And in the case of the MRT and LRT tram lines, sometimes they even cease operations due to some unforeseen hiccup.
So what do people do? Well, buy cars of course. Now this as you might imagine, causes another set of problems like traffic and of course, hard to find parking spaces.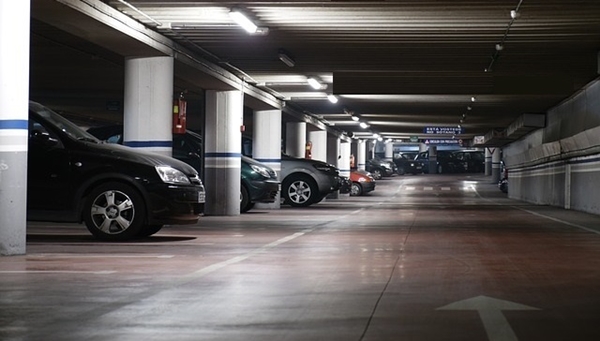 Traffic on Metro Manila is caused by a LOT of reasons one being people illegally parking just to save a few pesos
>>> Also check: Barangay Greenhill's streets acknowledged as "NO PARKING ZONES".
Some establishments do have available parking, this as you already know comes at a price. Sometimes quite exorbitant and very varied depending on the said establishment's management.
Take for example; the parking rate in some malls and business centers range around Php 40-50 for the first 4 hours and then Php 20 to 25 for succeeding hours.
Other establishments might have a rate of Php 80 for 12 hours. There are even some businesses that focus on providing parking for a whopping Php 70 for the first two hours. This, in turn, has caused a lot of vehicle owners to park their car on some street or some alleyway instead.
Now some of these street parking spots are free (and some illegal) but a good many other spots will also have some dude who will collect money from you and most of the time these are quite cheaper than those examples listed above.
As such, more and more car owners prefer that than parking in a proper paid parking spot. This of course had worsened the traffic situation not only in Metro Manila and it has been evident that this is also happening for years now in other cities like Cebu, Cagayan De Oro, etc.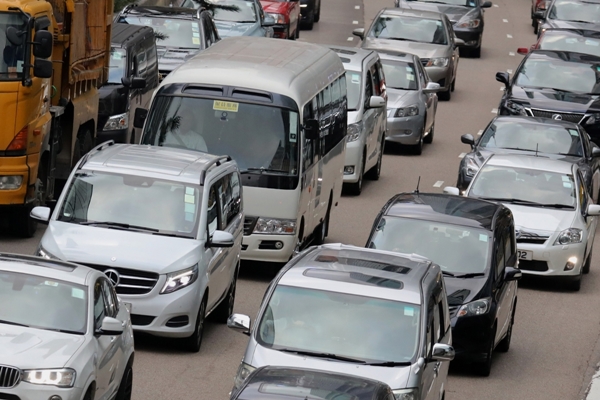 Guess what, the problem isn't localized in Metro Manila but it can be seen also in Cebu
>>> For your information: Complete list of LTO fines and penalties in the Philippines.
2. A possible solution: House Bill No. 506
Now in an effort to rid the streets of traffic caused by using them as parking lots, Representative Ace Barbers came up with the recently filed House Bill No. 506 which seeks to regularize the parking fees imposed by establishments like malls, hospitals, schools, parking lots, etc. Here's how it works
First, the minimum purchase for Php 500 from the business is it a mall, a restaurant or any kind of establishment will give a customer free parking. On top of that Representative Barbers also made the following guidelines for the said house bill.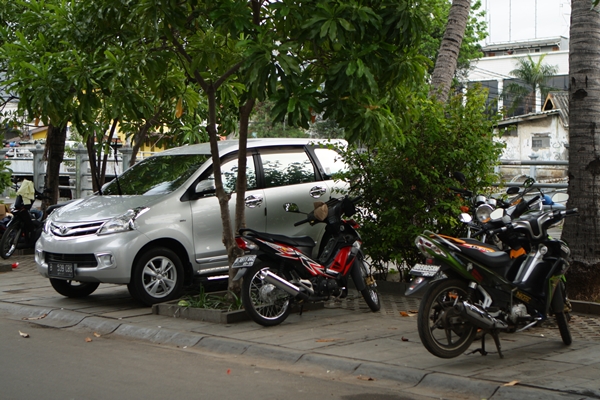 The Representative Ace Barbers came up with the recently filed House Bill No. 506 which seeks to regularize the parking fees
>>> You might concern: House Bill 5636 to raise excise taxes on automobiles.
Customers will be charged an amount not exceeding Php 100 per vehicle which is good for eight hours and with an additional Php 10 for each hour beyond that.
With regards to overnight parking, a customer shall be charged an amount not exceeding Php 200 per vehicle.
Parking is free if a vehicle is parked not exceeding 30 minutes.
For hospitals, patients and their visitors shall be entitled to free parking if they can present proof of transaction.
When fees for parking are collected, establishments shall be prohibited from invoking waiver of liability in case of vehicle damage or if something from the vehicle gets stolen.
The aforementioned prohibition shall also apply to spaces and buildings solely used as parking lots.
Any violation of the said Act shall be fined with not less than Php 150,000 per customer who has been charged with overpriced fees, or imprisonment from one to three years or both upon the discretion of the court.
So what do you think? Is Will having a standardization of parking fee help the traffic and illegal parking situation? And more importantly, how will the relevant government agency implement this if it ever gets passed?
For more automotive news and the latest car reviews, please keep reading here on Philkotse.com.


Cesar G.B. Miguel
Author