Check the list of LTO fines and penalties 2022 in the Philippines that Philkotse.com has prepared if you don't want to pay any lto violation fee.
Imagine your driving along while feeling to your favorite song on the radio and suddenly realize that there's a police car chasing. "Fun is over! Driving is not a game anymore", you said to yourself. Keep calm because you may receive a ticket.
For all of the drivers, we may get a ticket for breaking traffic rules some times. And if you are driving in the Philippines, there's a great opportunity that you will be subjected by the Land Transportation Office (LTO) for violating one (or two) of their rules and regulations.
Be a wise driver and avoid these expensive violations. Worth to note the comprehensive list of LTO fines and penalties in the Philippines that Philkotse.com has prepared if you don't want to pay any peso to the Police.
I. LTO Violation fee relative to Licensing
1. Driving without license in the Philippines
LTO Violation fee: Php 3,000
Think carefully before starting your drive without the license card. You will get a ticket with the LTO violation fee costs up to Php 3,000 for an expired, suspended or revoked driver's license.
So remember to get your renewal of driver's license done in time to avoid penalty for driving without license. You will also be disqualified from receiving a driver's license as well as driving a motor vehicle for one year. 
2. LTO penalty for not wearing seatbelt in the Philippines
LTO Violation Fee: 
First violation: Php 1,000
Second violation: Php 2,000
Third violation: Php 5,000
The seat belt law Philippines is applied for both drivers and the passengers. Important to note that, having 6-year-old children on the front seat without a seat belt, drivers also have to pay for the ticket.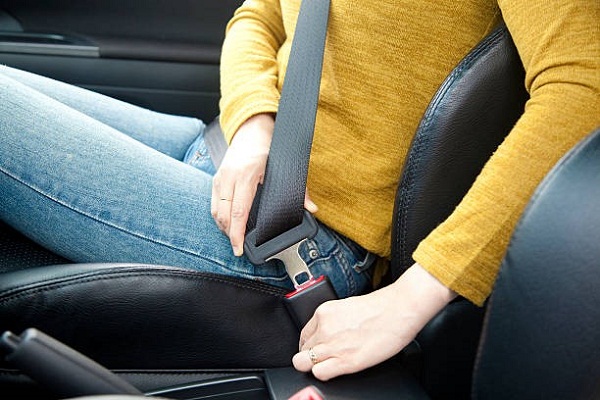 Wearing a seatbelt while driving not only keeps you safe but also helps you avoid LTO penalty
3. Driving under the impact of alcohol/dangerous drugs
LTO Violation Fee:
- Not causing injuries or death: P20,000 to P80,000
- Causing injuries: P100,000 to P200,000
- Causing death: P300,000 to P500,000
Added to the LTO violation fee 2022, motorists who drive after drinking alcohol or using drugs may get a twelve-month driver's license suspension (implemented for non-professional driver's license) in the first time.
For people who are holding a professional license shall be canceled the license constantly for the first offense.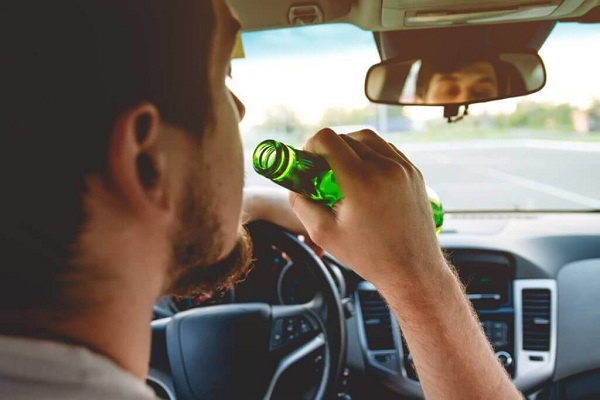 Driving after drinking beer or alcohol can cause a serious road accident
4. Careless driving
First conviction: Php 2,000
Second conviction: Php 3,000
Subsequent conviction: Php 10,000
All drivers should keep in mind to turn on the signal lights when changing lanes, but sometimes they are too lazy and reckless when the roads are free. Failure to traffic signs can lead to serious accidents or the chances of getting a ticket. 
Therefore, this regulation encourages drivers to operate a vehicle carefully when entering the highway, and pay much attention to the visibility and quality of the road as well as the weather condition. so as not to threaten the safety or the right of third party people.
>>> Related: Reckless Driving in the Philippines: All about its consequences, penalty & more
5. Other LTO fines and penalties 2022 for breaking traffic rules
LTO fine: Php 1,000
It is applied in case of the common traffic violations. For example:
Illegal parking fine
Disobeying traffic lights like beating the red light penalty
Driving in the prohibited roads
Failure to darken the headlamps
Illegal turn or overtaking
7 tips to avoid LTO violations
Remember that these following LTO violations fees have their validity and effect in most cities in the Philippines. But for some special case, such as Quezon city traffic violation fines are implemented under under Ordinance No. SP-2337, S-2014 as amended by Ordinance No. SP-2516 S-2016
II. LTO Fines and Penalties connected with car registration/renewal
1. Driving without valid vehicle registration
LTO Fine: Php10,000
The LTO violation covers the case of driving with an unregistered motor or the LTO penalty for expired registration.
2. Driving an illegally modified car
LTO fine: Php 5,000
Don't make any change or modifications to the part of your motor such as car cover, car window tinting ... without registering with the LTO office. Otherwise, you have to pay fine while driving it.
3. Running a right-hand car
LTO fine: Php 50,000
According to the Republic Act No. 8506, it is prohibited to operate a right-hand steering wheel motor vehicle in both public and private road in the Philippines.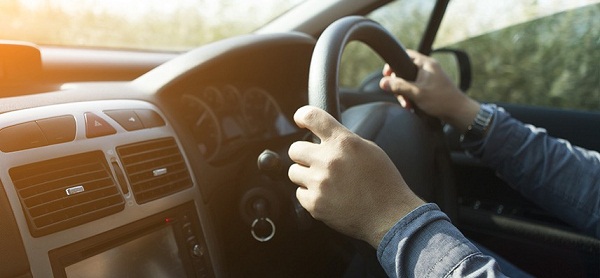 A right-hand car seems cool but you can get an LTO ticket, costs up to Php 50,000
III. LTO Fines and Penalties in connection with vehicles accessories, equipment, parts.
1. Driving a car without proper/authorized devices, equipment, accessories or car part
LTO Violation Fee: Php 5,000
This LTO violation is implemented for vehicles parts includes:
Brake system
Car light system: headlights, sidelights, interior lights...
Blinkers
Warning devices
Horns
Other accessories, equipment that may endanger road safety
2. Operating a car with an improper attachment/unauthorized of motor vehicle license plate
LTO Fine: Php 5,000
Any action of attaching or tempering any improper stickers or illegal license plate in any visible position on the cars are prohibited.
3. Smoke Belching
LTO office stipulates the standard emission gasoline of each vehicle. If the car does exceed the allowed volume, the drivers may suffer the following fines:
First offense: Php 2,000
Second offense: Php 4,000
Third offense: Php 6,000
4. Other related LTO violations
LTO Fine: Php 2,000
For the complete list of LTO violation implemented in the Philippines, check out the LTO fines and penalties 2021 pdf.
If it did help you, keep reading here on safe driving Philkoste.com for more useful guides like this. 
At the moment, LTO has not updated its fines and penalties for traffic violations for 2022. As soon as the new regulations come out, you can definitely find them on Philkotse.