New Christmas lanes across the Metro Manila to reduce the number of private motorists on EDSA will be opened soon.
Metro Manila netizens traditionally choose to spend their vacations at their home provinces or go to cool uplands and mountain provinces when Christmas season approaching. This has resulted in heavy traffic congestion caused by the sudden increase in the number of private and public vehicles, particularly on EDSA. Therefore, the Metropolitan Manila Development Authority (MMDA) has decided to implement alternate routes for the highway.
MMDA sets traffic rerouting scheme for SONA
According to latest traffic updates, the MMDA and the Quezon local government unit (Quezon City LGU) signed of a memorandum of agreement (MOA) for the establishment of new Christmas lanes to reduce the number of private motorists on EDSA. These alternative lanes for EDSA and other major routes are called 'Kalayaan Lanes'.
MMDA Chariman Danilo Lim shared that the agency are very grateful for the support of the Quezon City LGU in easing the traffic buildup during the Christmas season.
Under the MOA, the list of alternate routes made part of the scheme, are as follows: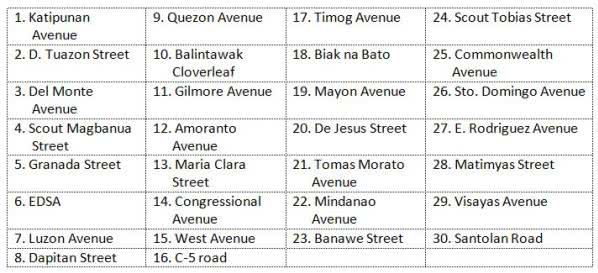 The MMDA creates seamless and easy coordination of Quezon City, the private sector in controlling the current traffic jam, and other government agencies in order to alleviate the expected heavy traffic congestion.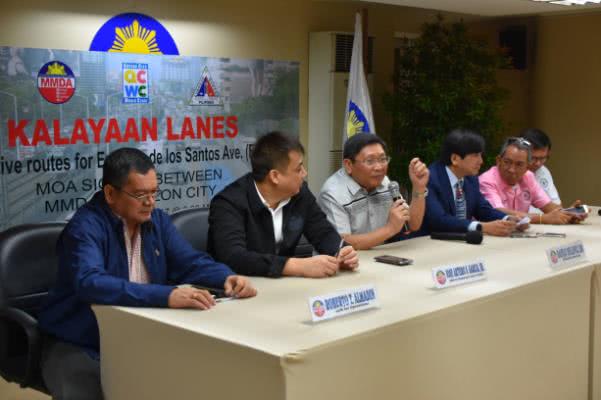 The MMDA and the Quezon City LGU signed of a MOA for the establishment of new Christmas lanes
The Quezon City LGU, for its part, will be tasked with the operation such as removing countless road obstructions and towing illegally parked vehicles obstructing traffic on the affected roads above. Traffic enforcers, security officers and the MMDA's traffic personnel will also be deployed in order to support for the Kalayaan Lanes.
Signages and an information campaign will be set to assist private motorist. 
>>> Click to keep updated with latest car news in the Philippines & around the world