With this disastrous repair, some motorists have made their vehicles the laughs for others to relish.
Car repair is sometimes a pain to car owners with a bunch of service fee required; therefore, some motorists come up with "instant patches" to offset the cost in their hard times. Occasionally, their vehicles turn out to be a pleasure for others to witness. Check out these vehicles below to learn the cost of not relying on the automotive service.
1. Flip-flops as Mud Shield Guard
It turns out flip-flops have other perks aside from putting on your feet to steer away from dirt. They can also work as a mud shield guard, how wonderful! And, when there's no mud to worry about, the car owners surely can flip them on to activate its regular mode. It attests to the saying one stone kills two birds!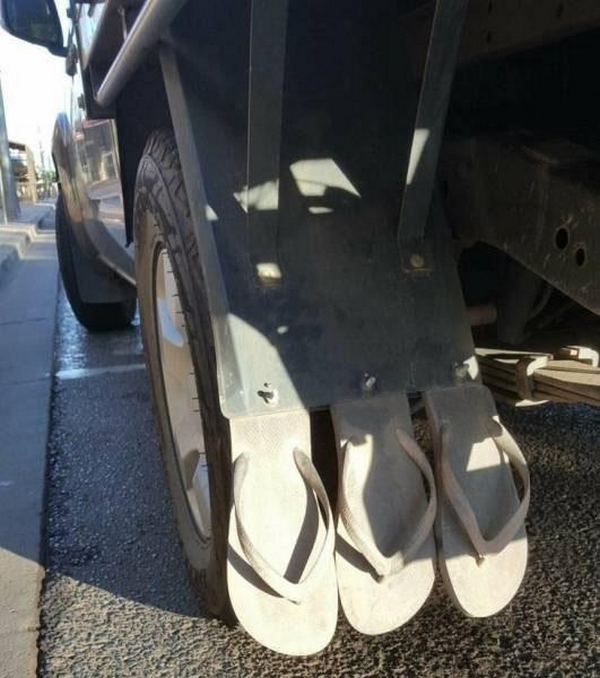 >>> Related:
2. Wood front Fascia
To repair the front fascia is a bitter pill to swallow, so this car's owner decided to replace the broken one with a customized wood version of it. The new one even comes with headlights and fog lights; the artist must have been proud of his masterpiece until the car became the source of other drivers' laughs.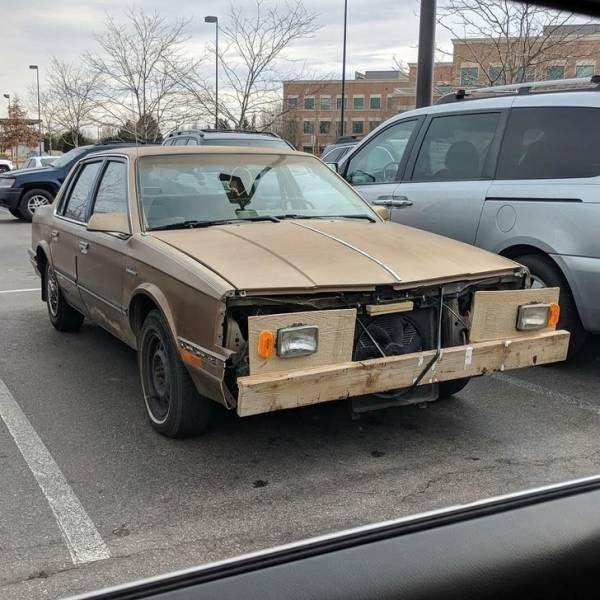 3. Bond-up tire
Tires are among the parts which require special attention and care since they are important for the occupants' safety on road. How ironic that this car's owner innocently binds up his blown-up tires to continue his lethal drive. I wish I could see this motorist to ask how far he could travel with this tire.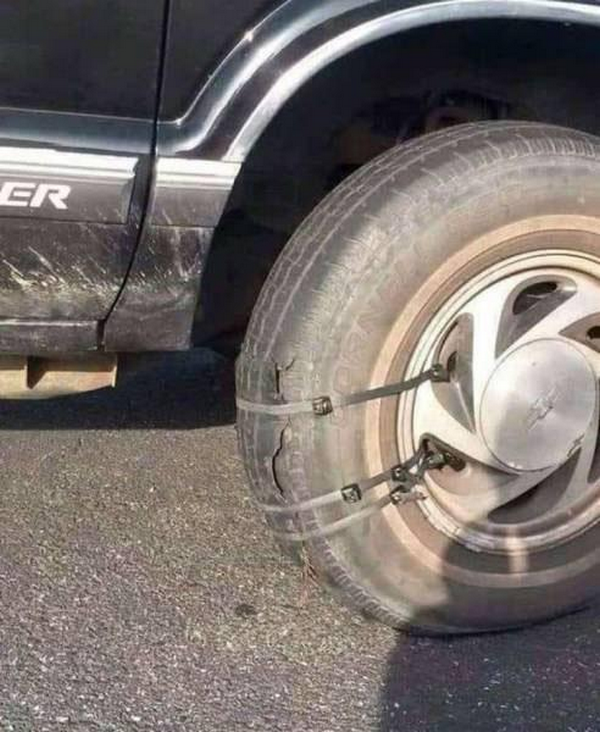 >>> Related: Three examples of the oldest cars in the world
4. Nylon bags as door glass
No door glass, no problem may be the owner's message. With Nylon bags bond together to get bigger enough, he fit the entire broken door glass. And to secure the nylon bags, he used a red ribbon in the hope of adding more beauty to the alternative. If I could, I would suggest he use transparent bags with tapes. It saves time and also works wonders.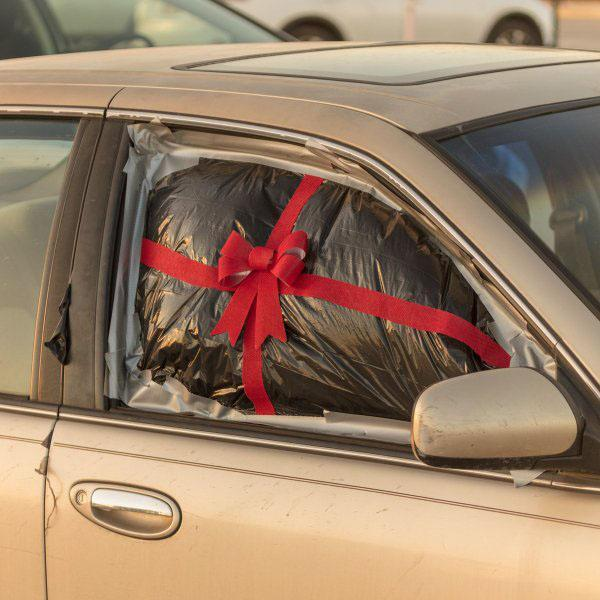 5. Katana gearshift
The motorist must be passionate about Samurai. He even replaces his manufactured gearshift by a Katana handle. I'm concerned if this car belongs to a taxi driver, his business may not sit well, and the police may not sit well with him either. Be careful, guy!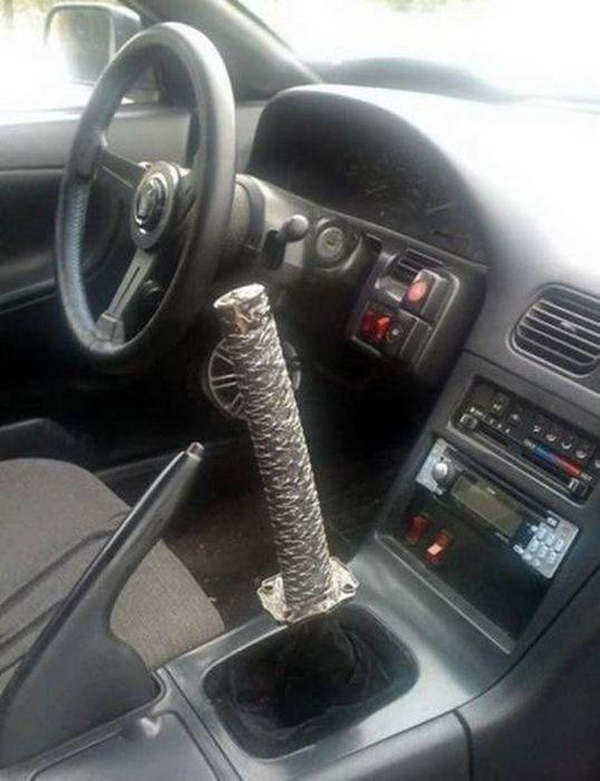 6. Alternative rear-view mirror
Rear-view mirrors are essential for any driver. When the nearest car repair center was still far enough not to risk your life with a broken mirror, this car owner knew he could make one all by himself. It's simple with black tapes and a regular mirror embellished with a duck on it.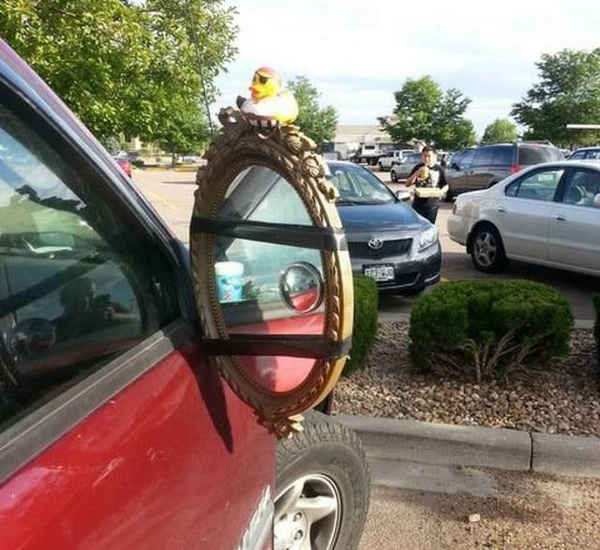 7. Home's spare gates for truck's broken rear gates
Sometimes, being simple really makes life simple. This truck driver didn't need to spend his money at car part shops or any car service center, his spare gates at home is a perfect alternative to the broken rear gates. I might suggest him to start a business with this truck because it really looks like a mobile apartment to me, so he could earn from renting this small hotel to couples. Good idea?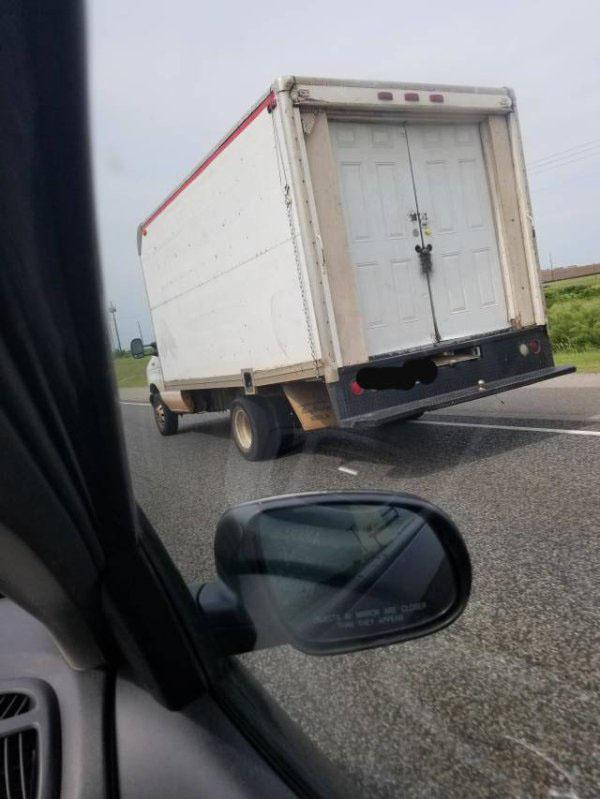 8. Wound tapes for car's wound
Wound tapes are for human injuries. How about automotive wounds? This owner has expanded the utility of the wound tapes.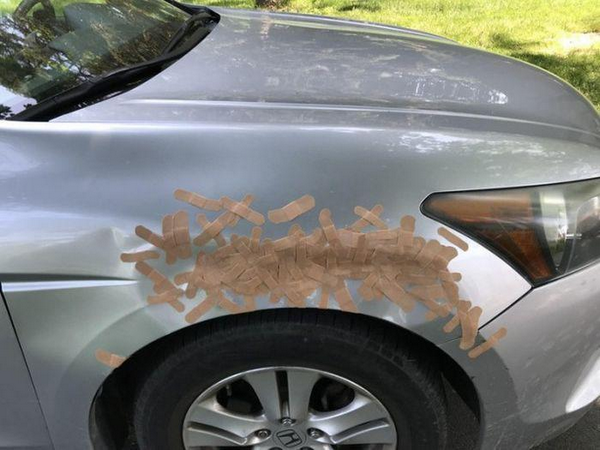 9. Well on roof for fresh air
Fresh air is good for health. This owner highly values his and also passengers' health; therefore, he holed his car's roof for a "well". I wonder if this car ever rolled in Metro Manila, would he change his mind to refill the hole?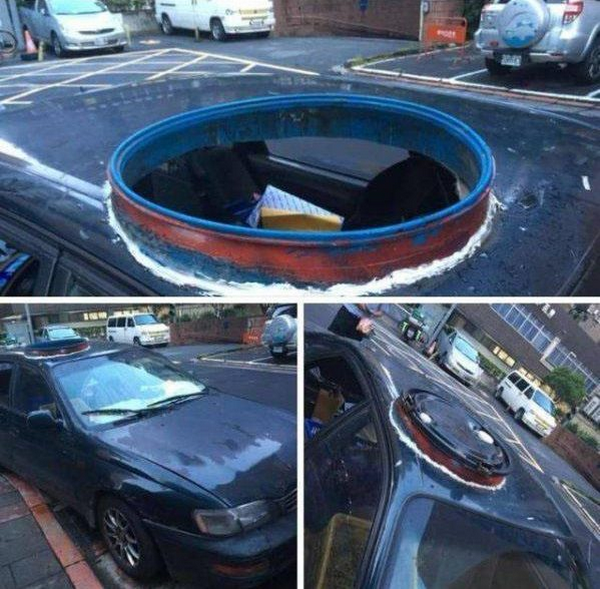 >>> Check out hottest auto news on Philkotse.com!