Peugeot reveals the plan to make their model lineup more accessible by sourcing cars made in Malaysia.
Peugeot Philippines: Current state and future plans
While Peugeot maybe widely popular in other countries such as their home country of France and Europe in general, in some parts of Asia like in China and even in Northern Africa.
Here in the Philippines however, the fact still remains that the said French company isn't exactly a household name and one would indeed be hard pressed to even spot their most popular models running around in Metro Manila.
As such, Peugeot Philippines for a lack of a better term has indeed missed out on the Philippine auto market for quite some time. This was especially apparent during the notable car market growth that the Philippine automotive business experienced in 2017 when the highest record number of vehicles were sold since time in memoriam.
As we already know, BMW and Kia are already with the Ayala Corporation and some have observed that the French-born Peugeot might also do the same. That thought might not be the case as Peugeot Philippines has had other strategies in mind.
Peugeot PH vehicles line-up
According to sources, Peugeot's upper management says that the company will be staying in the country and won't be leaving anytime in the foreseeable future nor will they, in fact, give their models for another, new distributor to sell.
Next, is that Peugeot intends to make their vehicles more accessible while still providing that comfort and quality the brand is known for. And by that, they mean to make their vehicles much more affordable.
>>> Refer to our Peugeot cars for sale section to get the best deal.
The aforementioned statements also back up the fact that Groupe PSA, a massive company which Peugeot, Citroen, Vauxhall, and Opel belongs to intends to further establish their presence here in the ASEAN region.
The said group has even partnered with the Naza Automotive Manufacturing Company and acquired about a 56% stake in a manufacturing plant somewhere in northern Malaysia.
This facility will be building vehicles from Groupe PSA for the ASEAN region and that means more affordable Euro branded cars for us here in the Philippines thanks to the free-trade agreement among ASEAN countries.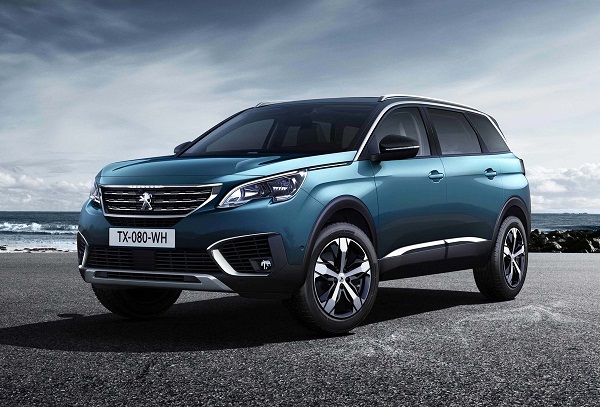 One of the models that Peugeot Philippines is planning to source Malaysian-made Peugeot 5008 SUV
Peugeot Philippines: Sourcing Malaysian-made Crossovers
As a part of this plan, Peugeot Philippines will introduce the latest and newest iterations of two of their noteworthy crossover SUVs, the 3008 and the 5008. The uptake to this is that this time around, these models will have over Php 500,000 scratched off their price tags.  
Peugeot Philippines' president, Mr. Glen Dais even says that it is their aim to price their crossovers to compete against the likes of the top variants of the Toyota Rav4, the Mazda CX-5, and the Honda CR-V.
As for the Malaysian made crossovers themselves, the Peugeot 3008 SUV Active Diesel is now much more affordable that but still as competitive as its previous 3008 GT variant.
The new 3008 crossover SUV is powered by a 2.0-liter BlueHDI turbocharged diesel engine capable of making 150 horsepower and 370 Nm of torque. Power is then sent to the front wheels and its transmission is a six-speed automatic.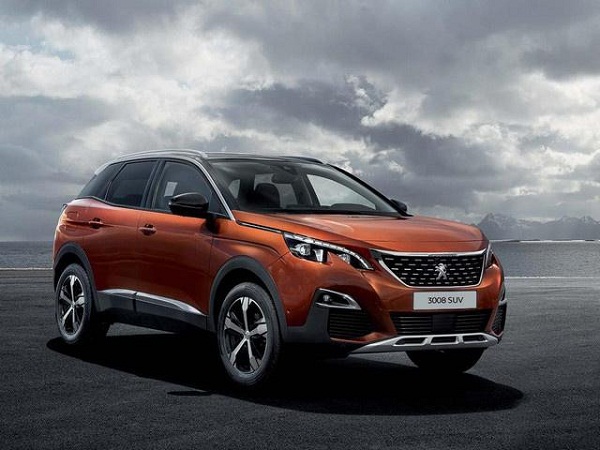 The Peugeot 3008 is a versatile vehicle that can handle both city driving and country roads in style.
Now the bigger Peugeot 5008 which is also slated for that discount stated above comes with a very powerful 1.6 liter THP engine.
Both of these models from Peugeot are their best sellers and as we've said before, these Malaysian made French branded vehicles will indeed come with competitive prices for the Philippines market.
We're sure here at Philkotse.com that more news about this will come out. And because of the Groupe PSA's stake at a nearby Malaysian manufacturing facility, it wouldn't be too far off a notion that other cars from Citroen and Vauxhall will indeed make it to us in the future. As such, keep posted here for the latest automotive news.

Know more about Peugeot

Peugeot is one of the biggest French carmakers in Europe since 1820. It is under Groupe PSA who also manages other car brands such as Opel, Citroen, Vauxhall, and DS. As of 2022, Peugeot Philippines is now under the management of Astara, one of the largest automotive distributors in Europe and Latin America.
Locally, the Peugeot lineup consists of the 5008 seven-seater crossover, the five-seater 3008 compact crossover, and the seven-seater Traveler minivan. The most affordable model is the 3008, specifically its 3008 Active THP 1.6 AT variant that's priced at Php 1,890,000.
At Philkotse, we provide the most updated Peugeot Philippines Price list for 2023. We update this on regularly, and we can also provide estimates on car financing. Beyond that, we also list the hottest car promos ranging from cash discounts, downpayment promos, and the lowest monthly amortization promos.

Cesar G.B. Miguel
Author
Recent posts