The Sentra is arguably Nissan's most important and iconic model in the Philippines. Could Nissan bring this back to our shores? Check out the Nissan Sentra 2020!
Nissan may have had a relatively successful sales year for 2019, growing by 22.2% from overall sales last year, there still seems to be a huge gaping hole in its lineup.
The brands most iconic model, the Nissan Sentra, has quite literally fallen out of their good graces, that Nissan went as far as changing its name to the Sylphy and that too has been relegated to the doldrums of Nissan's lineup.
2020 Nissan Sentra Sedan Walkaround & Review
In other markets, however, particularly the US market, it has been enjoying consistent sales performance, their best-selling nameplate and even features a performance and appearance package that just makes our mouths water and eyes green with envy.
They may feel the same way about the Nissan Frontier Navara found in our market but being a traditionally Nissan fanatic myself, why can't we all just get along and share our models?
Now I am totally sure there are powers at being greater than I am at work and economic and marketing factors at work that answer all those questions but I still have a right to complain, don't I?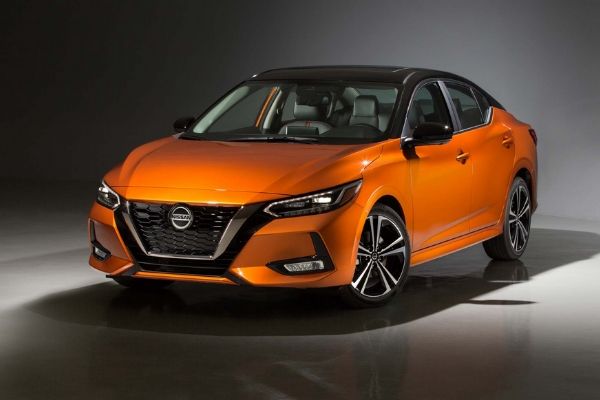 The Nissan Sentra has quite literally fallen out of their good graces
Here at Philkotse.com we can feel the pain of Nissan fans about the absence of the 2020 Nissan Sentra in our local lineup and we will list the 5 reasons why we want it on our shores to do battle against the Honda Civic, Toyota Corolla Altis and Hyundai Elantra.
So yes, the bitterness and yearning in this article will be strong so get ready for a healthy dose of vitriol. I'm looking at you Nissan Philippines!
The looks are enough to make our eyes green with envy
Nissan Sentra 2020: If looks could kill
Unlike the previous generations, the Nissan Sentra 2020 totally revamps its exterior look. Traditionally the Sentra features a frumpy, almost glob like proportions that make it more glob like than and aggressive.
Sportiness in the recent versions was not an adjective thrown around at all when describing them. That is no longer the case with the Nissan Sentra B18.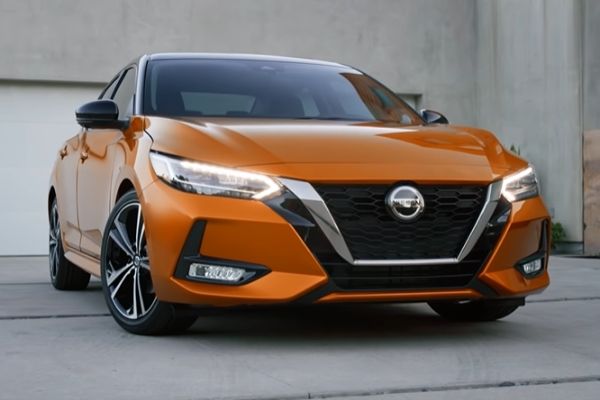 Sporty and Sentra in recent years didn't usually come together
For the first time ever, I can finally say the Nissan has out-Honda'd Honda! The signature paint job of Monarch Orange Metallic blends great with its two-tone black, floating design roof. The color accentuates the all-new 2020 Nissan Sentra.
The wider and more aggressive V-Motion Grill is implemented much better on this iteration and resembles the Nissan Altima (which by the way isn't on our shores as well!) with its thin full LED headlights, fog lamps and adjustable high beams.
If you think the Honda Civic RS had sporty aspirations the Sentra takes it up a few whole notches.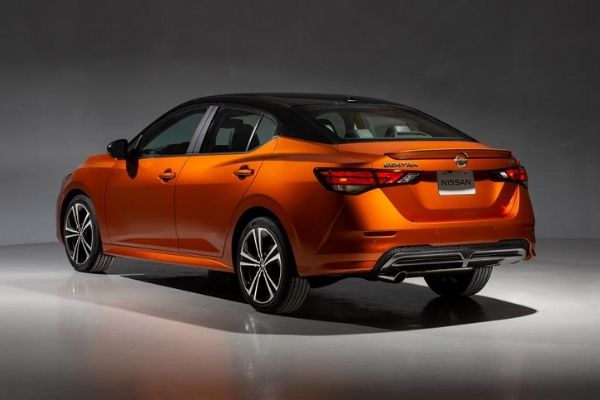 Nissan actually out Honda'd Honda!
I love myself some character lines on cars, it breaks the monotony of the sheet metal creating the illusion of movement even while at a standstill and the Nissan Sentra 2020 definitely has those line covered, and how!
The hood features those lines at the hood on top of the fenders creating a more muscular look and it sweeps back all the way towards the door panels.
The top of the line SR trim has 18-inch alloy wheels challenges your perception of having to got the aftermarket route as they look stunning with its 5 split-spoke machined design.
The rear is icing on this JDM cake with a ducktail spoiler on the boot and LED tail lamps. The rear diffuser has those fake vents on it but it wraps up the sporty look of the car.
>>> Click here to get monthly-update Nissan Philippines price
Nissan Sentra 2020: What Turbo?
At a time when many cars are heading towards different engine tech from turbocharging small displacement engines with the Civic, Hybrid with the Corolla Altis and high compression with the Mazda 3, Nissan went the more traditional route.
It has the MR20DD 2 liter Naturally Aspirated engine that makes 142 hp and 200 Nm of torque.
If that sounds familiar it is because it is the same engine found in the current generation X-Trail, very good numbers if you ask me, but if there is one thing we've found out about Nissan's crossover there is something holding it back.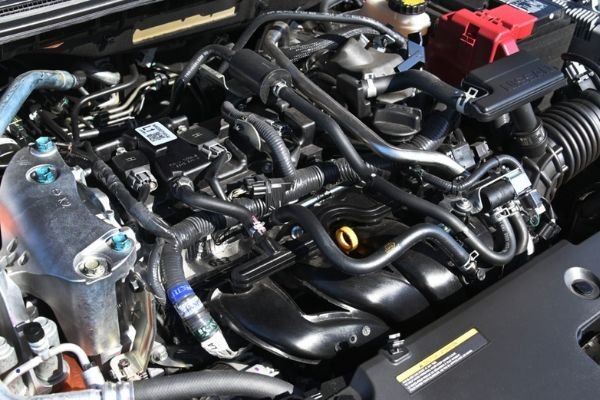 A traditional 2-liter engine makes its appearance here
Putting the power down on to the front wheels is the love it or hate it Nissan CVT technology. The CVT in the 2020 Nissan Sentra has been tuned more for performance than the previous iterations but it still lacks the grunt and overall feel of standard automatics and manual transmissions.
Pushing the pedal down, the Sentra feels a step slower before it starts pulling away onto the road. Nissan cannot be blamed for the CVT on the Sentra, though as almost every one of its rivals also offers CVT which makes sense as apart from its sporting aspirations, it still is a family car through and through.
Steering and handling is precise thanks to the electronic power steering and independent suspension all around, and as long as you start to accept the transmission for what it is, you can forget about it and enjoy your drive.
>>> Check out: 
Nissan Sentra 2020: Best in class space
There are but a few things Nissan is known for trumping every other car in its segment. First is the Climate Control, when you think of Nissan you think arctic cold AC Systems.
Another aspect that I believe should be on the list is space, and it has it for days. Even past generations of cars and even the Almera, Nissan's sub-compact sedan fighter had enough interior space to challenge cars a step above it. The 2020 Nissan Sentra is no exception.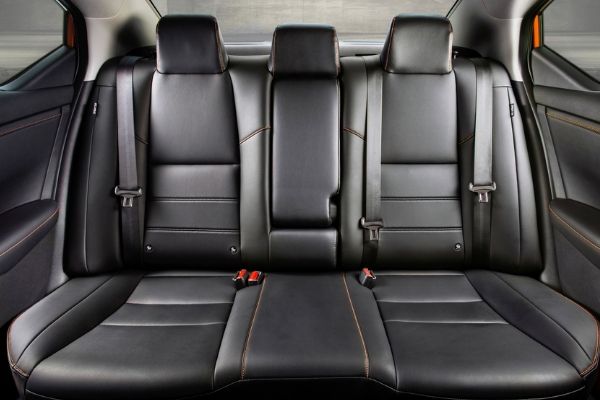 Rear passenger space is class-leading
Front occupants don't really have a lot to worry about and the rear passengers can enjoy hectares of leg and headroom despite the sloping roofline.
Three abreast can even sit in the back with ease even during long haul road trips. Speaking of which the cargo space at the boot gobbles up luggage like no one's business. This is a car that can go the distance and fit your entire family with their pets and their bags too.
>>> Check out a list of Nissan Philippines reviews for better ideas of the cars
Nissan Sentra 2020: You'll be safe here
The 2020 Nissan Sentra isn't left behind in the safety game as it comes standard with an advanced safety suite much like Toyota Safety Sense, Honda Sensing and Subaru EyeSight.
Nissan calls its system Nissan Safety Shield 360. It utilizes cameras and sensors to keep you on the road with adaptive cruise control and lane departure assist, parking sensors and cameras as well as standard safety features found in most cars these days.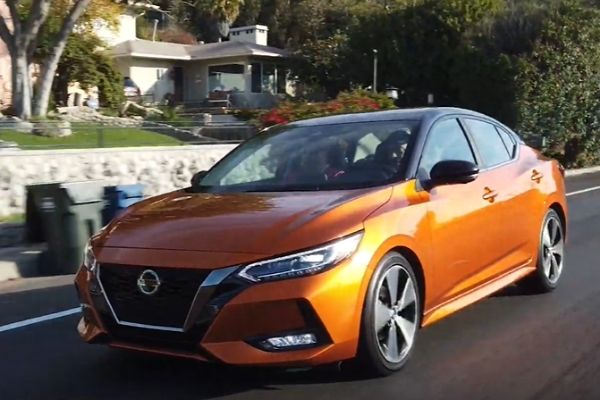 Nissan Safety Shield 360 utilizes cameras and sensors to keep you safe
All models of the 2020 Nissan Sentra have High Beam Assist, Driver Alertness, Blind Spot Monitoring, Automatic Braking and Rear Cross-traffic Alert.
That last one is useful for those pesky malls and parking buildings that insist on having you parked nose-first against the wall. Visibility is impeded by the small rear window and sloping, floating roofline.
>>> For your information: Comprehensive guide to perfect the different parking types
Nissan Sentra 2020: It's all about the heritage
This is the most important reason why we want the Nissan Sentra 2020, many have been jaded by the fact they took out the Sentra badge and replaced with the Sylphy.
After losing a large chunk of the local car companies after the People Power Revolution, Nissan cars and its manufacturer was one of the few companies that helped the local car industry get back up.
The Sentra rode side by side with the Civic, Lancer and the Corolla forming a quad squad of compact cars moving the Filipino Family and offering top-notch performance for a reasonable price.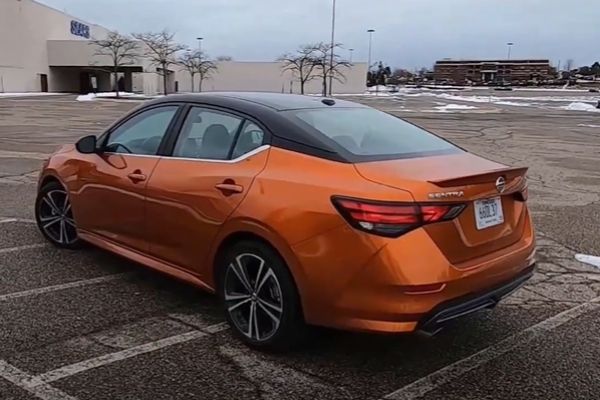 When the Kids got handed down the old Sentras it became a legend
Know more about Nissan Sentra

The Nissan Sentra is a four-door compact sedan widely popular for its timeless looks, reliable engine, and overall versatility. It features a subtly-designed and classic exterior detailed with pleasant curves and refined lines. Inside, it offers a spacious cabin equipped with contemporary driver and passenger amenities guaranteed to provide a consistent riding experience. The Nissan Sentra is offered in the following trim levels: the Nissan Sentra S 1.8-L MT, the Nissan Sentra SV 1.8-L MT, the Nissan Sentra SR 1.8-L CVT, and the Nissan Sentra 1.8-L SL CVT. It comes in Aspen White, Graphite Blue, Red Brick, Super Black, Amethyst Grey, Magnetic Grey, Brilliant Silver, and Metallic Blue. In the Philippines, the Nissan Sentra was offered until 2014. It was then rebranded as the Nissan Sylphy.

Roy Robles
Author
Sleek, Sexy, Athletic and Fast. These are words that were never used to describe our resident claustrophobe Roy Robles. After spending 10 years counting other people's cash in banks, he is just happy to be at Philkotse.com. Catch his articles everyday and make sure to honk if you see him.