Nissan representative confirms they will base on Mitsubishi Triton to build next-gen Nissan Navara to be out in 2023.
After obtaining one-third of Mitsubishi equity stake in 2016, Nissan has consumed this brand into Renault-Nissan-Mitsubishi Alliance. The alliance's Vice President – Mr. Kent O'Hara just shared some updates on the next generation of Nissan Navara which is learning certain traits of its pickup counterpart – Mitsubishi Triton.
Mr. O'Hara emphasized some technologies as well as aesthetic traits from Triton gave higher efficiency and better styling impression. That's why Nissan is trying to adopt those merits for its upcoming Navara in order to reduce the production cost and improve car performance.
>>> Related: Complete guide to the Mitsubishi Strada in the Philippines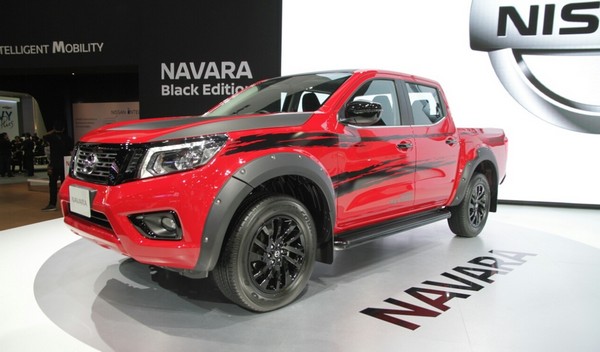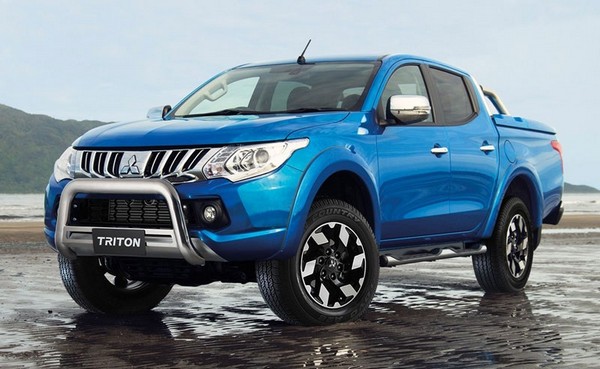 Nissan Nivara will have a few things in common with Mitsubishi Triton
According to the latest car news, both these two pickups will employ the same newly developed platform which evolves from the classical ladder frame chassis of Nissan Navara. However, Nissan child will remain its distinctive features to distinguish itself with Mitsubishi friend.
It is predicted that the all-new Nissan Navara and Mitsubishi Triton will launch their sales in 2023 while facelifted versions of both models will be introduced soon. Particularly, the Triton facelift will come out by the end of this year. In fact, the refreshed Triton 2018 was spied once in Australia with similar fascia to Xpander's and Eclipse Cross's. In the meantime, facelifted Navara may be rolled out further, in 2020.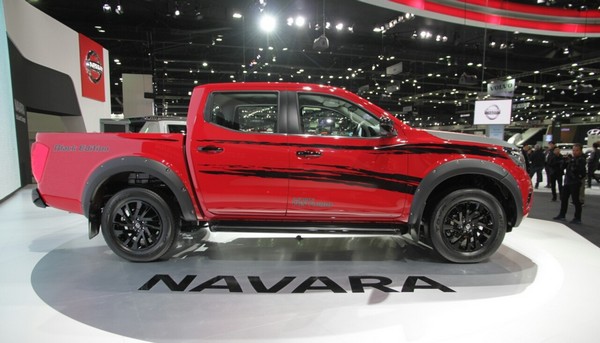 Nissan's product will still remain its distinctive features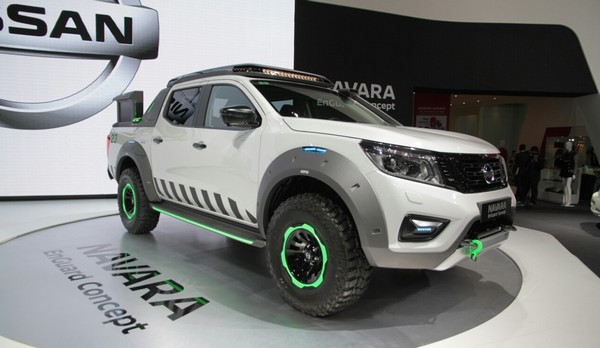 Facelifted versions of Triton and Navara will be released within 2 years
>>> Related posts:
Know more about Mitsubishi Strada

The Mitsubishi Strada is one of the most successful and oldest pickup trucks in the Philippines. It was in 2015 when the Mitsubishi Strada's current iteration was launched. In 2016, the following year, it underwent a lot of updates that include few changes in the mechanism. The Mitsubishi Strada's latest generation is a stylish, comfortable, and easy-to-drive model. It is the Japanese brand's entry to the midsize pickup truck segment. It is a well-recognized and adorned pickup truck in the Philippines. In January 2019, the third-generation model of Mitsubishi Strada acquired its rightful renovation. Other updates include a more muscular body sculpture and the Dynamic Shield exterior styling. Like the current models of the tri-diamond brand – the ASX, Xpander, Montero Sport, and the like – the Strada features the "X" fascia. It also comes with the C-shaped chrome accents that trace the fog lamps and slim headlights. The Mitsubishi Strada is sporty, athletic, agile, and still likely to overcome any roads in the country. The model's interior accentuates quality and soft-pad materials. The 2019 Mitsubishi Strada is offered in 4x4 or 4x2 variants. Disregarding its facelift, from its former 2.5-litre Common Rail Direct Injection 4D56 diesel engine, it is now powered by a 2.4-liter in-line four diesel with Variable Geometry Turbo and MIVEC 4N15 engine only. Thus, leaving the midsize pickup truck a single powerplant option. It can generate torque power of 430 Nm, and 181 horsepower and power gear can be either from a 6-speed automatic or 6-speed manual transmission.