The Eclipse Cross will be the first Mitsubishi vehicle to use the technology.
Mitsubishi announced that it will launch the myQ Connected Garage in partnership with Chamberlain Group, a company that provides access control solutions. The myQ Connected Garage enables Mitsubishi owners to open and close their garage doors using their vehicle's head unit.
The first Mitsubishi vehicle that will be integrated with the myQ Connected Garage is the Mitsubishi Eclipse Cross. Fortunately, Mitsubishi said that the technology will be available to the 2018 to 2020 models of the Eclipse Cross as well through the My Mitsubishi Connect app.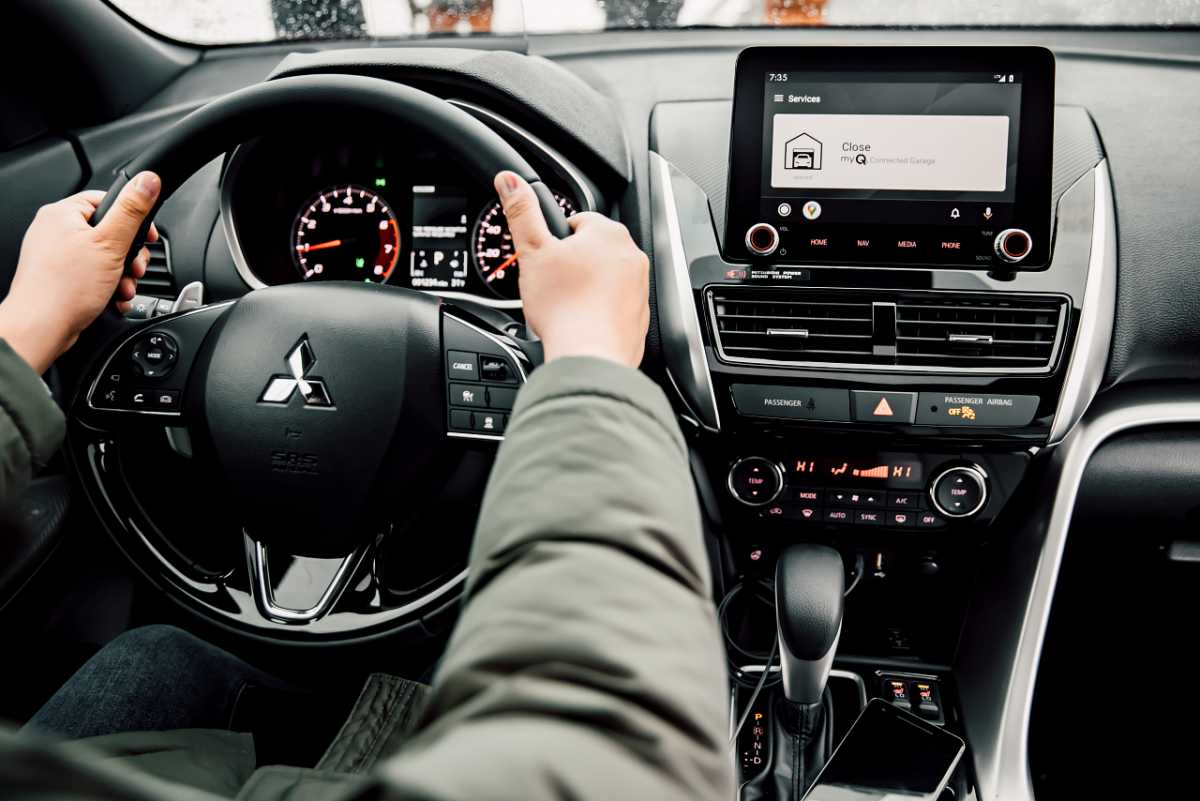 The myQ Connected Garage
"Today, drivers are limited by the ability to only open and close the garage door when they are within the line of sight of the door," said James Trainor, Vice President General Manager of Automotive for Chamberlain Group. "We are thrilled to partner with Mitsubishi Motors to help enhance the driver experience when it comes to garage control."
The myQ Connected Garage can be accessed anywhere whether Mitsubishi owners are just around the block or out of town. Mitsubishi owners with the technology won't have to worry anymore if they have closed their garage door before leaving their home.
>>> Related: Keep your Mitsubishi vehicle running smoothly with a smartphone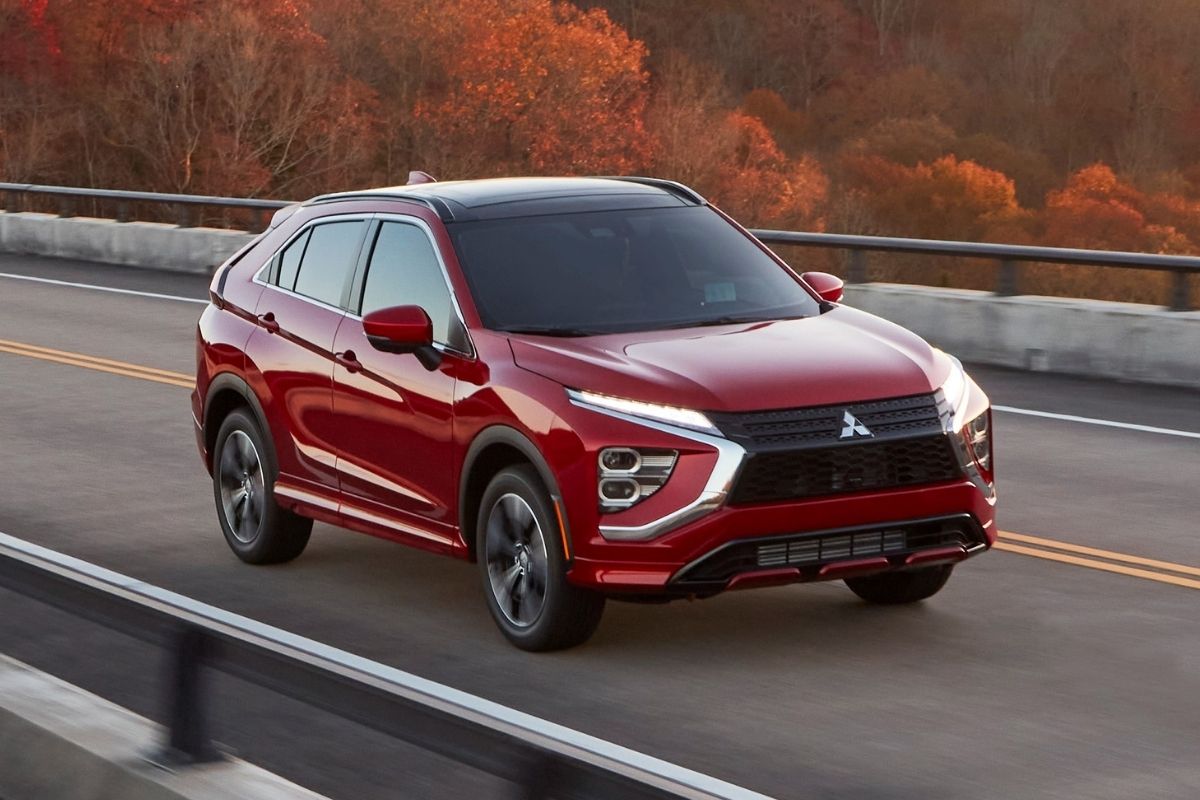 The Mitsubishi Eclipse Cross
Aeris Mobility Suite (AMS) is the company that made it possible for the myQ Connected Garage to work with the My Mitsubishi Connect app. Aeris is an information technology company that provides connectivity solutions for different companies including Mitsubishi Motors.
"Consumers have indicated that controlling their garage door through the infotainment system is one of the most highly desired in-dash features," said Bryan Arnett, Director of Digital Production Strategy for Mitsubishi Motors Research and Development Americas. "We are very excited to add myQ Connected Garage to our My Mitsubishi Connect service platform."
>>> Related: Mitsubishi Philippines sold more than 4,000 units in December 2020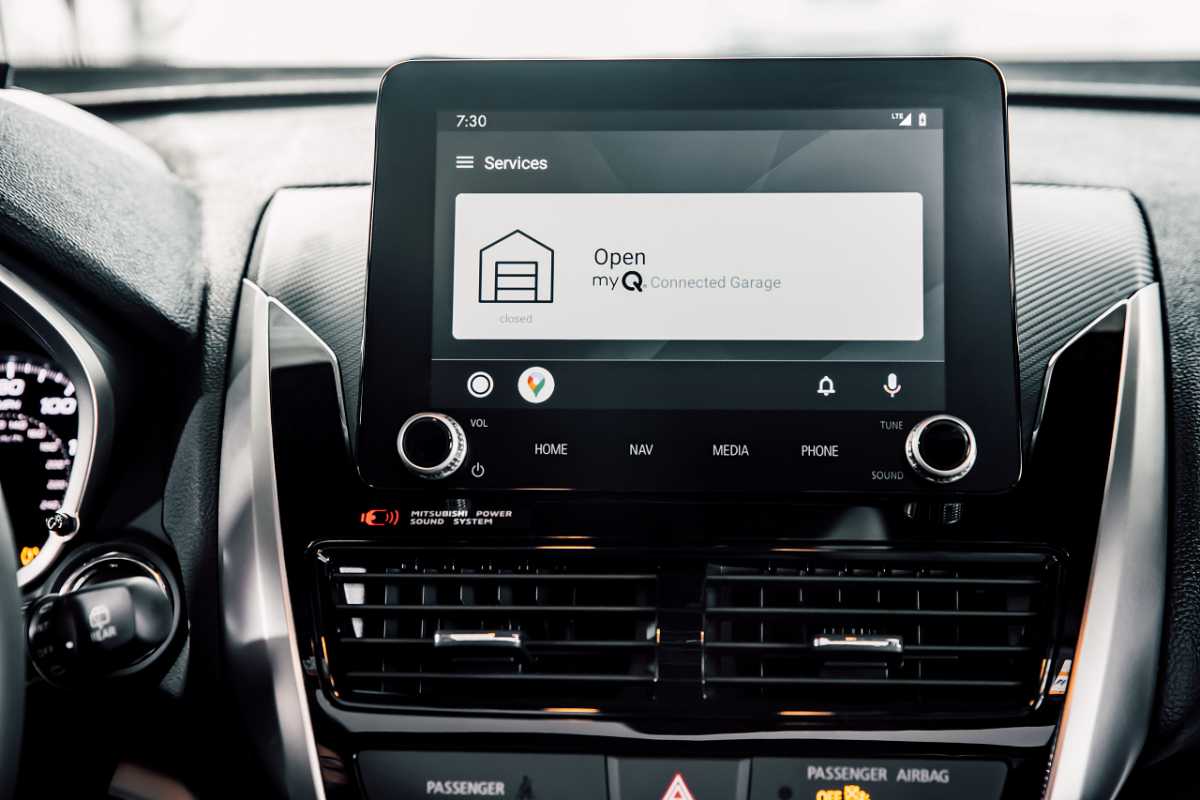 Do you think that this should be a standard across all Mitsubishi vehicles?
Here in the country, both the Mitsubishi Eclipse Cross and the My Mitsubishi Connect app are not yet available. But with the current progress of tech and connectivity, we sure do hope that it will transcend here someday. 
Mitsubishi Motors Philippines Corporation (MMPC) currently offers the local market with the Mirage, Mirage G4, Montero Sport, Pajero, Xpander, Xpander Cross, Strada, and L300.
Here at Philkotse.com, we value your interest in the automotive industry. Visit our website to find out more.
Know more about Mitsubishi Eclipse

The Mitsubishi Eclipse is a stunning sport compact vehicle offered in a two-door liftback coupe and a two-door convertible. It features a sleek and well-detailed body highlighted with useful features for a safe and consistent riding experience. Inside, it is packed with driver and passenger amenities that guarantee comfort and convenience. The Mitsubishi Eclipse is available in the following variants: the Mitsubishi Eclipse GS, the Mitsubishi Eclipse GS Sport, and the Mitsubishi Eclipse GT. It is offered in Northstar White, Sunset Pearlescent, Carbon, Kalapana Black, and Rave Red.

Rex Sanchez
Author
Rex found his passion for cars at a young age. He loves anything with an engine – which includes cars and planes. Right now, he is pleased to impart that passion for cars to a professional level under Philkotse as staff writer.