Know more about this MPV through the satisfied Xpander owners.
The Mitsubishi Xpander had no trouble establishing itself in the local market when it was first introduced in the Philippines in 2018. Mitsubishi has engineered the Xpander with great styling, large interior space for its size, and functionality.
These positive attributes are felt by Mitsubishi Xpander owners as they shared their experience with their beloved MPV. Jimmy Virador, a telecom employee and founder of Club Xpander Philippines (CXP), said, "For me, one good thing that made my Xpander unique is the design. It fits perfectly with my lifestyle, even the interior is so comfy."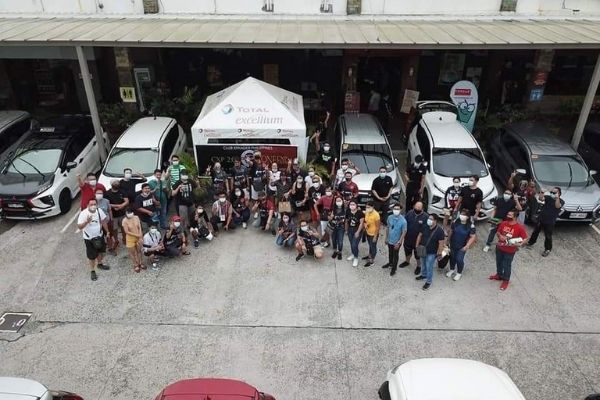 The Club Xpander Philippines (CXP)
The futuristic design of the Xpander truly is captivating even if compared to its rivals such as the Toyota Avanza, Suzuki Ertiga, and Maxus G50. The design concept applied to the Xpander is what the Japanese carmaker calls Dynamic Shield Design Language.
Joshua Alviar, general manager of Jezreel Farm, also loves the design of the Xpander. "The most memorable time I had with my Xpander was when I drove to Olangapo and Zambales one time. Everyone, as in everyone, was looking at me, or the car at least." He adds, "I feel pogi every time I go down from my Xpander."
As said earlier, the Xpander offers huge interior space. In fact, the Xpander provides a cargo space of up to 1,630 liters of volume when the rear seats are stowed away.
>>> Related: Mitsubishi PH revamped its website to provide better online experience
The Mitsubishi Xpander sure is a sporty-looking MPV
"It is spacious. Now my pets can travel at ease. Before they would just sit on everyone's lap during travel," says Kareen Michelle Nadado, US telecom project manager and CXP member. The large space is seconded by Joshua Alviar by saying, "The feature of the Xpander I like the most is the size of the cabin… it is huge."
The Mitsubishi Xpander is packed with features such as telescopic steering adjustment, reverse camera, multiple bottle and cup holders, a smart information display that monitors the driver's driving style for the best fuel economy, keyless entry, and a 7-inch infotainment touchscreen with navigation.
Despite having many features, the Xpander is still marketed to be as affordable as possible. Kareen Nadado shares, "Before I thought Mitsubishi cars were expensive because of their luxurious styling. But when I saw the Xpander itself and its price, I fell in love with it and thought that it was very affordable for its design, style, and features."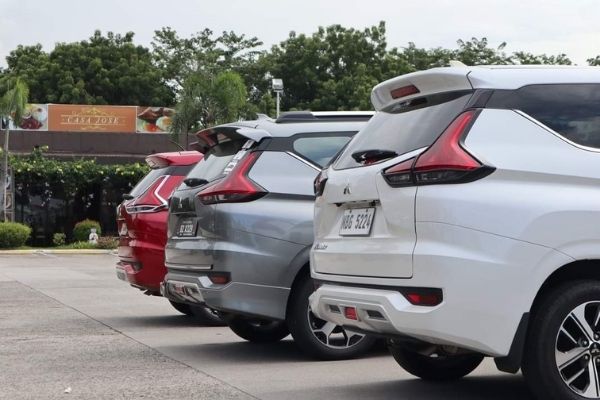 Powering the Xpander is a 1.5-liter gasoline engine that makes 103 hp and 141 Nm of torque
>>> Related: Will a Mitsubishi Xpander hybrid make you buy an electrified vehicle?
And for Jojo Reario, a 44-year old project director for a prominent land developer, shares how the Xpander offers reasonable features for its affordable price. He said, "the Xpander is reasonably priced with a low monthly premium for a 7-seater MPV."
"The Xpander may look like a small MPV on the outside, but inside it is more spacious than any other MPV in the category," he added.
Here at Philkotse.com, we value your interest in the automotive industry. Visit our website to find out more.
Know more about Mitsubishi Xpander 2021

<p>The <a href="https://philkotse.com/mitsubishi-xpander-price-philippines" title="Mitsubishi Xpander variants &amp; price list"><strong>Mitsubishi Xpander</strong></a> multi-purpose vehicle (MPV) follows in the footsteps of the brand&rsquo;s Adventure AUV, a versatile vehicle that can be used for both household and business. Its angular styling uses Mitsubishi&rsquo;s Dynamic Shield design language first seen locally on the third-generation Montero Sport. The original Xpander lineup in the Philippines comprised the base GLX, GLX Plus, GLS, and the range-topping GLS Sport, until the latter was replaced by the <a href="https://philkotse.com/mitsubishi-xpander-cross-price-philippines" title="Mitsubishi Xpander Cross price list">Xpander Cross</a> as the flagship variant. All trim levels feature seating for up to seven passengers, with second- and third-row benches that can be folded to accommodate more cargo. The standard powertrain is a 1.5-liter inline-4 gasoline engine, mated to either a 5-speed manual or 4-speed automatic transmission. Current color options include Titanium Gray, Jet Black Mica, Red Metallic, Quartz White Pearl, and Sterling Silver Metallic. &nbsp;</p>

Rex Sanchez
Author