You'll need a ride that ticks all the right boxes.
Few things illustrate freedom better than going on a road trip, especially with friends or family. Whether you've got an itinerary planned out or just winging it along the way, there's always something refreshing about getting up and taking in the sights beyond the four corners of your space.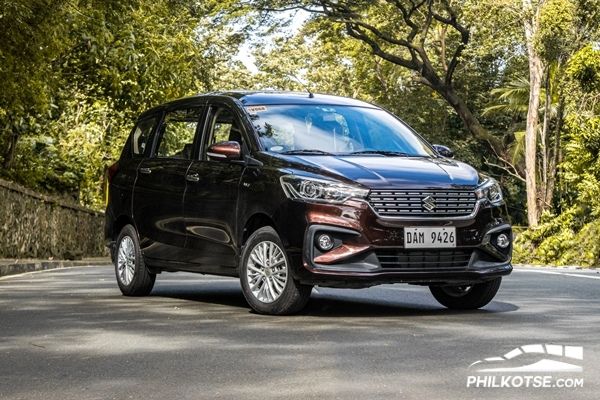 It's important to choose the right vehicle for those out-of-town excursions
Taking four wheels on an extended stroll is certainly fun, but take note that some vehicles are more suited to the task than others. The market is already teeming with options across a wide variety of brands available, and it helps to have a checklist of the things that make an ideal road trip vehicle for you.
1. Room for Company and Cargo
Being spacious is a given, since you'll need all the room you can get to bring company and gear along to your preferred destination. Aside from loading up on passengers, there has to be ample space on board for, say, their respective luggage or recreational toys.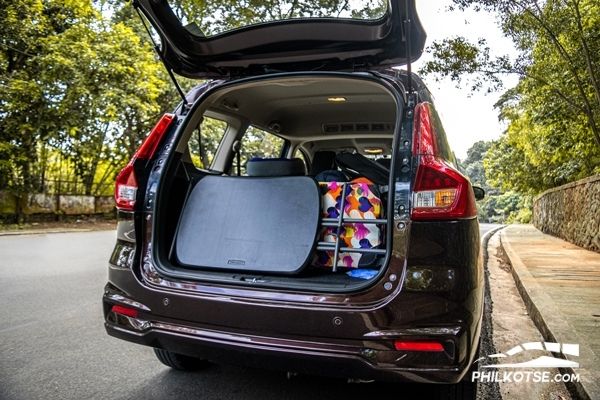 You can't have too much room when bringing along passengers and their gear
>>> Related: 6 Ways to Effectively Maximize Your Car's Trunk Space
2. Comfort In Spaces
Speaking of passengers, comfortable seats are a must if you expect them to sit through (and even enjoy) a long trip. Of course, there'll be occasional stopovers to stretch their legs, but having reclining seats eases the strain from sitting in a certain position for prolonged periods. Ample cushioning definitely helps to endure city potholes and rocky provincial paths.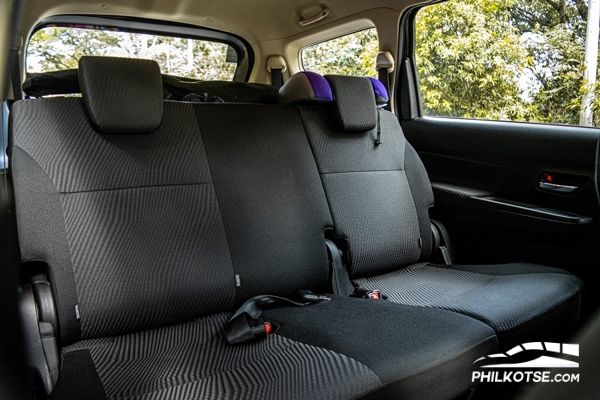 Plush seats are a must on those long journeys 
3. Chill On Wheels
Cold refreshments best keep you hydrated when driving long distances, and it would be nice for your drinks to keep their chill longer than usual. There's something to be said about a vehicle that helps you keep cool in more ways than one. Handy storage compartments are also important, whether you're carting along snacks and supplies or simply need a convenient place to keep your cash for parking and getting drive-thru meals.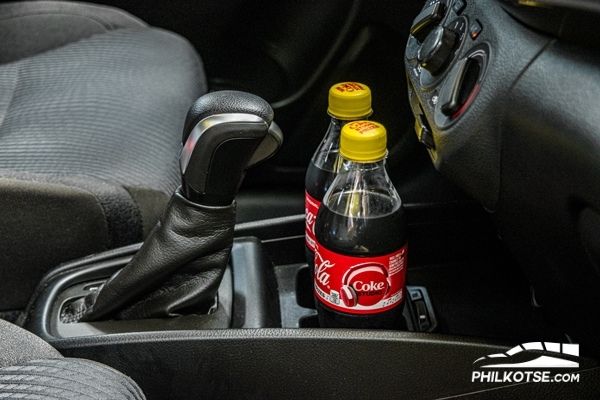 Ventilated cupholders cool down your drinks and help drive thirst away
4. A Line To The Heavens
It's easy to get lost when heading off in new directions, so it always helps to seek guidance from above. A vehicle with onboard satellite navigation lets you anticipate the twists and turns ahead, and even leads you back when you've made a wrong turn.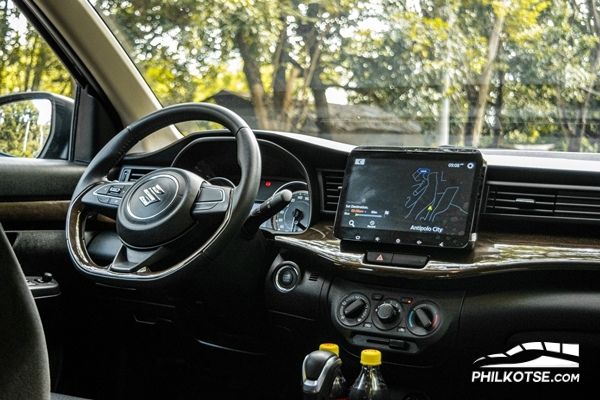 Onboard navigation ensures that you won't lose your way
>>> Related: [Philkotse guide] How to make night-time road trips become safer?
5. A Real Fuel Miser
Road trips mean you should be on the road as much as possible, not spending half the journey filling up at the pumps. A fuel-efficient ride lets you cover more kilometers on less gas, which is useful especially in remote areas that only have a few gas stations on hand.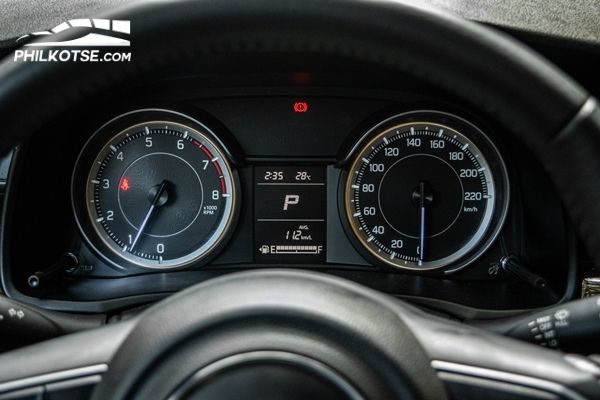 An efficient powertrain means less stops at the pumps
6. Clean As You Go Along
Keeping the cabin clean should be the least of your worries, especially when travelling with a group. Your vehicle of choice should be able to explore new places while still looking presentable by the journey's end.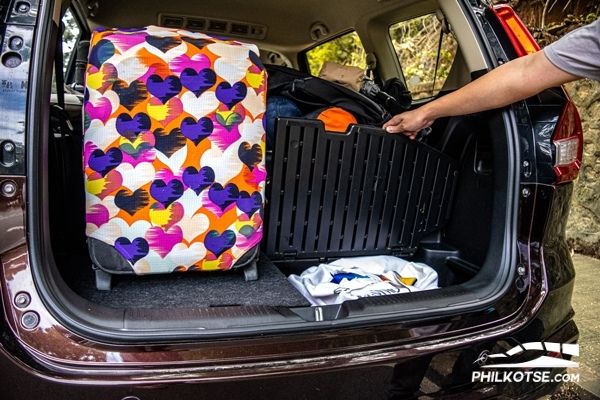 Smart storage spaces keep things organized and reduce clutter wherever you go
Long drives just became more enjoyable, with the Suzuki Ertiga. It handily ticks all the boxes on your list, with flexible seating configurations, as well as generous luggage space. A 10-inch touchscreen audio system provides smartphone connectivity for multimedia entertainment as well as standard GPS navigation.
Even sunny weather is no match for the ventilated front cupholders that keep your drinks as cool as you are, while the frugal 1.5L K15B engine works with the car-like handling to deliver performance that sips gas with a raised pinky finger.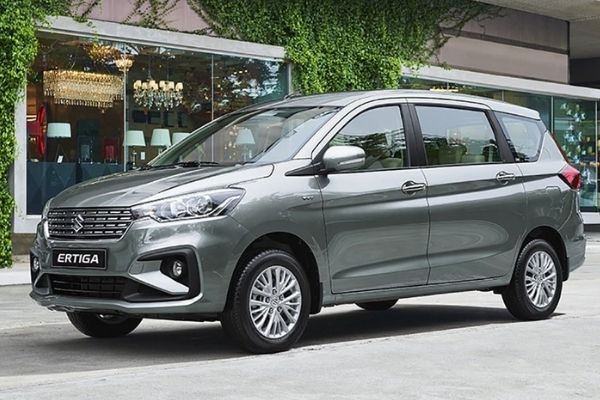 The Suzuki Ertiga ticks all the right boxes for that road trip you're planning
>>> Related: Which 2020 Suzuki Ertiga variant should you buy? [Comparison Guide]
Not only does the Ertiga in look good with its distinctive design and a stylish black interior, but it also places a premium on safety with Suzuki's proven TECT platform, complemented by dual SRS airbags, 3-pt. ELR seatbelts, ISOFix child anchors, and reverse camera with parking sensors.
All these are wrapped in an aerodynamic shell designed to mitigate pedestrian injuries in the event of an impact.
Best of all, the Suzuki Ertiga is a budget-friendly choice. It starts at Php 738,000 for the base GA manual trim, with the range-topping GLX automatic priced at only Php 993,000. With this much value in an MPV, don't be surprised if you find yourself planning more escapades than usual.
Find the right Ertiga for your journey at auto.suzuki.com.ph.    
---
This story was produced in partnership with Suzuki.

Know more about Suzuki Ertiga 2023

The Suzuki Ertiga 2023 Philippines by auto industry stalwart Suzuki is a seven-seat, five-door, compact MPV. For the Philippine market, it is offered in three variants that all use a 1.5-liter K15B inline-4 engine capable of making up to 103 horsepower and 138 Nm of torque. Available transmission options for this model include a four-speed automatic and a five-speed manual transmission. Moving to the dimensions, the Suzuki Ertiga has a length of 4,395 mm, a width of 1,735 mm, and a height of 1,690 mm. This Japanese MPV is competing in the local market against the likes of the Toyota Avanza, Mitsubishi Xpander, and Maxus G50.

Joseph Paolo Estabillo
Author