Club Xpander PH now has more than 2,100 active members.
Since its release back in May 2018, Mitsubishi Motors Philippines Corporation (MMPC) has already sold around 40,000 units of the Mitsubishi Xpander.
The Mitsubishi-made MPV after all fulfills the Filipino's need for a comfortable seven-seater with its versatile and roomy interior. Also, it's one of the more handsome looking MPVs currently available in the market today.
As the market for the Xpander grows, so too does the Club Xpander Philippines (CXP). As such, this dedicated group of people is now celebrating its 2nd anniversary.
This club perfectly epitomizes the Xpander owner. Its membership roster consists of a good variety of people including older gentlemen, young professionals, business people, and family guys. Suffice to say, the group is definitely a melting pot.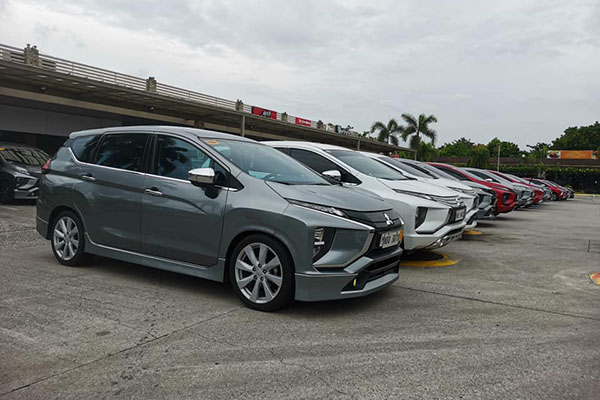 CXP with their Xpanders [Photo: CXP]
>>> Related: There is a Mitsubishi Xpander Black Edition in Indonesia, and we want it
A few years ago, however, CXP consisted of a mere five Xpander owners. Even the venue for their meetings back then took place in a humble grocery parking lot.
However, each member was enthusiastic about the Mitsubishi model they owned. As such, their founder, Jimmy Virador, and his members sought to bring more and more Xpander owners together. As of this writing, CXP has more than 2,100 active members.
With their successful growth, CXP now engages in charity runs like donating school supplies. The organization also delivered essential goods after the eruption of Mt. Taal volcano. Apart from that, the club also promises to promote the best values of family and friendship by engaging in meaningful but fun activities.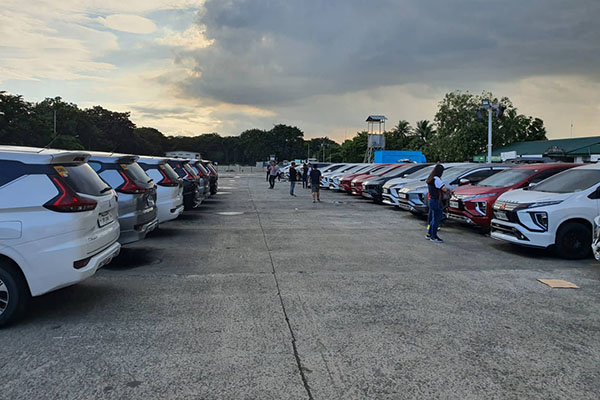 Are you an Xpander owner? Well, you can consider joining CXP [ Photo: CXP]
After CXP's 2nd anniversary celebration back on October 17, the club is seeking to send several of its members on a tour of an MMPC plant.
Through this, the organization is seeking a deeper understanding of the Mitsubishi Xpander and to also provide a fun activity for its members during these trying times. Apart from that CXP is also planning a holiday season event wherein it will be giving gifts to unfortunate children.
To sum it all up, CXP is not just about hanging out and checking out each other's Xpanders, but it's also about charity, and also about family.
For more automotive news, keep reading here on Philkotse.com. 
Know more about Mitsubishi Xpander 2021

<p>The <a href="https://philkotse.com/mitsubishi-xpander-price-philippines" title="Mitsubishi Xpander variants &amp; price list"><strong>Mitsubishi Xpander</strong></a> multi-purpose vehicle (MPV) follows in the footsteps of the brand&rsquo;s Adventure AUV, a versatile vehicle that can be used for both household and business. Its angular styling uses Mitsubishi&rsquo;s Dynamic Shield design language first seen locally on the third-generation Montero Sport. The original Xpander lineup in the Philippines comprised the base GLX, GLX Plus, GLS, and the range-topping GLS Sport, until the latter was replaced by the <a href="https://philkotse.com/mitsubishi-xpander-cross-price-philippines" title="Mitsubishi Xpander Cross price list">Xpander Cross</a> as the flagship variant. All trim levels feature seating for up to seven passengers, with second- and third-row benches that can be folded to accommodate more cargo. The standard powertrain is a 1.5-liter inline-4 gasoline engine, mated to either a 5-speed manual or 4-speed automatic transmission. Current color options include Titanium Gray, Jet Black Mica, Red Metallic, Quartz White Pearl, and Sterling Silver Metallic. &nbsp;</p>

Cesar G.B. Miguel
Author