Mind you, it wasn't a disappointing car at all.
Without a doubt, the Korean car-maker Kia has transformed a lot in recent years. Nowadays, the company is now at the forefront of high-tech onboard car tech and automotive design.
It even won a pile of awards namely the 2020 World Car of the Year Award for the Telluride, the World Urban Car for the Soul EV, among others. It has even topped recent surveys by J.D. Power's Initial Quality Study (IQS).
Suffice to say, Kia products are on a whole new level when compared to how it was doing in the early 2000s.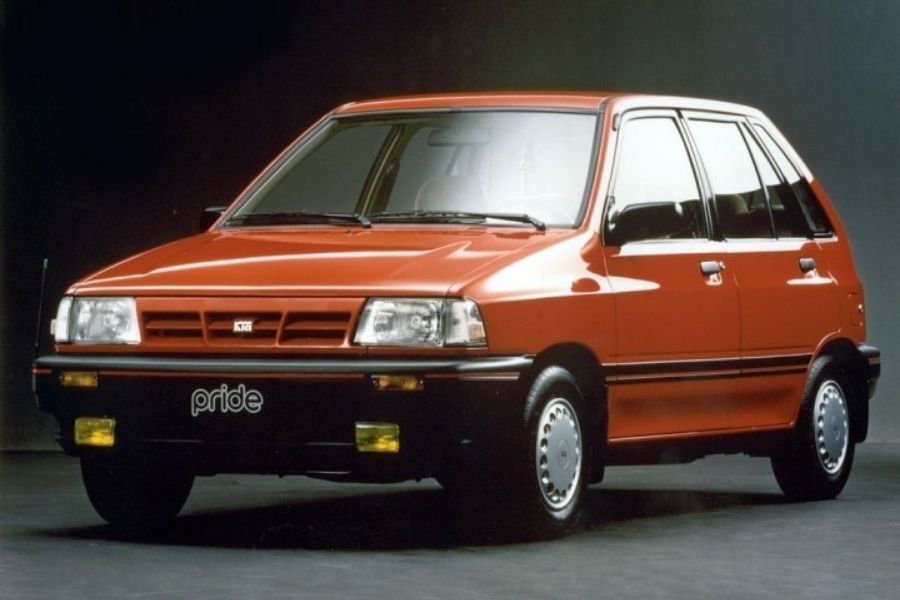 The Kia Pride hatchback 
So how were Kia's cars during its early stints in the local market? To answer that, let us talk about the Pride – a small, affordable, low-tech car model sold in the Philippines from 1990 to 2005. Why this model? Well, the Pride was the perfect representation of Kia's state of car design and production during that era.
Despite its simplicity, it was widespread, a lot of people bought it, and it's probably one of the models that helped the brand gain a name for itself in the global automotive market. It was, without a doubt, an important model for Kia.
An ad for the Kia Pride for the South Korean market
But before going over the Kia Pride, here is a fun fact for you. The Pride was actually designed by Mazda and was primarily sold in several markets by Ford from 1986 to 2002.
It wasn't until 1987 when Kia licensed the model as the Pride. In the U.S. market, the Pride was known as the Ford Festiva. Mazda also sold the model as the Mazda 121 in Europe and Australia but then dropped it by 1991 in favor of the funkier but arguably more fun Autozam Revue. 
Now there were two versions of the Pride that was sold in the Philippines. There was the sedan model sold from 1992 to 2000, and the hatch version, which was available from 1990 to 2004.
>>> Related: Check out used Kia Pride Wagon for sale here. 
Both used a dinky little 1.1-liter inline-4 SOHC engine that made a measly 62 horsepower and 103 Nm of torque. Those figures weren't impressive, and there's also the fact that all of its 62 horses only came out at 6,000 rpm, which is far deep into its rev range. So yeah, it doesn't have much in the way of overtaking power.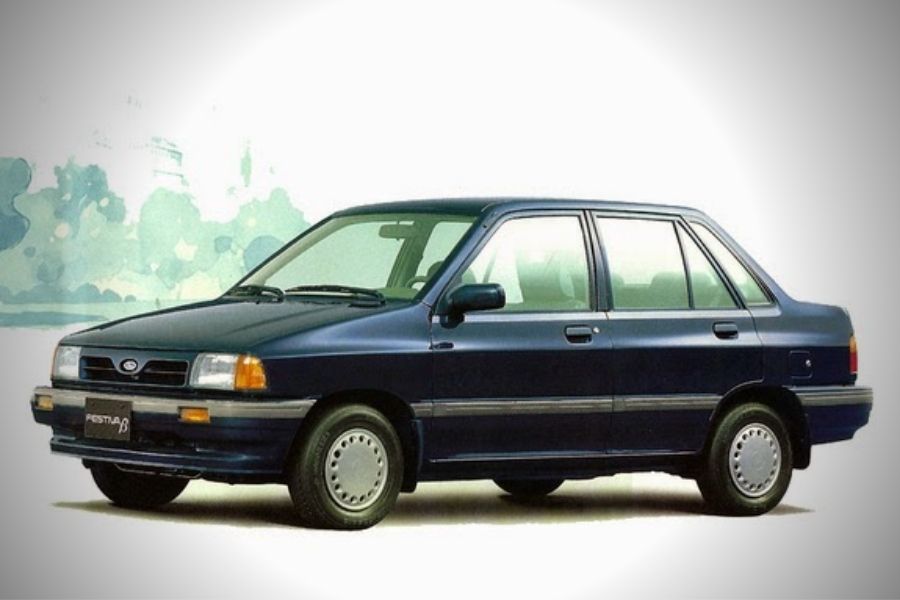 The sedan version of the Ford Festiva/Kia Pride
All versions of the Pride were front-wheel-drive and most used a five-speed manual gearbox. The only automatic variant available was the Pride GTX sedan trim, and what it used was a three-speed torque converter. According to many past and current owners, the five-speed manual was decent enough, but the 3-speed automatic tranny was a legit slushbox.
At most, the Pride was equipped with an AM/FM/Cassette player, two speakers, a rear window defogger, manual climate control, fabric seats, and front power windows. Not bad right? Then again, the Korean-made econocar didn't come with airbags, it didn't have anti-lock braking, and it had a fixed steering wheel.
It did come with a manual adjuster for the front seats, but larger folk had trouble finding a good driving position. All in all, those aforementioned features were far less than what the Pride's rivals offered at that time, especially in the safety department.  
There's also the point of its exterior looks. There was nothing groundbreaking or fancy about the Pride at all. It came with a boxy shape during a time when contemporary models were slowly moving away from sharp curves.
Sure, the GTX trim came with a body-color bumper, optional black or body-color side mirrors, and a set of 13-inch alloy wheels, but one can only do so much to improve its simple design.
>>> Related: Kia EV6 GT takes on some of the world's fastest machines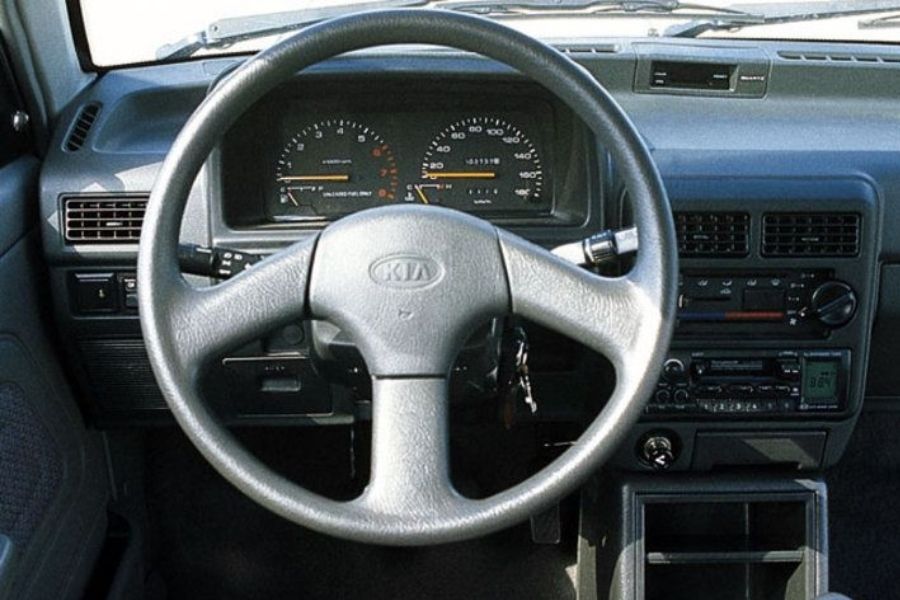 Inside the Kia Pride  
So, are we saying that the Kia Pride was a bad car? On the contrary, not at all. For all of its faults and lack of refinement, the Pride was an affordable no-nonsense transport that most people could afford at the time. Of note, the Korean-made car was available during the 1997 Asian Financial Crisis, which of course affected the Philippines too.
As such, we can safely say that the car in question provided a means for the hard-working Pinoy to get to work, or ferry around his/her family. Some even used their Pride units as an additional source of income by moonlighting as taxis.  
Back to the car itself, the interior provided sufficient space for up to five Pinoy-sized occupants, and the sedan version had a decent-sized trunk. It wasn't a large trunk by any stretch of the imagination, but it was enough for out-of-town day trips.
Moreover, the carbureted 1.1-liter that it used was fairly thrifty. There's also the fact that Kia sold a lot of Pride units in the Philippines. This meant that access to spare parts and the expertise needed to address engine and chassis issues were (and still is) good.
>>> Related: Kia is the most reliable mass-market car brand, according to JD Power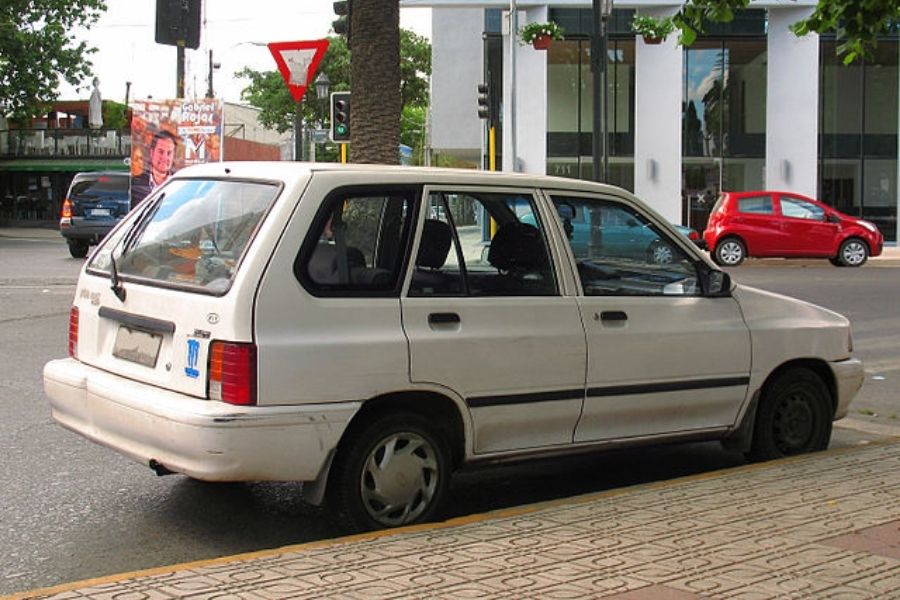 Other markets received the wagon version but unfortunately, it didn't reach the Philippines
So now, you've put on your rose-tinted glasses and you're wanting a Pride as a project car. Well, luckily for you, there are still a lot of these cars in running condition available in the local used market. What you need to watch out for though are former taxi units as those might need extensive repairs.
One should also watch out for radiator corrosion, improper idling due to improper tension of the carburetor cable (for that matter, gunk-filled carbs), failing radiator fans, a failing steering column, and deteriorating engine mounts. Then again, replacing these is known to be affordable. 
For more nostalgic car articles, car news, and car reviews, keep it here on Philkotse.com. 
Know more about Kia

<p>Searching for a specific Kia car online? Visit Philkotse.com where every model is offered at a good price. Also, familiarize yourself with the latest news and car review through its user-friendly site, as well as the latest Kia price list in the Philippines to keep you informed of how much your dream Kia is currently.</p>

Cesar G.B. Miguel
Author