It wasn't that fast, but it sure looked great.
For many car enthusiasts, the first-generation Audi TT was a car that represented the golden age of Audi-made sport coupes. Sure, there were other faster, better-handling models in that segment from that era, but only a few were as iconic as the TT. Few were also as widespread. Case in point is the fact that this 2-door coupe actually reached the Philippine market, where its first-generation model was sold from 1999 to 2006. Granted, it wasn't that popular here, but without a doubt, it gave Pinoys a taste of an Audi-made sports car. So, for those of you who aren't aware what the Audi TT is, you'll wonder what made it so special.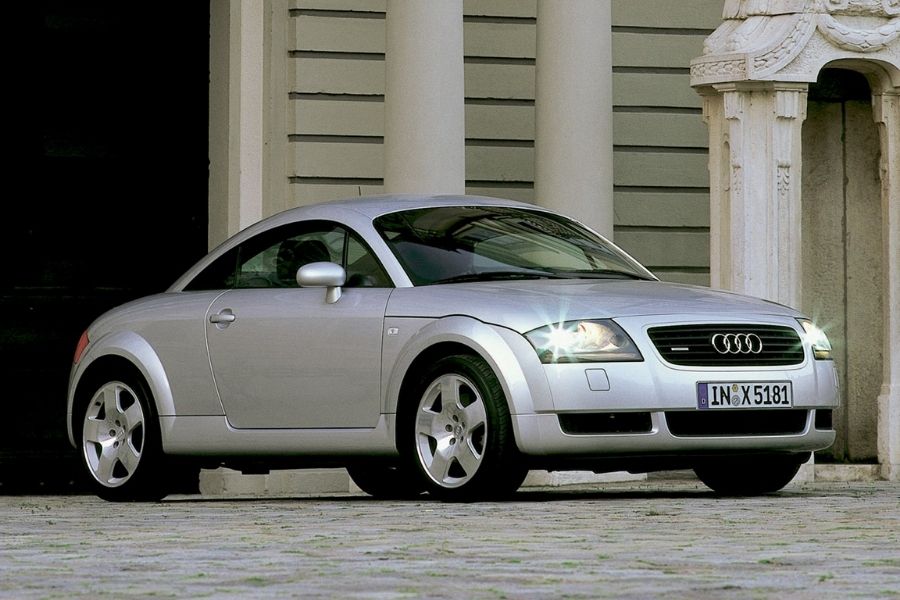 The Audi TT. Check out those curves
Before talking about specs and what not, let's talk about the Audi TT's origins first. For starters, its iconic looks weren't actually penned by herr designers in Germany, but instead by a couple of dudes from California named Freeman Thomas and J. Mays. If they sound a bit familiar, they're also responsible for coming up with Volkswagen's New Beetle model, which debuted earlier back in 1997. If you look at the TT's arching roofline, aggressive fender flares, and its graceful rear end, you'll see some similarities. To sum up its design, one can say that it makes up for the bulk of what made this car appealing. It looked like no other car at that time, and suffice to say, it just oozed with style.
As to how this coupe would fit into Audi's model range at that time, remember that the famed Quattro was discontinued back in 1991. As such, the German marque had a gap in its lineup. A sports car-shaped gap, to be exact.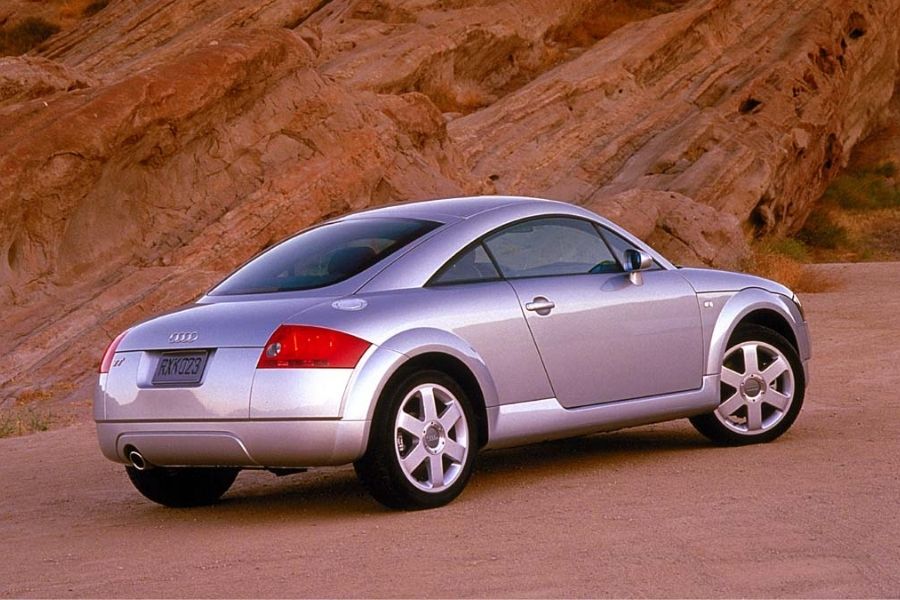 The graceful-looking rear end of the Audi TT
Years later in 1995, the TT made its debut at the Frankfurt Motor Show as a concept car. It wasn't until 1998 however, before the production model finally rolled out of the factory. Why the wait? Well, the TT's development was fraught with delays brought about by technical limitations. The most well-known causes of these delays was that it had many new design features. The car's body structure in particular needed a fancy-pants laser welding system – a technology that was still new back in the 1990's.  This was necessary for the TT because it had a lot of aluminum parts, and regular welding just didn't cut it for Audi.
Speaking of new high-tech stuff, the Audi TT sold in the United Kingdom was actually the world's first right-hand drive car to ever use a dual clutch transmission (the one with paddle shifters). This transmission system even impressed Jeremy Clarkson back when the car was featured in Top Gear UK. Mind you, the one with the DSG was the 2003 version, which we didn't get in the local market.
The one sold in the Philippine market from 1999 to 2006 however, was only available as a manual. To be specific, the entry-level 1.8 front-wheel-drive version used a five-speed stick shift, while the more powerful 1.8T Quattro came with a six-speed version.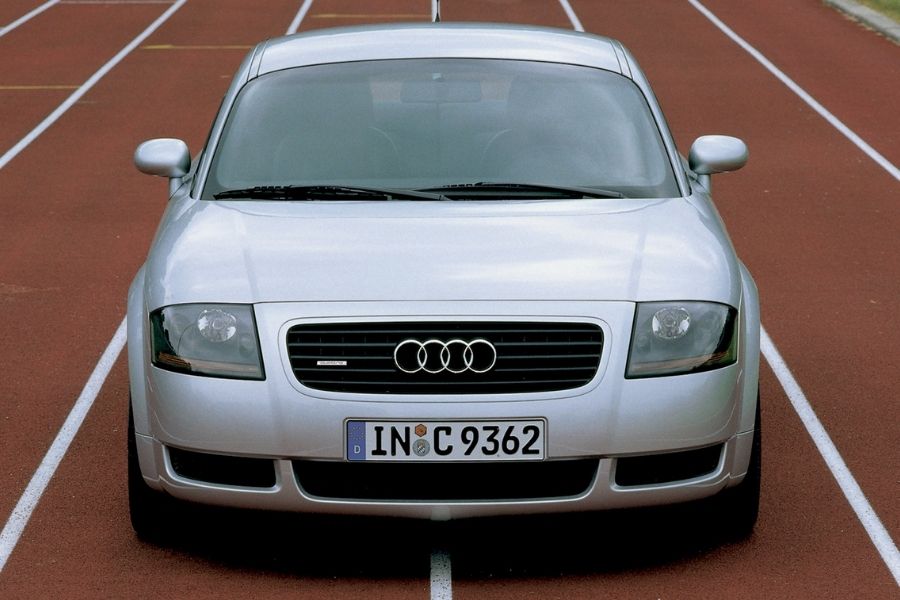 The Audi TT existed during a time before angry-looking headlamps were a thing
While the 1.8 FWD entry-level variant made 180 horsepower and 235 Nm of torque, the 1.8T top-spec variant made more. At most, its turbocharged inline-4 can churn out 225 horsepower and 280 Nm of torque. As a 4+4, 2-door coupe however, the TT had a bit of a weight problem. The Quattro in particular had a curb weight of 1,395kg which isn't particularly light. This also meant that the TT wasn't that agile.
While the Audi TT wasn't the fastest in its class, it wasn't even the most affordable, too. But then again, it also came with several interesting features (at that time) like electronic stability control, electronic differential lock, Xenon headlamps, and of course, the Quattro all-wheel-drive system. The interior also had leather-wrapped seats and steering wheel, plenty of headroom, automatic climate control, and a 12-piece speaker system. But while it indeed offered a comfortable space from the front passenger and driver, the rear seats for this model weren't that useful. For that matter, even a 12-year-old would have trouble being comfortable on those seats.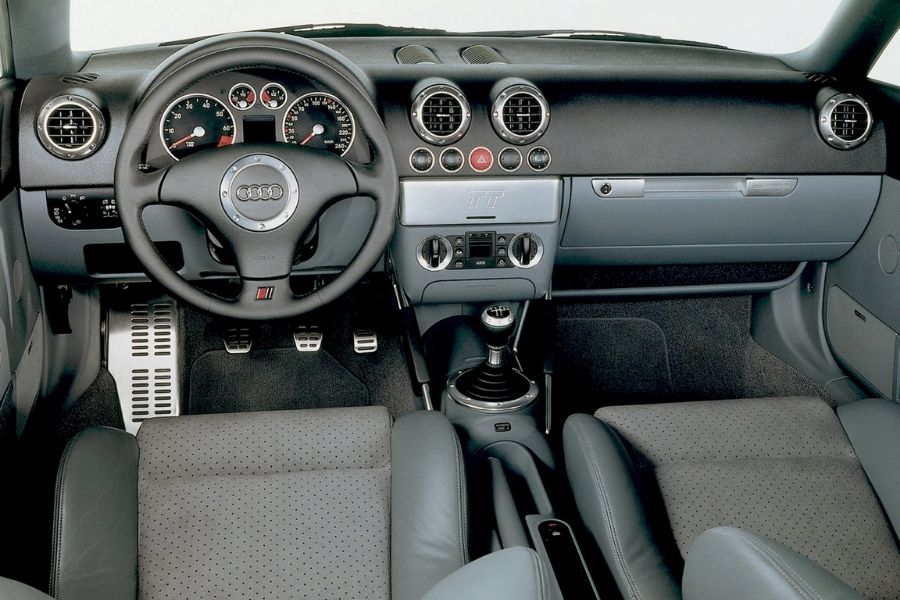 The well-arranged cockpit of the TT. Note the fancy-looking bezels surrounding the air-vents
To sum it up, what made the Audi TT was its striking design. As established, there were faster, more agile sport coupes from that era, but the Audi-made sports coupe just stood out from the rest. Audi however, introduced the second-gen TT for the Philippine market later in 2006, and it addressed the previous one's problems by adding a V6 engine option.
So, do you like the Audi TT? Do you think it deserves its "iconic" status? For more nostalgic automotive articles, car reviews, and car maintenance tips, keep reading here on Philkotse.com.

Know more about Audi Tt 2023

In 1998, Audi produced the Audi TT 2-door sports car. Audi Hungaria Motor Kft. Hungary assembled the first two generations. The Audi TT comes in three generations and all are available in 2+2 coupe and as a two-seat roadster using succeeding generations of the Volkswagen Group A platform. The vehicle comes with a front-wheel-drive layout and a front-mounted transversely oriented engine. It first came out at the 1995 Frankfurt Motor Show as a concept car. J Mays and Freeman Thomas are responsible for the design. The interior design is credited to Peter Schreyer, Romulus Rost, Hartmut Warkuss, and Martin Smith. There was no automatic transmission vehicle by Audi for the TT but in 2003 a dual-clutch, six-speed DSG (Direct Shift Gearbox) was made available for the United Kingdom market.

Cesar G.B. Miguel
Author