Its name actually means beast in Spanish.
Asian Utility Vehicles (AUV), for the most the Philippines automotive history are held with high regard. Sure, younger folks who are used to comforts like air-conditioning, fancy-pants suspension setups, and electric fuel injectors might scoff at the idea, but these simple vehicles served a lot of purposes back then. 
They were tough enough to deal with rough roads, and were able to transport half of your angkan, or carry a couple of sacks of rice over said rough roads. To put it simply, they were utilitarian, simple, but definitely useful. For sure, this is why a lot of people remember these cars fondly.  
One of the popular AUV models back in the early 1970s to the late 1980s was the Ford Fiera. It was so simple that its design was actually derived from the ancient Ford Model T.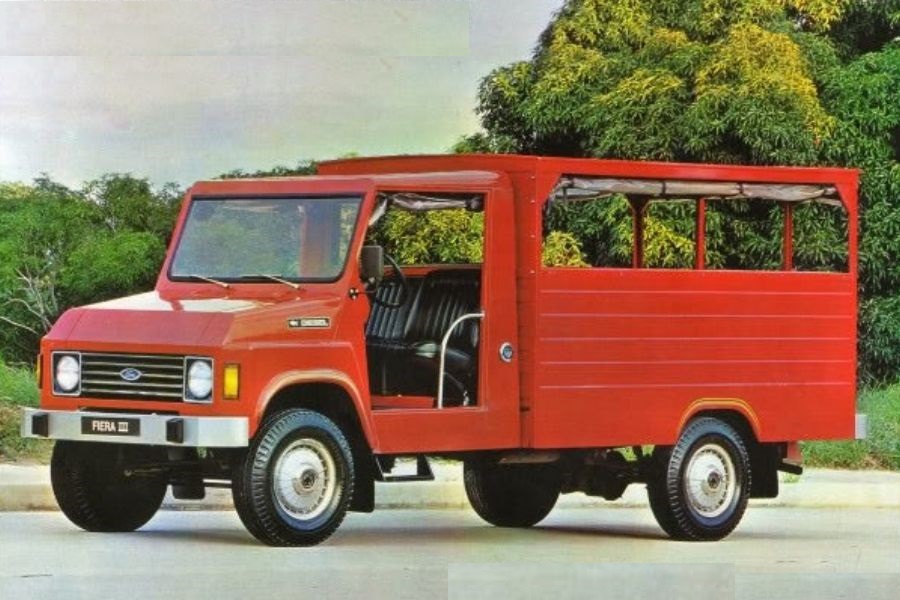 The Ford Fiera III
This was especially true with the first-generation version that came with the 1.3-liter Ford Kent "OHV" engine. This is the same engine found on the Ford Escort sold in the same era. Later on, the second-generation Fiera II and third-generation Fiera III had an available variant powered by a 2.4-liter Ford York diesel engine.  
Like its engine, the vehicle itself was spartan. It had drum brakes all-around, a beam-axle coil spring front suspension, and a leaf spring rear suspension. All variants for the last version of the Ford AUV even came with a four-speed manual transmission. With this simple setup however, the Fiera did do well in whatever terrain or duties one put it through. Even its name; "Fiera" means beast in Spanish. While we're sure it isn't referring to the Ford Fiera's ability to produce power, it might be referring to its beastly sturdiness. 
Ford Fiera Jeep Feat. Rod Navarro
At most, the Fiera III's XL pack added niceties like a rubber bumper guard, a stainless-steel grille, XL badging, a brake vacuum gauge, floor mats, and a separated bucket driver's seat, among others. As you might have noticed, some of these things are common place items on modern cars that we often take for granted nowadays. Back in the day though, people forked over their hard-earned cash for these features.  
Another strength of the Fiera was the myriad of configurations that it could come in. It had the usual "jeepney" style body type, a highside pickup truck body type with a roof, a van, and a chassis cab. As such, it's much like the present-day commercial vehicles like the Suzuki Carry, Mitsubishi L300, Isuzu Traviz, etc. 
Of note, the Fiera IV did exist, but when it was released, it was then known as the Nissan Bida. The aforementioned Japanese company bought the rights to produce the Fiera IV/Bida when Ford exited the country back in 1984.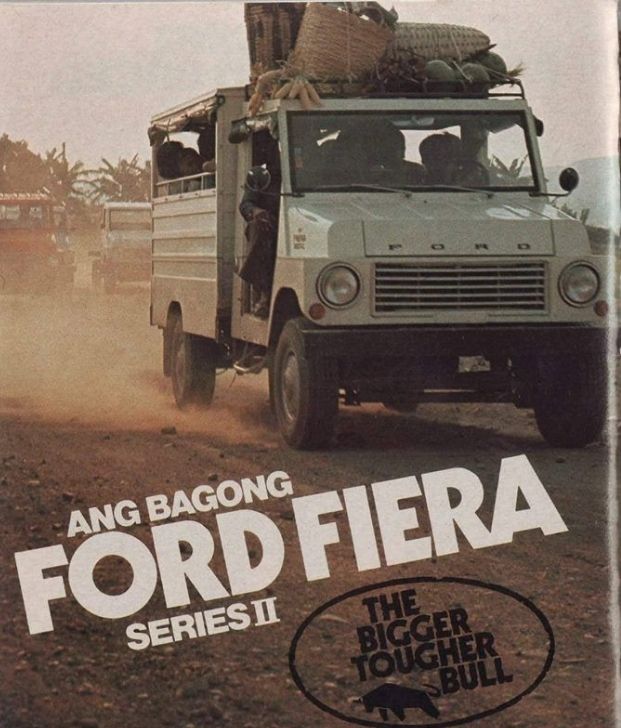 This poster for the Fiera II perfectly encapsulates what this car is meant to do
So, do you miss the Ford Fiera? Well, we're sure that some of you carburetor/simple car purists would want it back, don't you? What about a modernized version with air-conditioning, would you fancy that? 
For more nostalgic articles like this, keep it here on Philkotse.com. 
Know more about Ford

Car enthusiasts in the Philippines can enjoy Ford cars, performance vehicles, SUVs, pickup trucks. Ford provides a wide range of car choices. Some of the best-selling cars offered by Ford Group Philippines are the Ford EcoSport, Ford Everest, Ford Expedition, Ford Explorer, Ford Mustang, Ford Ranger, Ford Ranger Raptor, Ford Transit, and Ford F-150. Check out Philkotse.com's latest Ford price list, as well as the available promos, and the latest news, reviews, updated specs, and other information.

Cesar G.B. Miguel
Author