To aid our buyers looking for an affordable yet comfortable and durable vehicle, here's a list of the best 2nd-hand AUVs available in the Philippines.
AUVs or Asian utility vehicles were borne out of an era that needed affordable and yet, relatively robust vehicles. Vehicles that could transport both people and cargo reliably whether it be on paved roads as well as rough unpaved roads.
As we all know by now, the AUV far exceeded that time. Even as more and more roads become paved and automotive manufacturing has become more advanced especially in the mid-2000s, the AUV became a cushier vehicle fit for comfort and suitable as a family van in the Philippines.
As such, these became the bread and butter for many major car manufacturers especially here in the Philippines.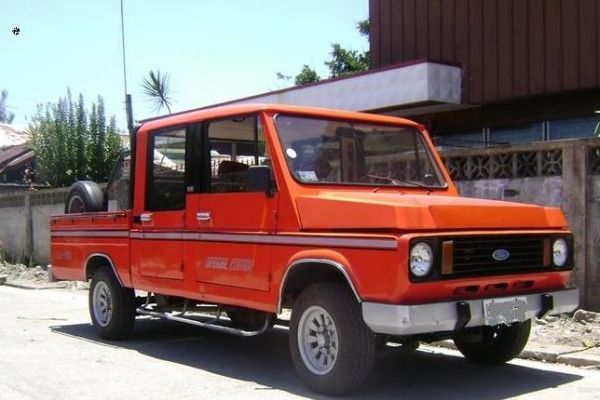 One of the earlier AUVs here in the Philippines is the Ford Fiera
Couple to that is the fact that the AUV was the perfect ride for our growing country and YOUR growing family. It had space, they weren't as expensive as SUVs for sale, and of course, they were practically indestructible.
So, why did car manufacturers discontinue the well-loved, best-selling AUVs?
As time went on, most governments all around the world became more and more conscious about emissions standards. And like you, our readers might already know, most of these AUVs ran on diesel engines that changed little from each AUV model's respective first generations. In short, these diesel AUVs simply didn't catch up to the Euro standards.
Another reason is that some manufacturers like Toyota simply had developed a better platform that could fulfill the role of an AUV; the IMV.
Regardless, 2nd-hand AUVs are still in demand in the Philippines today mainly due to the reasons stated above.
So, to guide prospective buyers, here is our list of best AUVs in the Philippines that you can still buy in the second-hand car market.
1. Mitsubishi Adventure - A traditional AUVs in the Philippines
Known as the Mitsubishi Freeca in other parts of the world, the Mitsubishi Adventure is a common sight on Philippine roads even after its discontinuation in December 2017. Its production run was ended due to having an outdated Euro 2 compliant engine and several safety issues.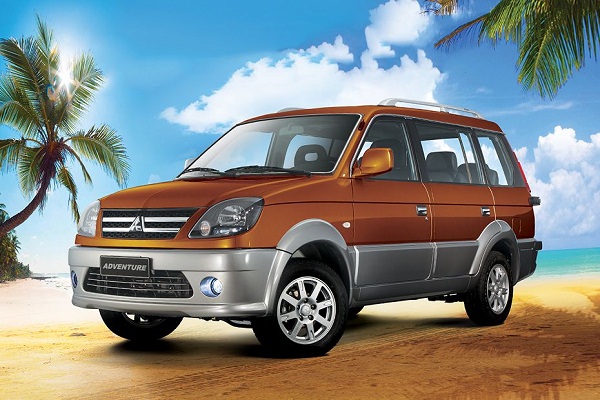 It ain't got much in terms of flair, but its a pretty decent looking vehicle especially if you give it a roof rack
Today, the Mitsubishi Adventure is still used as a UV Express in several parts of the country especially in Metro Manila. It's most certainly more comfortable and arguably safer than jeepneys, and furthermore, it's certainly robust as a vehicle as well.
 Under the hood of the Philippine spec Mitsubishi Adventure is a very economical 2.5-liter 4D56 SOHC inline-4 diesel engine which made 75 horsepower and 149 Nm of torque. The Adventure has a 5-speed manual transmission and power is sent to the rear wheels. While it wasn't that fast, the amount of torque it made was just enough for the size of the Adventure.
Back when it was still being sold, the Adventure came in five variants which were all diesel-powered. The GLX SE, GLS Sport, and the SuperSport.
On most variants, the Adventure came with an audio system capable of playing CD and radio as well as MP3. On the top variant, Mitsubishi Philippines gave the Adventure a 6.2-inch touch screen LCD which has Bluetooth connectivity, navigation, and DVD playback.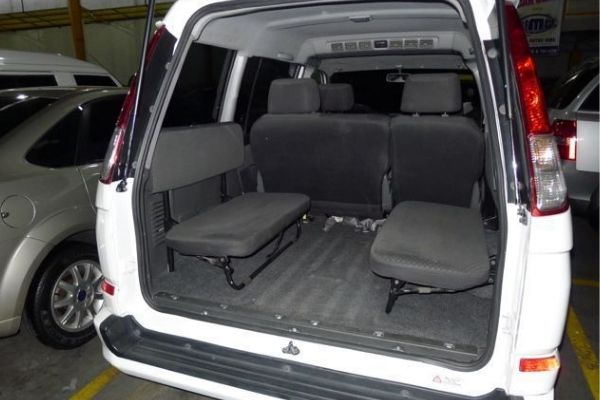 In some cases, the Mitsubishi Adventure can fit in a whopping 8 people including the driver
>>> You might like to read: Mitsubishi Adventure: An adventure for all seasons
2. Toyota Revo: Hilux-sibling AUV in the Philippines
Another famous AUV that's still commonly seen on Philippine roads either as a UV Express or a family vehicle is the Toyota Kijang.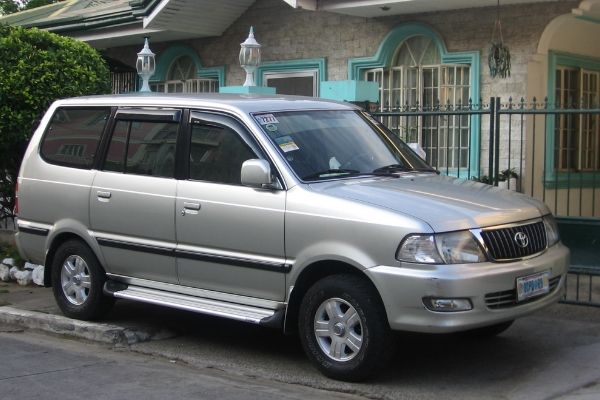 Its roots can be traced back to the iconic Tamaraw but the boxy shape is gone
Better known locally as the Toyota Revo, its roots can technically be traced back to the Toyota Tamaraw (1977-2005).
It gained popularity here in the Philippines due to its affordability, its really tough and capable suspension, and its high seating capacity. This made the Revo ideal of places with sub-standard roads and even in areas where the roads aren't cemented at all.
Due to the high seating capacity, the Revo excels at functioning not only as a family vehicle, but many UV Operators also favor it.
>>> Related: TOYOTA REVO 2017 FOR SALE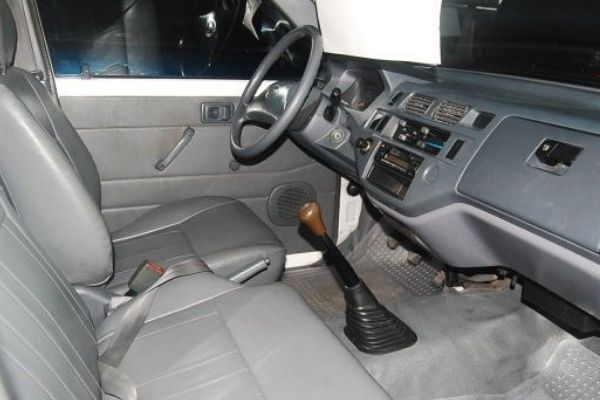 The Revo's interior features a lot of hard plastics. A tad simple, but really durable
This is because the Revo is actually based on the platform from the Hilux of the same era. There were two engine choices, a 2.4-liter diesel engine, and 1.8-liter gasoline. Both were inline-4's and both were really easy to repair and cheap to operate.
For 2000-2002 (F80/F81) versions, the Revo received a lot of change. For one thing, it gained two new engines; a 2.0-liter single overhead cam EFI gasoline engine and a 2.4-liter OHC diesel engine.
After the F80/F81 models came the F82 Revo variants which were sold from 2003 to 2005. This Revo model year had received numerous exterior styling updates but no changes were made to its engine, powertrain, and chassis.
While it sold really well, the Toyota Revo was discontinued in 2005. It was replaced by the numerous models under Toyota's IMV project and the Toyota Avanza. If you fancy one of these iconic cars, take a look at Philkotse's listings of Toyota Revo 2018 right here. 
>>> Visit our cars for sale section to broaden your choice
3. Isuzu Hilander/Crosswind: A modern AUV
Known as the Isuzu Panther in Indonesia and as the Hi-Lander and later the Crosswind here in the Philippines, this model was made to carry a lot of passengers all the while being robust enough to meet the conditions in the Philipines, Indonesia, India, and Vietnam.
So just like the rest of the AUVs listed here, the Hilander Crosswind gained a reputation for being a very robust vehicle that can do well where ever you put it just like the Isuzu made pick-up truck it was based on.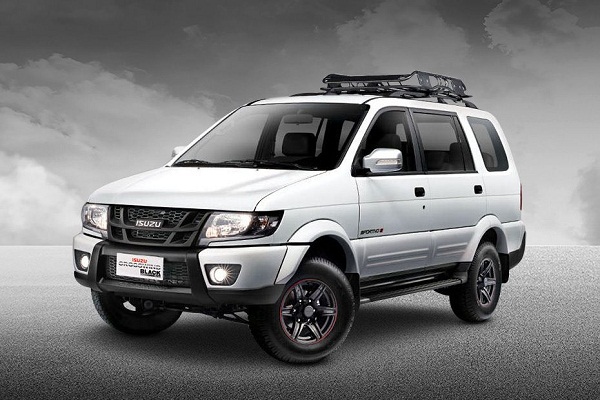 The Isuzu Crosswind is one of the most modern AUVs ever made in terms of styling
For the first-generation Isuzu Crosswind, Isuzu gave it a 2.2-liter 4JA1 inline-4 diesel engine that made 81 horsepower and 170 Nm of torque. Just like the Revo which the Hilander/Crosswind competed with closely, it had a rear-wheel-drive layout and a five-speed manual.
And yes, while the interior from early was a bit simple with fabric seating and even a cassette player, Isuzu made the Crosswind keep up by giving its top of the line variants, the Sportivo, Sportivo X-Max/Sportivo+/Sportivo X (2009-2015) an LCD monitor, and a set of leather seats.
>>> Related: Isuzu Sportivo X 2019 for sale
4. Bonus Round! Toyota Tamaraw FX
While the Toyota Tamaraw is indeed the ancestor of the Toyota Revo, it deserves a spot here on our list due to being so ubiquitous here in the Philippines especially the third-generation model.
Why is this model so famous?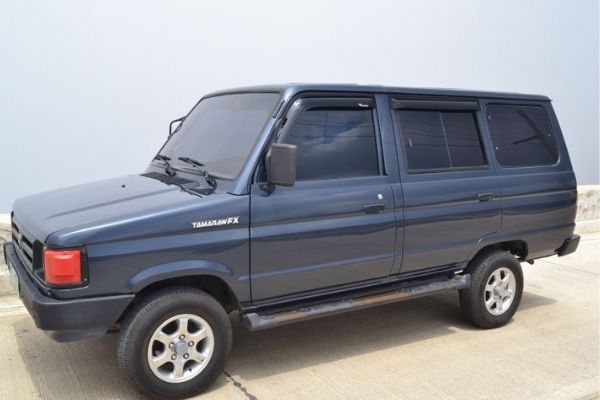 The Tamaraw FX's boxy profile is unmistakable
It's because despite being so barebones, the Toyota Tamaraw, like the AUVs on this list can fit an entire family and it can take a beating. Also, it's pretty easy to repair and parts are still easy to find even after all these years.
3rd-gen Toyota Tamaraw otherwise known as the F40 (1993-2002) only made 87 horsepower with its gasoline engine, and the diesel made around 69 horsepower. All variants had a 5-speed manual and had a rear-wheel-drive layout.
While that kind of power today is minuscule for a diesel engine, surviving Tamaraw FX units plying Philippine roads today can still keep up with a lot of other vehicles on the road.
For more guides like this one, keep reading here on Philkotse.com.


Cesar G.B. Miguel
Author