This is part of Jaguar Land Rover's goal of zero emissions by 2036.
Although it already offers a plug-in hybrid version of the next-generation Defender, Jaguar Land Rover (JLR) wants to move the iconic model away from combustion engines altogether. The company announced that it is developing a prototype hydrogen fuel cell electric vehicle (FCEV) version, with plans to begin testing within the year.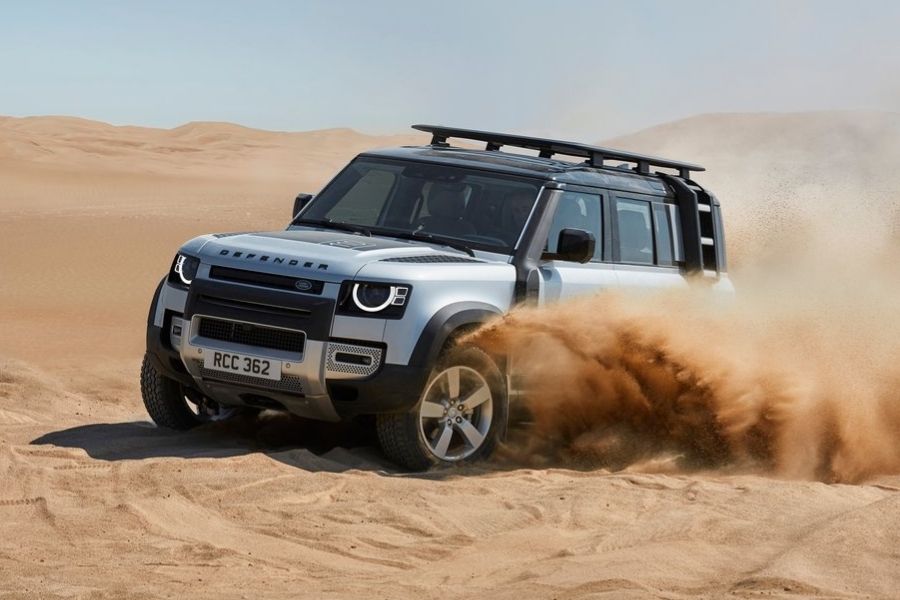 The iconic Defender gets one step closer to leaving combustion engines behind  
The effort is part of JLR's Project Zeus, an advanced engineering undertaking partly funded by the British government's Advanced Propulsion Center. Project Zeus aims to give engineers a better understanding of how hydrogen powertrains can be optimized in terms of range, refueling, towing, and off-road capabilities.

"We know hydrogen has a role to play in the future powertrain mix across the whole transport industry, and alongside battery electric vehicles, it offers another zero tailpipe emission solution for the specific capabilities and requirements of Jaguar Land Rover's world-class lineup of vehicles," said JLR head of hydrogen fuel cells Ralph Clague.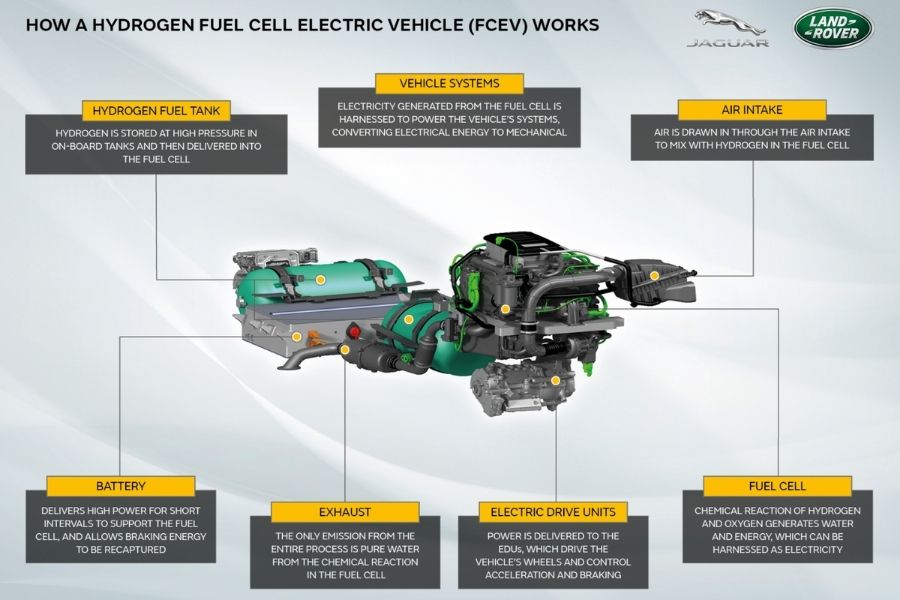 Hydrogen fuel cell electric vehicles will help Jaguar Land Rover achieve zero emissions
FCEVs generate electricity from hydrogen to power an electric motor, with a high energy density and rapid refueling among their key attributes. Low temperatures have a minimal effect on range, making them ideal for models used in environments with temperature extremes.

The number of FCEVs on the road worldwide has nearly doubled since 2018. According to the International Energy Agency, hydrogen refueling stations have increased by almost 20 percent. The Brussels-based Hydrogen Council predicts that there will be at least 10 million FCEVs across the globe by 2030, complemented by 10,000 refueling stations.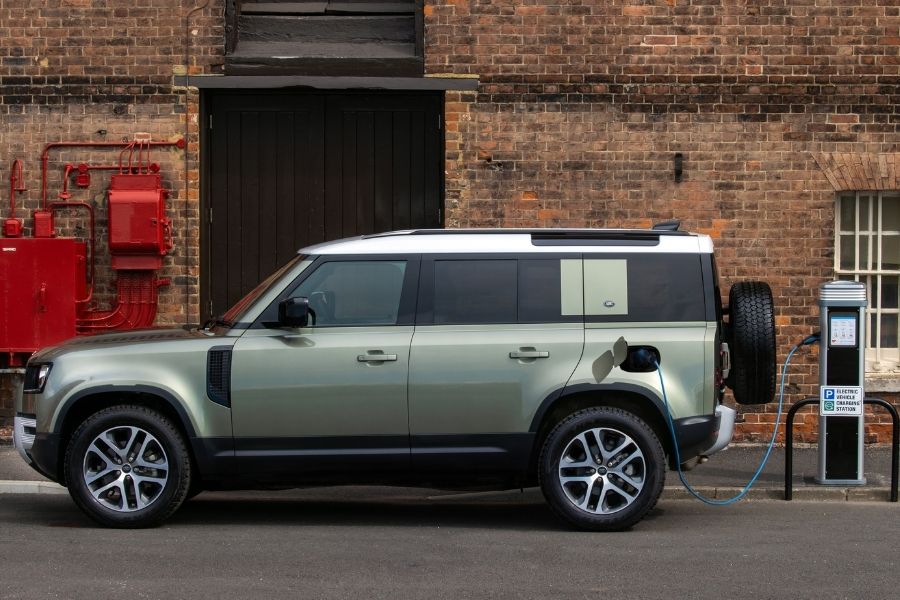 The carmaker currently offers a plug-in hybrid version of the Defender  
JLR has partnered with companies such Delta Motorsport, AVL, Marelli Automotive Systems, and the U.K. Battery Industrialization Center to deliver Project Zeus. The hydrogen Defender prototype will be put through testing by the end of 2021 in the U.K. for parameters such as off-roading ability and fuel consumption.     
In line with the automaker's Reimagine sustainability strategy, JLR is targeting zero tailpipe emissions across its model range by 2036, to be followed by net zero carbon emissions in all of its operations by 2039.
Power your industry knowledge with our updates at Philkotse.com. 
Know more about Land Rover Defender 2021

The Land Rover Defender is an iconic British off-road, four-wheel-drive SUV known worldwide for its overall versatility and unmatched ruggedness. It boasts a muscled physique detailed with gorgeous and sophisticated retro-contemporary designs its new followers and loyal fans will adore. Inside, it is packed with modern features that assure the safety, comfort, and convenience of its passengers. Through concrete roads or mountainous tracks, expect this premium SUV to consistently perform. Locally, it is offered in the following variants: The Land Rover Defender 90 First Edition, the Land Rover Defender 110 First Edition, the Land Rover Defender 110 Urban Pack, the Land Rover Defender 110 Country Pack, the Land Rover Defender 110 Explorer Pack, and the Land Rover Defender 110 Adventure Pack. It is available in satin or metallic finish of Pangea Green, Gondwana Stone, Indus Silver, Tasma Blue, Eiger Grey, Santorini Black, and Fiji White.

Joseph Paolo Estabillo
Author