The hydrogen SUV is promised to be 60% more efficient.
Even though the all-new Hydrogen-electric Hyundai crossover has yet to be officially named, the Korean car maker has given it an early reveal with some photos of the production model. According to latest car news, the crossover will be formally rolled out at the 2018 Consumer Electronics Show in Las Vegas.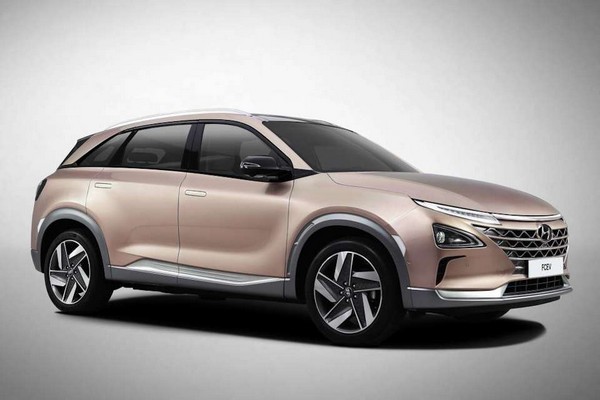 The hydrogen SUV is promised to be 60% more efficient
Prior to this, the concept for this vehicle was already demonstrated last year. Looking at the production model, there are hardly any differences between the previously-shown concept and the actual version. Apart from some subtle changes in the head lamps, the entire exterior seems not to receive any modification. The eye-catching front fascia, the electronic recessed door handles and even the lenses with LED piping inside tail lamps are all retained.
>>> Related post: Hyundai's next-gen hydrogen fuel cell SUV promises 800km range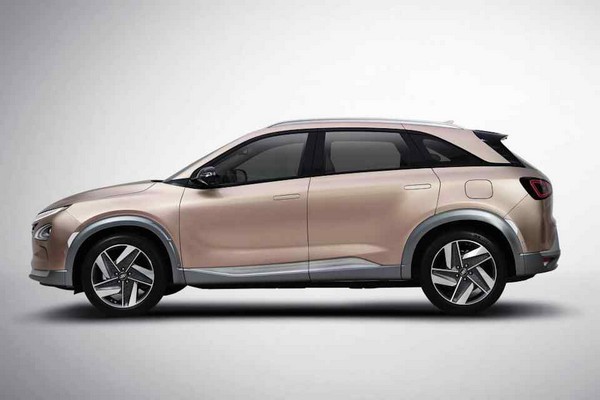 The electronic recessed door handles are still retained on the production model
When it comes to detailed specs, while the powertrain is said to produce 163 PS, the figure for max torque still remains undisclosed. The Hyundai hydrogen-electric crossover is also claimed to reach an impressive range of 80 km per single charge. This is made possible by 3 similar-sized tanks used to contain hydrogen which will work as fuel to power the vehicle. Worthy of note is that the Korean-made electric SUV is announced to be 60% more efficient than other regular counterparts.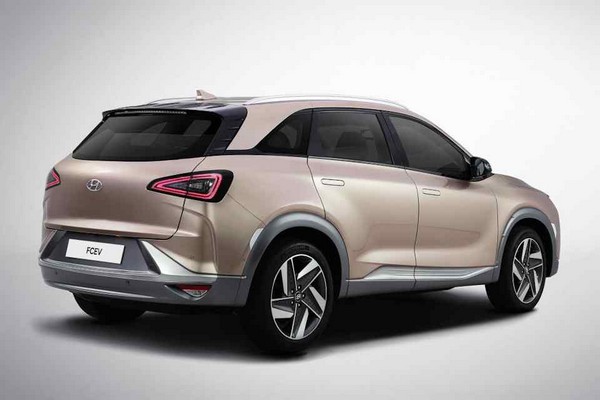 The yet-to-be-named crossover can also be called Hyundai FCEV (short for Fuel Cell Electric Vehicle)
Not only putting efforts in expanding its full-electric car lineup, Hyundai also revealed its plan for mass production of hydrogen crossovers. In addition to the aforementioned yet-to-be-named crossover, the Korean car maker is also reported to be building a hydrogen-electric Sorento.
>>> Latest updates on upcoming Hyundai cars can be found in our Complete guide to the Hyundai Philippines' local lineup

Know more about Hyundai

In the local market, Hyundai Motor Philippines Inc., under the leadership of Lee Dong-Wook now sells Hyundai models locally as of 2022.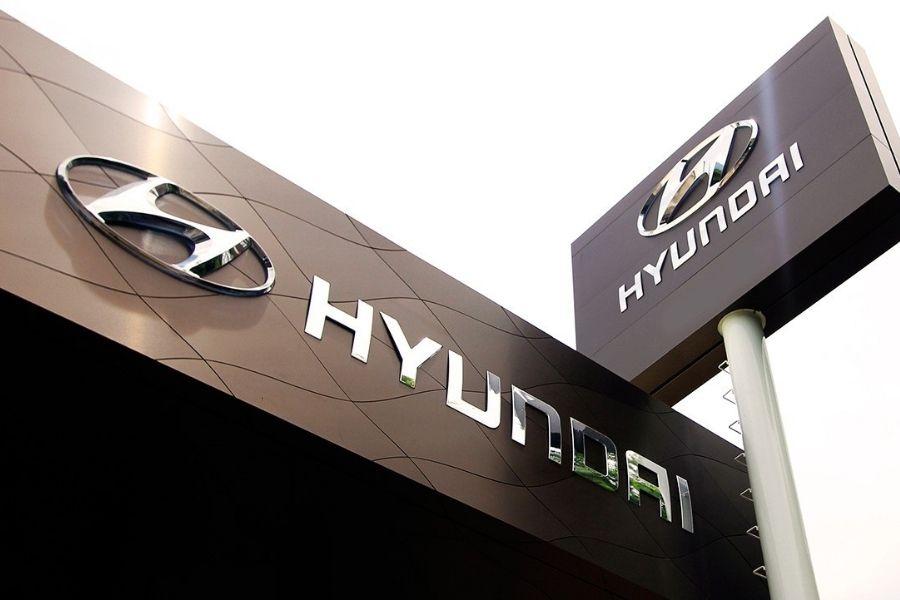 The brand's lineup consists of the new crossovers which includes the Tucson, Santa Fe, and Creta. Under the MPV category, the Korean marque then has the new Staria model. The most affordable model in the local Hyundai lineup is the Creta's GL variant, which is priced at Php 998,000. The most expensive meanwhile is the Santa Fe, which retails at Php 2,420,000.
Of note, Philkotse makes sure to update its Hyundai car price list as needed. It also provides an up-to-date list of car promos for the said brand, as well as a list of Hyundai dealerships around the country.
Recent posts