Isuzu and Honda will be working together to make hydrogen-powered trucks. Keep reading for more!
After a decade or so, Honda and Isuzu are set to partner up once again, and this time, these two are planning to research and develop hydrogen-powered heavy-duty trucks. This is in contrast to their previous partnership where they build several passenger models like the on-sale Honda Passport and the Isuzu Oasis minivan.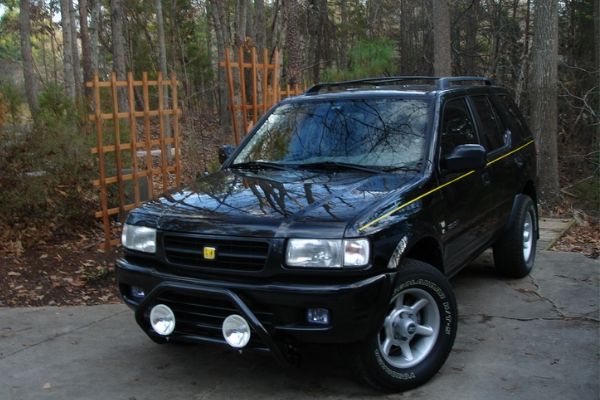 Honda and Isuzu's last partnership gave the world the brilliant Honda Passport
How this partnership will work out
Honda
Currently, Honda has one of the most advanced hydrogen fuel cell drive systems in the world which currently being used on the Honda Clarity FCV, a mid-size luxury 4-door sedan. According to Honda, the Clarity FCV's hydrogen fuel cell engine is equivalent to a V6 engine.
The hydrogen engine works by harnessing the energy generated by forcibly mixing hydrogen and oxygen. Hence, the only byproducts are water and a bit of heat. Also, filling up a hydrogen-powered car is much like fueling up a normal car so there's no wait time.
The only difference is, the hydrogen fuel tank is pressurized up to 10,000 psi and the actual forward propelling itself is done by electric motors. So yes, a hydrogen-powered car has all the advantages of an electric vehicle without the long charging wait times.
>>> Related: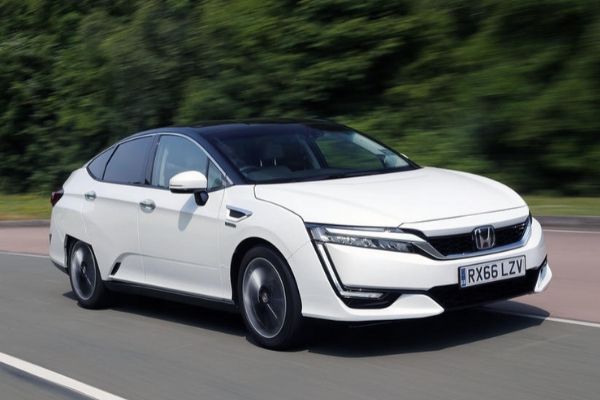 Aside from the brilliant powertrain, the Honda Clarity FCV is a sleek and attractive looking vehicle
Isuzu
Isuzu has been diesel specialists ever since they've been making trucks. As such, we can safely say that they are experts in engineering light, medium, heavy commercial vehicles.
>>> Related: Complete guide to the Isuzu Philippines' local lineup
A crucial partnership
If you've been an avid car newsreader, then you'll know that more and more companies are seeking to make cleaner, environmentally friendlier vehicles. This means, ditching the diesel engine and exchanging it for hybridization, pure electric power, and hydrogen power.
Doing that, however, will use up a lot of a company's resources. To address this, partnerships like this one are established to share the load.
Honda and Isuzu are also seeking to make hydrogen-powered commercial vehicles available as soon as possible. In turn, we cannot wait to see what they'll be coming up with.
For more automotive news, keep reading here on Philkotse.com.

Know more about Honda

Honda Cars Philippines, Inc. (HCPI) has a total of 10 passenger cars with no commercial vehicle offerings for the local market.
Starting at Php 658,000 the most affordable Honda model in the Philippines is the Honda Brio, while the CR-V is the most expensive model at Php 2,290,000. The current lineup consists of four body types including crossover/SUV, sedan, hatchback, and MPV. Crossover/SUV includes Honda CR-V and Honda HR-V. As for the sedan models, HCPI offers the Honda City and Honda Civic. Moving to hatchbacks, there's the Honda Brio and Honda City Hatchback. Last but not the least is the Honda BR-V is classed as an MPV.
At Philkotse.com, we provide you with the most up-to-date Honda Cars Philippines price list, along with promotions from all dealers, the best monthly installment program, prepaid, and cash discount on the Philippine market.
For more information about the Honda Cars Philippines price list 2023, we listed down the details below.

Cesar G.B. Miguel
Author
Recent posts