Are you ready for the next-gen smart cars produced and introduced by Daimler and Geely Partnership?
With brisk business selling plug-in hybrid electric vehicles (PHEVs) and electric vehicles (EVs) as the next generation of cars after the combustion engine, car companies like Daimler AG are entering a joint venture with Zhejiang Geely Holding Group that aims to engineer and rebuild a sub-brand called Smart electric cars in China.
Recently the intention of the Chinese auto industry is to produce zero-carbon cars in the soonest time allowable. With Daimler's help and Geely's resources, there will be results expected sooner than expected.

Signing Ceremony between Daimler and Geely
Collaboration with foreign car makers is not new for Geely and other Chinese car makers. Brands like Volkswagen, BMW, and other car makers are inking deals to produce cars in China.
The Chinese market and other Asian markets are opportunities for more sales. Considering how expensive other car makers sell their PHEV AND EV cars, Daimler and Geely are ready to offer cheaper and just as capable cars to more people.
Another reason for teaming up Daimler and Geely partnership is recovering income from its line up of smart cars. The rehashing and reconceptualization into bigger cars and going electric with Geely's engineering resources to forge a better outcome.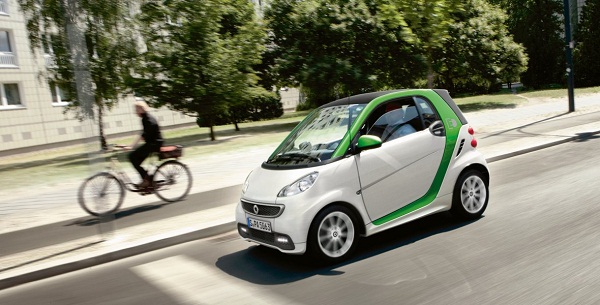 Daimler current smart cars don't receive much success
Daimler which builds luxury cars and Geely one of China's substantial car makers are focusing on hitting a target date of 2022 to start selling smart electric cars. Production of these next-generation cars will be based in China, where breaking ground for a new dedicated factory is planned for it.
All the logistics for production and manufacture should be ironed out soon though. The move by Daimler and Geely to make "SMART" brand electric cars is timely and significant for both car makers.
If there are any questions about how the cars will look like? All the stylings and design language will be derived from the designers who are responsible for the Mercedes Benz luxury cars which is an assurance all cars will have excellent and distinct looks.
That will not be enough, because Geely will do the engineering to produce the platform and the components that go into the car.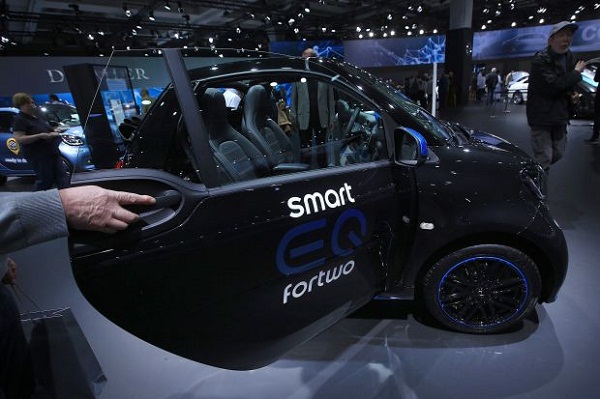 Smart Fortwo cars
Key points of the joint ventures strategy are to combine the best standards of the industry to develop both small and larger electric vehicles for worldwide distribution. The best safety and overall quality when it comes to their manufacturing, for both global and Chinese markets.
A close working relationship for all "R and D" with collaboration on all new key technologies to drive the brand's standards higher! Mercedes-Benz will work on a compact electric vehicle at a Humbach plant, while Daimler and Geely develop new Smart models in the Chinese factory.
All these activities will be simultaneous till the 2020 to 2022 roll-out of models from this partnership.
Another aspect of this deal is the interest in developing self-driving electric cars for the Chinese market. Recent test beds by Google and Uber to get their own self-propelled electric car is one of the reasons to partner with Daimler.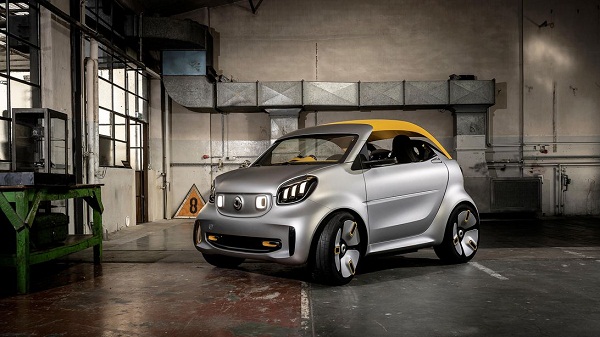 50-50 joint venture to develop smart brand
Both companies will benefit from having their own smart and self-driving cars to compete against Google and Uber as a third alternative. German car maker BMW has also announced that plans to create a sub-line of small electric cars in a similar agreement too. 
Whatever everyone says about the deal with Daimler and Geely to make "SMART" brand electric cars there will be great changes in Asia as a whole. China is the staging ground for a forthcoming smart electric car production that will compete with more expensive American and European brands.
>>>  Click here to catch more updates in the auto industry. 


Norjan Ismail Abbas
Author