Efficiency and excitement go hand-in-hand for the Japanese carmaker.
The Germans can lay claim to having started the automobile, but they play second-fiddle to a Japanese carmaker. That company would be Toyota, currently the world's largest auto manufacturer in terms of 2020 sales.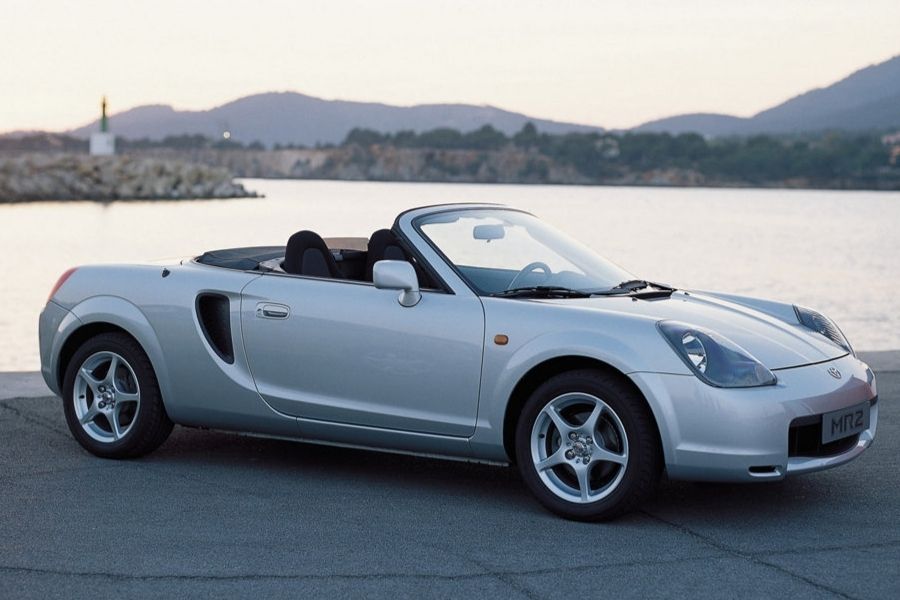 The MR2 sports car was one of Toyota's monuments to performance
Its best-selling nameplate continues to be the Corolla, now with a crossover added to the range. Trucks and SUVs have also been cornerstones for the auto giant, as well as luxury-oriented models under its Lexus brand. But would Toyota come to mind when it comes to cars that make your heart race?
In a word, yes. Toyota is no stranger to making performance-oriented models, and it has quite a history of doing so. The rare 2000GT kicked off the carmaker's sportier side in the late 60s, and it forever changed how the world saw Japan in the automotive arena. This paved the way for other adrenalin-pumping machines such as the Celica, Supra, MR2, and the 86 which was inspired by the previous AE86.
>>> Related: A complete guide to Toyota Corolla Cross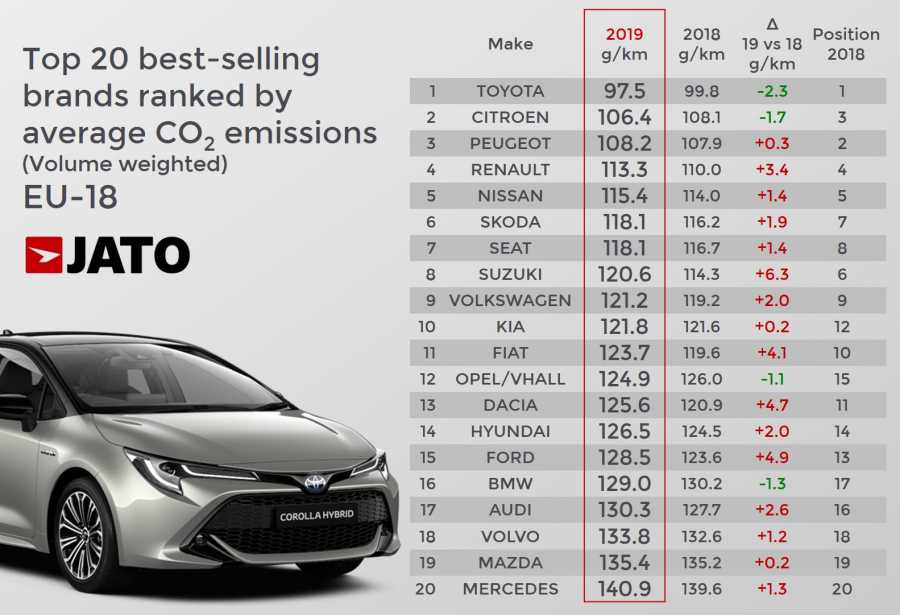 Toyota sits on top of Europe's car brands in terms of compliance with emissions standards 
With the global automotive industry's shift towards electrification, it would be tempting to say that Toyota's efforts at making exciting cars are numbered. Surprisingly, this hasn't been the case so far. While the automaker has been notorious for shying away from full electric vehicles (EVs), its selection of hybrids has been instrumental in reducing the level of emissions from its cars, starting with the Prius.  
Data from automotive industry analyst JATO Dynamics show that Toyota has been steadily bringing down the average CO2 emissions from its models in Europe, a trend observed since 2015. From 11 percent in 2011, EVs now comprise 63 percent of total Toyota vehicles on European roads as of the first half of 2020. Out of 20 best-selling brands in the Old Continent, the carmaker earned the top spot with the lowest average CO2 emissions at 97 grams per kilometer (g/km), just 2 g/km short of the 95 g/km average demanded by current Euro 6 standards of new passenger cars by 2021.
>>> Related: Japan could bid sayonara to combustion vehicles before 2040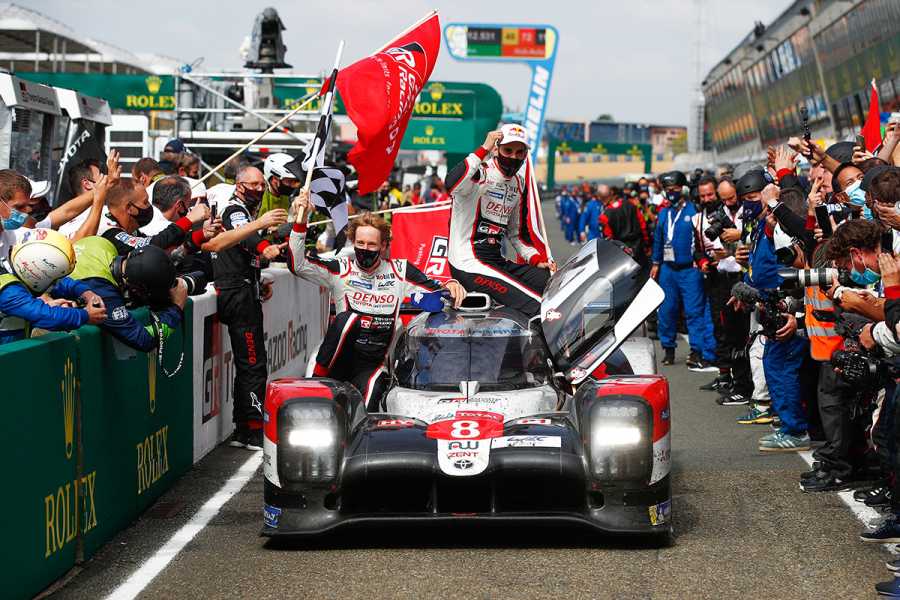 Hybrid technology carried Toyota to its third straight Le Mans win in 2020
Moreover, Toyota proves that saving the planet doesn't have to be boring. It launched the GR (Gazoo Racing) line in 2017, banking on its motorsports legacy to spawn sportier editions of its standard models, including the Prius GR Sport. The carmaker went on to win the 24 Hours of Le Mans from 2018 to 2020 aboard the TS050 Hybrid LMP1 race car.
While Toyota is finally pushing forward with electric vehicles, models such as the GR Yaris, the IS 500 F Sport Performance, and the upcoming second-generation 86 are proof that it has no plans to take the thrill out of driving yet. An electric future might be inevitable, but Toyota wants to show that excitement is still possible while striving for efficiency.
Find more automotive stories at Philkotse.com.

Joseph Paolo Estabillo
Author