Toyota's boss is thoroughly pleased with Toyota's motorsport win last weekend.    
Japanese automaker Toyota proves that it's a force to reckon with in its own right as far as motorsports is concerned, as it marked victories on both endurance competition and rally racing over the weekend.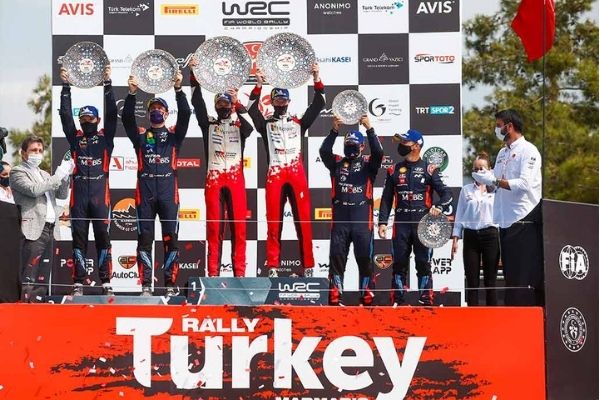 Toyota fans the world over have back-to-back reasons to celebrate
At the 88th 24 Hours of Le Mans endurance race held at the Circuit de la Sarthe in France, Toyota Gazoo Racing sailed towards its third consecutive overall victory following wins in 2018 and 2019. The three-peat was achieved using the TS050 Hybrid LMP1 race car, two of which were fielded by Toyota for the competition.
Car #8, driven by Sebastien Buemi of Switzerland, Brendon Hartley of New Zealand, and Kazuki Nakajima of Japan encountered initial troubles with a tire puncture and a debris-damaged brake duct, costing them two pit stops before bouncing back to second place.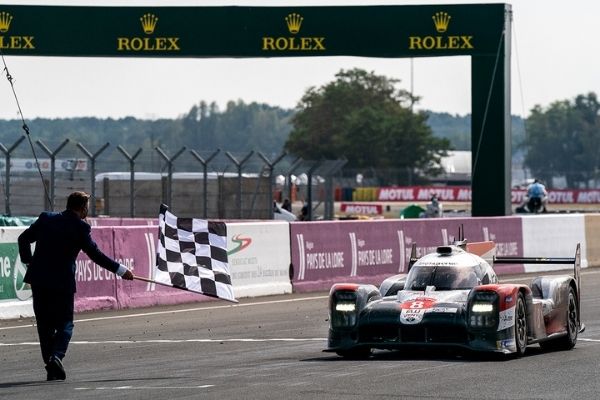 TS050 #8 won the 88th 24 Hours of Le Mans with a six-lap lead over the competition
Car #7, helmed by Englishman Mike Conway, Japanese Kamui Kobayashi, and Argentine Jose Maria Lopez took pole position and had been at the lead with a one-lap advantage.
However, Kamui was driving the car when a damaged exhaust manifold forced it into the garage just before 3 a.m. It only took less than half an hour to replace, but by then, Kamui had dropped to fourth place, leaving #8 with a clear five-lap lead over Rebellion Racing all the way until the race's conclusion.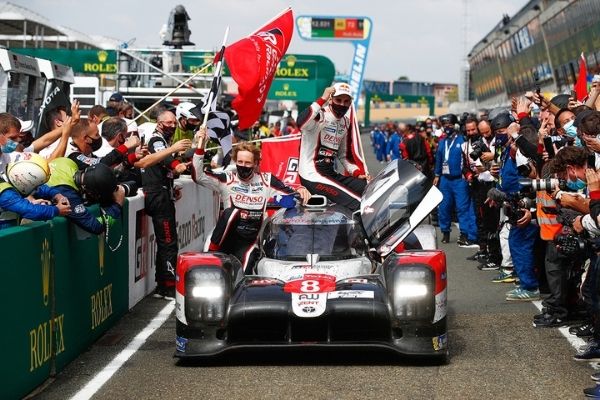 The victory wraps up three consecutive Le Mans wins for both the car and Toyota Gazoo Racing
With only the 8 Hours of Bahrain in November left to complete the 2019-20 edition of the Federation Internationale de l'Automobile (FIA)'s World Endurance Championship, Toyota Gazoo Racing has already earned its third Teams' World Champion crown. The Le Mans win is also the swan song for the TS050, a 986-hp machine that currently holds the race lap record at La Sarthe since it made its debut there in 2016.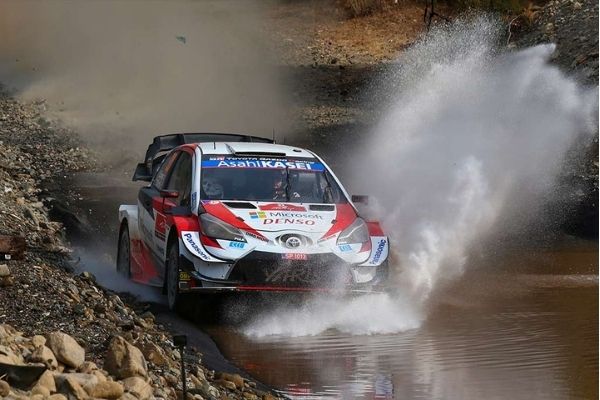 Welsh driver Elfyn Evans drives the Yaris WRC to victory at the 2020 Rally Turkey
Meanwhile, Toyota's second race win came at the final day of the Rally Turkey, part of the World Rally Championship (WRC) also sanctioned by the FIA. Welsh driver Elfyn Evans of Toyota Gazoo Racing World Rally Team took control of a Toyota Yaris WRC to mount a fourth-to-first position upset in the 2020 season's longest stage.
Evans set the fastest time at the 38.15-km. Cetibeli stage with a 46.9-second lead. Accompanied by British co-driver Scott Martin, Evans completed the remaining stages to finish at the top of the driver's championship rankings.      
Toyota president Akio Toyoda was pleased with both wins, despite his regrets at not being able to personally celebrate with the winners. But for him, the recent victories are no reason to rest on the company's laurels. "We, Toyota, were able to be the WRC winner and to win (a) third straight victory at Le Mans, but I deeply feel that we are still on the way to make cars which respond to drivers' requirements and feelings," he said in a statement. "We will keep challenging to make ever-better cars so that our drivers can feel comfortable and confident to drive toward the goal."
Take the lead with the latest automotive updates at Philkotse.com.
Know more about Toyota

<p>Toyota leads the local automobile industry, distributed by Toyota Motor Philippines. It has a staggering total of 73 dealerships all over the country. It has 27 dealerships in Luzon, 15 in the Visayas, 11 in Mindanao, and 20 in Metro Manila, including Lexus Manila, Inc. for its service centers and sales distribution. TMP has the most extensive car lineup in the country, with its current range consisting of 20 vehicles in total. See the latest price list of Toyota vehicles in the Philippines here.</p>

Joseph Paolo Estabillo
Author