Intelligent, efficient, and safe – Toyota's newest crossover ticks the right boxes.   
Toyota's latest iteration of the Corolla series isn't another sedan, hatchback, or station wagon. The Toyota Corolla Cross might seem superfluous in the bigger scheme of things, especially with the continued presence of the RAV4 in Toyota's local lineup, but this subcompact crossover has a lot more going for it than just riding on the renowned Corolla nameplate.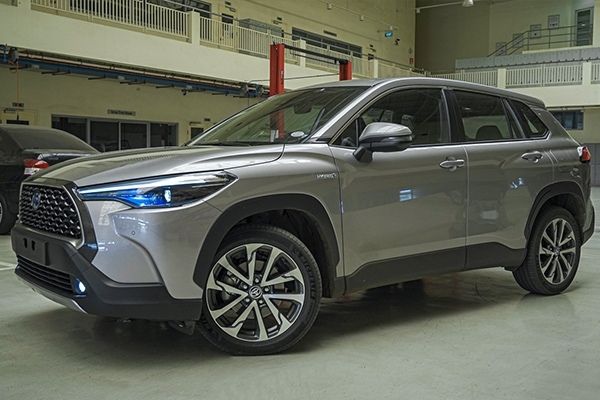 Toyota is marketing this crossover as more than just a Corolla on stilts
If you're looking for a vehicle that's both smart and efficient while offering loads of practicality, it shouldn't be surprising to find the Corolla Cross at the top of your list. Here are five reasons why it deserves your consideration.
1. It's got a hybrid powertrain
The top-spec Corolla Cross utilizes hybrid technology for propulsion, combining the proven 1.8L VVT-i gasoline engine with an electric motor for a combined output of 120 hp. It's not going to set the pavement on fire, but the main draw of this setup is fuel efficiency, which translates into squeezing out more kilometers per liter and spending less time at the pumps.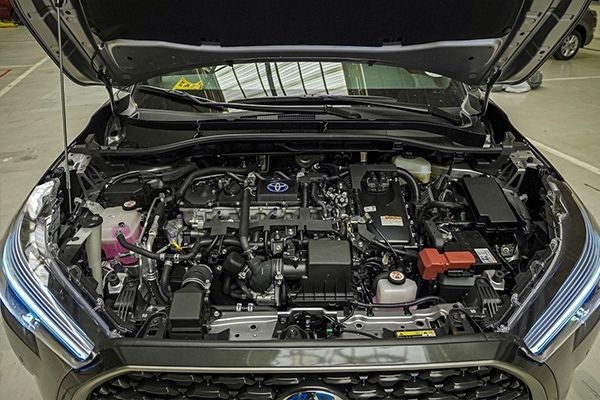 The top-spec variant boasts hybrid power which is rare in its class
Reducing fuel consumption also cuts down on emissions, making the air cleaner with every journey. The lighter body is made possible by the Toyota New Global Architecture (TNGA) platform shared with the Corolla and RAV4, contributing to even more savings while providing a performance-oriented yet comfortable ride.
2. It uses a CVT
Its quirks notwithstanding, a continuously variable transmission or CVT is generally regarded as the most ideal for fuel-saving applications. This kind of gearbox also provides smooth acceleration in frequent stop-and-go traffic, making it less stressful for drivers to operate even in city driving. And since a CVT isn't tied down by a fixed number of forward gears, it has the flexibility to choose the most suitable gear ratio that can match the engine speed at any given moment.  
3. Bi-LED headlamps light the way
Standard halogen headlamps are steadily giving way to LEDs, which provide higher levels of illumination while using up less power, since the alternator doesn't have to work as hard. LEDs also last longer, which lessens the amount of waste you'll generate throughout the vehicle's lifetime. And since they come stock on the Corolla Cross, there's no need to fork out cash for dicey aftermarket modifications.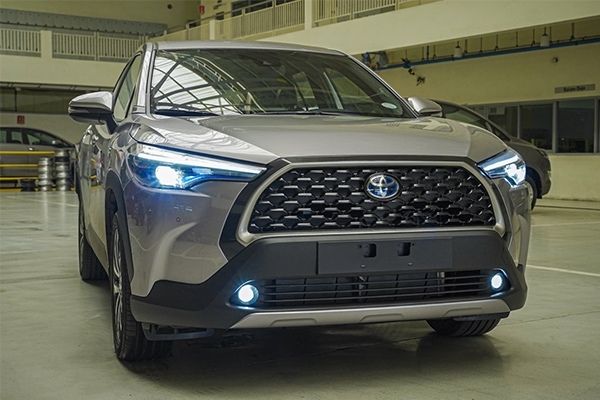 Say goodbye to those tacky (and dangerous) aftermarket LED installations
Toyota's luxury brand Lexus showed the first example of LED technology for automotive lighting, and the Corolla Cross is the latest to benefit from this application.
>>> Related: All-new Toyota Corolla Cross PH debut: Full specs, Pricing revealed
4. Connectivity however you want it
The centerpiece of the dashboard on the Corolla Cross is an 8-inch touchscreen head unit, offering a slew of default connectivity options such as Bluetooth, USB, Apple CarPlay, Android Auto, and Smart Device Link. These make it easier to stream multimedia content, information, and navigation on the go.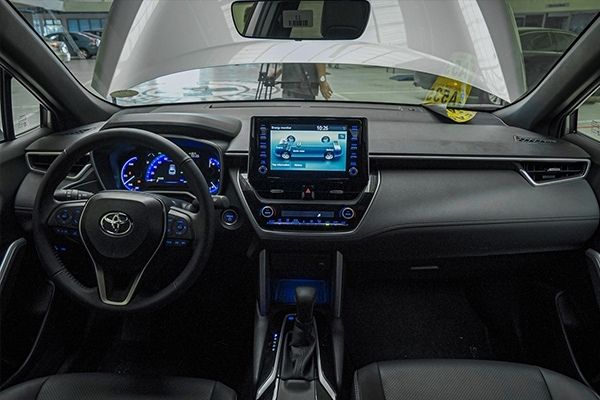 You'll never lack for connectivity options no matter what smartphone you use
The audio system also features intelligent voice command so that you can make adjustments without having to take your hands off the wheel and your eyes away from the road. 
5. Toyota Safety Sense has your back (and front)
What makes a smart and sophisticated vehicle even more desirable, especially for young families? A host of safety features, which the Corolla Cross is more than capable of delivering.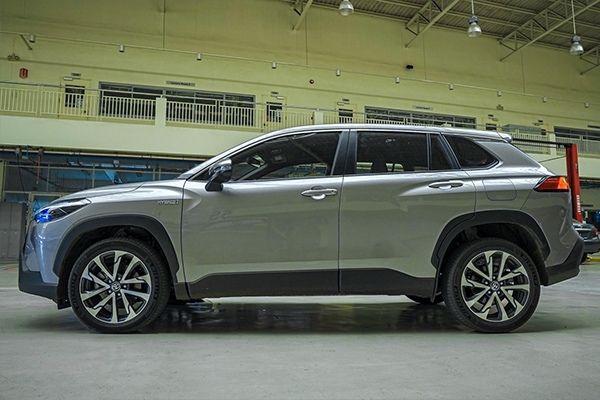 Built-in Toyota Safety Sense helps you preserve that pristine exterior, among other things
The standard anti-lock brakes, seven airbags, traction/stability control, and hill start assist are reinforced by Toyota Safety Sense, bringing an array of driver-assist technologies such as Pre-Collision System, Automatic High Beam, Lane Tracing Assist, Lane Departure Alert, and Adaptive Cruise Control.
A rear camera paired with sensors all around the vehicle provide you with eyes and ears on your blind spots. All these ensure that everyone on board is protected, no matter the journey.
Learn more about the Toyota Corolla Cross by visiting Toyota Motor Philippines' official website.
Know more about Toyota Corolla Cross 2021

The local crossover segment is getting even more exciting as Toyota Motor Philippines launched the all-new Corolla Cross. It is a five-seater crossover that's available in two variants with a starting price of Php 1,285,000 for the gasoline-powered Corolla Cross while the Hybrid version is priced at Php 1,650,000. Designed as the stylish urban vehicle, the Corolla Cross combines Toyota's signature "QDR" (quality, durability, and reliability) with style and functionality. Its hybrid electric variant further realizes Toyota's vision of sustainable mobility and makes self-charging hybrid technology more accessible to Filipinos. The Toyota Corolla Cross was initially launched in Thailand and shared the same Toyota New Global Architecture (TNGA) platform with the 12th generation Toyota Corolla Altis. The new crossover is the same as the sedan it is based on that is available with a hybrid power plant.

Joseph Paolo Estabillo
Author