Team Philippines to go up against e-racers from Malaysia, Singapore, and Thailand.
On October 25, Sunday at 7 p.m., the GR Supra GT Cup Asia regional finals will commence. In the said event, Team Philippines, which is composed of Terence Lallave, Jose Altoveros, and Lance Padilla, will be competing against 12 other racers who were their country's GR Supra GT Cup Asia National leg winners. These include talented e-racers from Malaysia, Singapore, and Thailand.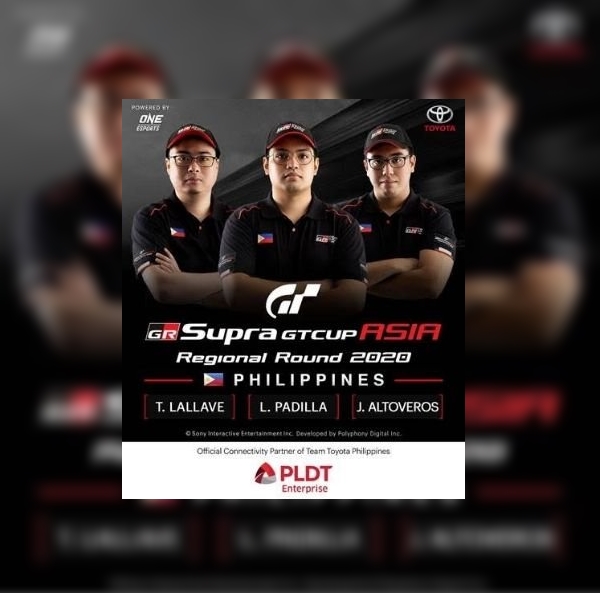 The GR Supra GT Cup Asia Philippine Team
>>> Related: Meet Team Philippines bound to compete in GR Supra GT Cup Asia
The said e-motorsport event will be held in several virtual racetracks rendered in Gran Turismo Sport, perfectly mirroring their real-life equivalents. These include the Fuji Speedway, Tokyo Expressway East Outer Loop, and Nurburgring Nordschleife.
As for the Philippine Team, their journey began at the GR Supra GT Cup Asia Philippine leg, which was Toyota Motor Philippines' first e-Motorsport event. Hundreds participated in the said event, and only three came out victorious.
To prepare for the GR Supra GT Asia regional finals, TMP partnered up with Tuason Racing to provide the necessary training and equipment for Team Philippines. The said organization also provided the team with ways to develop their racing strategies. TMP also partnered with PLDT Enterprise for the internet connectivity necessary for Team Philippines to compete during the regional finals.
>>> Related: 2021 Toyota Supra: Expectations and what we know so far
With regards to the Team's journey, Elijah Marcial, TMP's Vice President for Marketing Services says that:
"We have followed Team Philippines' journey right from our local qualifying and final rounds and we have seen their determination and indomitable spirit. I am confident Terence, Lance, and Jose will not let us down at the regional finals, and they will give their best for the Philippines."
If you want to support Team Philippines during the event's live-stream, you can send messages with the hashtags #GRSupraGTCupAsia and #TeamPhilippines. You can watch the GR Supra GT Cup Asia regional finals at the One Esports website, or via TMP's official Facebook page.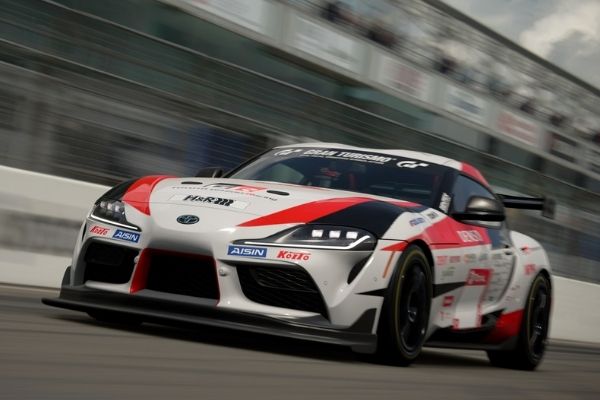 Catch the e-race live on October 25, 2020 at 7 p.m.
For more automotive news, the latest car reviews, and car maintenance tips, keep reading here on Philkotse.com.
Know more about Toyota Supra 2021

<p>After years of waiting, the all-new Toyota Supra has finally arrived. Thanks to Toyota Motor Philippines, this highly anticipated sports car is brought to the Philippine market. In terms of sports cars, the Supra has long been considered as the brand&#39;s ultimate. The current generation Supra has finally been revived with German DNA into its parts. It&#39;s no wonder the overlook of the Toyota GR Supra is very impressive. The aesthetics are also geared towards tuners, modders, and enthusiasts. Its dimensions and chassis are similar to that of the Z4. However, the brand provided twists in terms of styling, design, and everything else in between. The interior of the MkV Supra is absolutely a collaborative effort but with traces of the Toyota brand. The Supra available in the Philippines comes with a 3.0L twin-scroll turbocharged in-line 6-cylinder engine. The fifth-generation Toyota GR Supra has remarkable design elements, including LED headlights with six lenses, a 19-inch forged aluminum, as well as, dual exhaust pipes. It also comes with a list of standard features, such as a heads-up display, touchscreen infotainment setup, multi-information display gauge, and a sound system composed of 12 speakers. The current generation is the 5th generation of Toyota GR Supra. In the Philippines, the prices of the supra depend on the variant color. It is available in eight colors: Matte Storm Gray, Deep Blue Metallic, Ice Gray Metallic, Silver Metallic, Lighting Yellow, Black Metallic, White Metallic, and Prominence Red.</p>

Cesar G.B. Miguel
Author