The Green Hell has yielded some of the fastest vehicles from Deutschland.  
Germans tend to be stereotyped as joyless souls, with a work ethic so competent that it borders on terrifying. Thankfully, that dour reputation doesn't translate into the cars they offer, although there is the irony of machines built with clinical efficiency just to elicit smiles behind the wheel.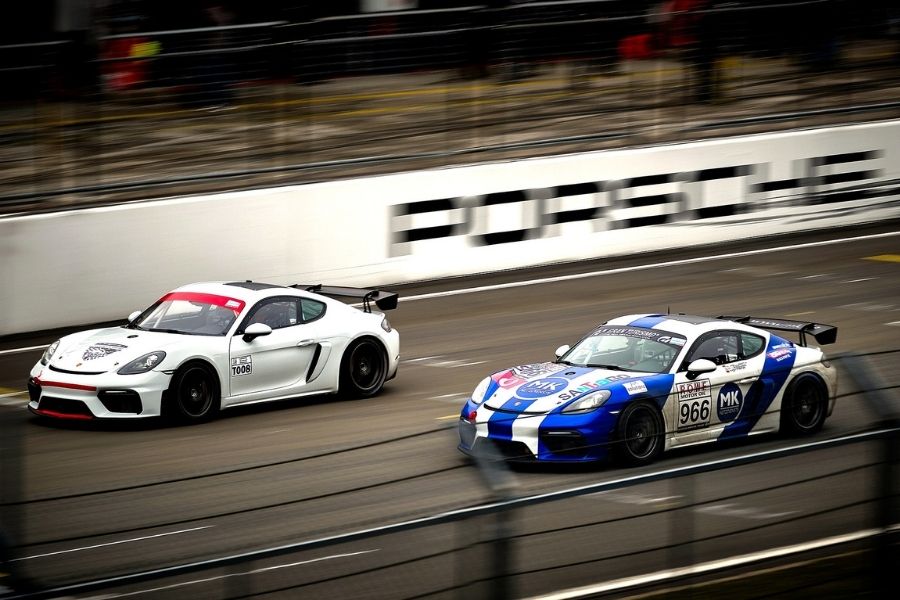 Germans make boring cars, said no one ever 
Nevertheless, very few come close to the prestige and joy of owning a Teutonic car, and one of the bragging rights that automakers like to tout is how their respective models fare on the famed (or infamous, depending on who you ask) Nürburgring Nordschleife (North Loop) track. 

Call it a homecourt advantage, but the 20.83-kilometer circuit's proximity to German manufacturers gives them ample opportunity to build and test machines that attempt to master the course. In at least five categories, Deutschland dominates the roster of machines that have carved out their place in history at the so-called Green Hell – at least until the next record-breaking lap is set. 
Executive cars 
Leading the pack is the Mercedes-Benz AMG GT 63 S 4Matic+, which previously posted a lap time of seven minutes, 30.11 seconds on October 15, 2018 under the helm of Demian Schaffert. That record now sits in third place as Schaffert returned to shave off 2.3 seconds using the same car on November 4, 2020, with the resulting lap time now the current benchmark.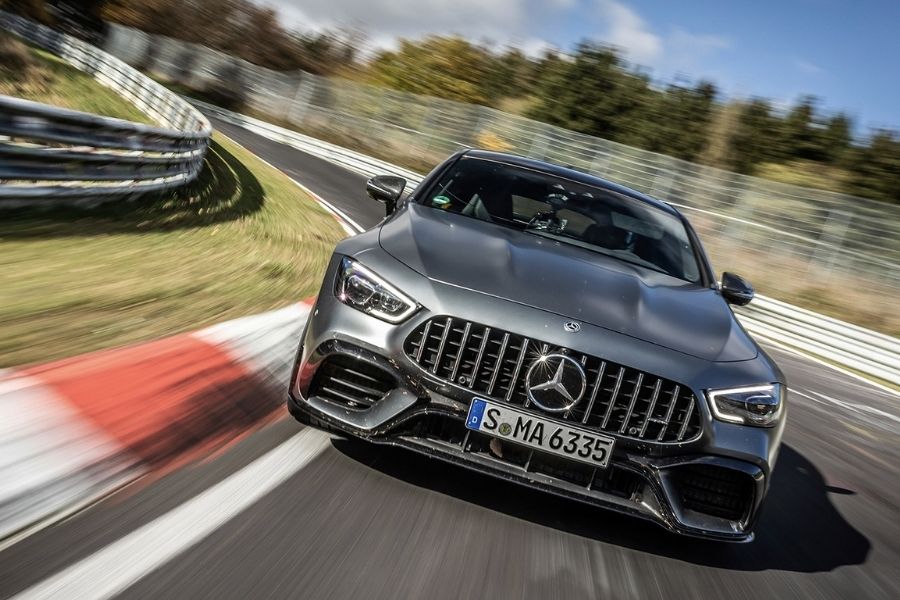 The Mercedes-Benz AMG GT 63 S 4Matic+ is currently the fastest executive car around the course 
In between these two lies the seven minutes 29.81 seconds logged by Lars Kern aboard the Porsche Panamera Turbo S, achieved on July 24, 2020.    
SUVs/Off-roaders/Vans/Pickups
This time, Kern takes top spot with his June 14, 2021 feat ending at 7 minutes 38.92 seconds driving the Porsche Cayenne Performance model. Coming in second is the Audi RS Q8, manned by Frank Stippler to a seven minutes 42.2-second finish back in September 13, 2019.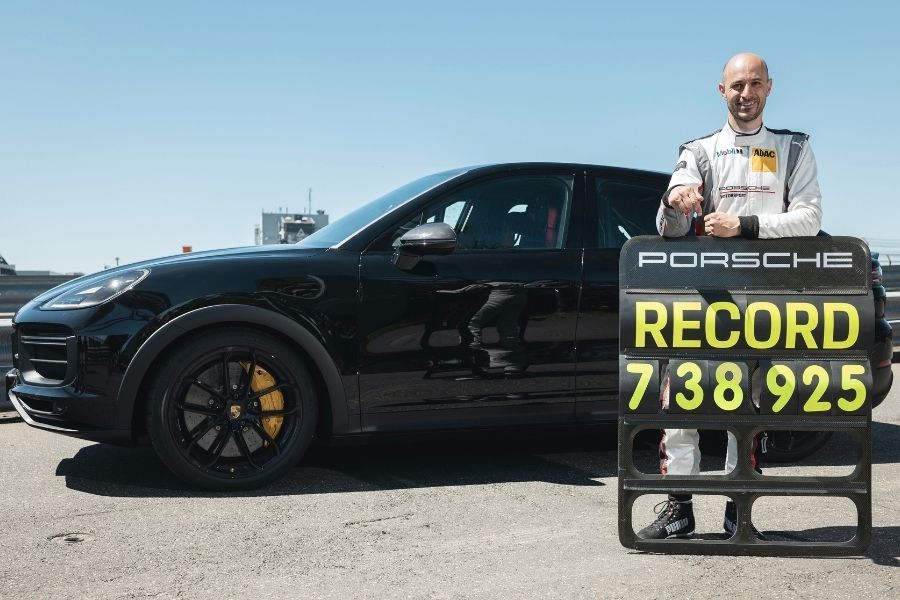 Lars Kern's record aboard the Porsche Cayenne Performance version still stands
The Mercedes-Benz AMG GLS 63 S 4Matic+ holds third place with seven minutes 54.4 seconds under the command of Markus Hofbauer on November 6, 2018.      
Sports cars 
On June 14, 2021, Lars Kern piloted the Porsche 991 GT2 RS to complete the lap in six minutes, 43.3 seconds and dominate the class. The record was formerly held by the Mercedes-Benz AMG GT Black Series, driven by Maro Engel to a 6 minutes 48-second finish on November 4, 2020. Ranking third is Kern's performance aboard the Porsche 911 GT3, logging in six minutes 59.5 seconds on September 15, 2020.   
Modified vehicles 
A Porsche GT2 RS MR rules the roost with six minutes 44.7 seconds managed by Kern on October 25, 2018, a record that has proven formidable.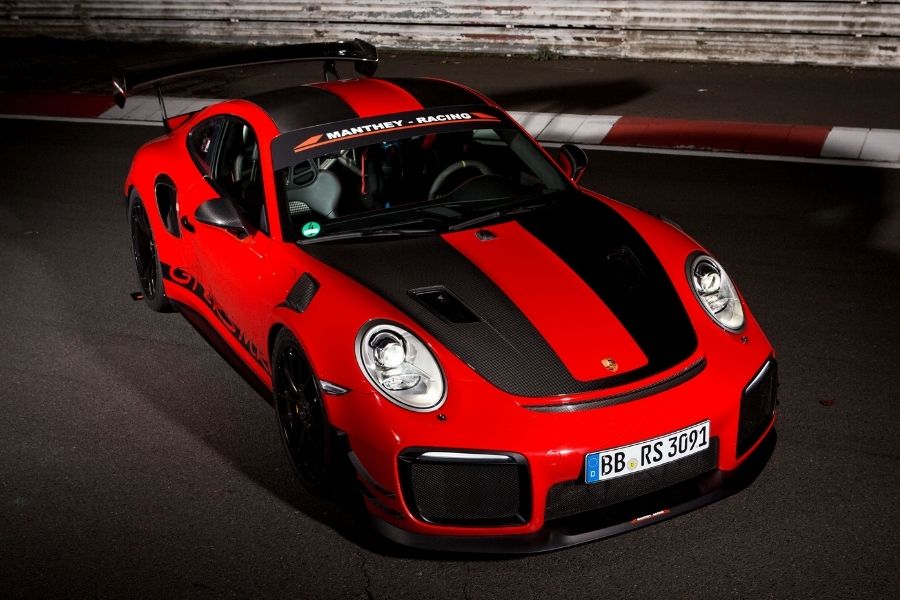 The 911 Porsche GT2 RS MR proved difficult even for the GT3 to unseat
Kévin Estre settled for second place after attempting to dislodge it with a Porsche 911 GT3 RS MR almost three years later on April 29, 2021, eventually settling for six minutes 54.3 seconds.
Prototypes 
Timo Bernhard took the wheel of a Porsche 919 Hybrid Evo en route to lapping the Nürburgring in five minutes 19.5 seconds on June 29, 2018. Practically a year later on June 3, 2019, Romain Dumans drove the Volkswagen ID.R to a six minutes 0.5 seconds finish.  
We've got more stories on some of the fastest cars in the world at Philkotse.com.
Know more about Mercedes-Benz

Auto Nation Group, Inc. was established in 2014 to solely manage the importation and distribution of Mercedes-Benz vehicles in the Philippines. The company is also responsible for marketing and strengthening the German brand's positioning in the local automotive landscape as one of the largest upscale vehicle brands in the country.

Joseph Paolo Estabillo
Author