It will be used for animal control and as multi-purpose transports. 
As far as we know, Foton has had a good history of supplying transport solutions to local governments here in the Philippines. Whether it be large trucks for government infrastructure projects, emergency and disaster response vehicles, or for just plain old barangay/city utility vehicles.
This time, the city of Valenzuela, under the leadership of Mayor Rex Gatchalian, has turned to Foton commercial vehicles for this exact purpose. With the help of the Office of Senator Win Gatchalian, Foton Philippines was able to turn over a total of 61 vehicles to Valenzuela.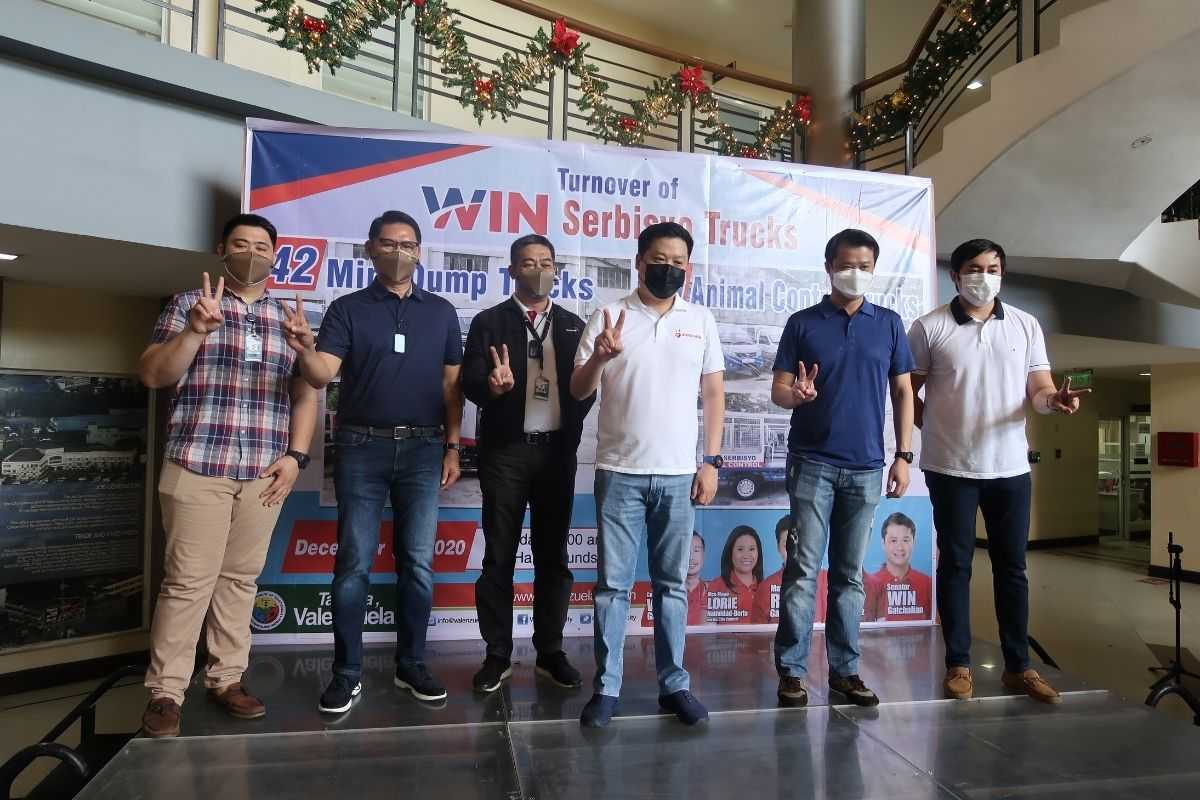 Senator Rex Gatchalian, Valenzuela City Mayor Rex Gatchalian, and Foton executives during the turning over ceremony
The government of the said city will then use 42 units of the Foton Tornado 4.4C Mini Dump Truck for multipurpose operations. Meanwhile, the 19 Foton Gratour Midi Trucks will then be tasked for animal control.
The City of Valenzuela after all, according to Mayor Gatchalian, is the first city in the Philippines to have animal control units.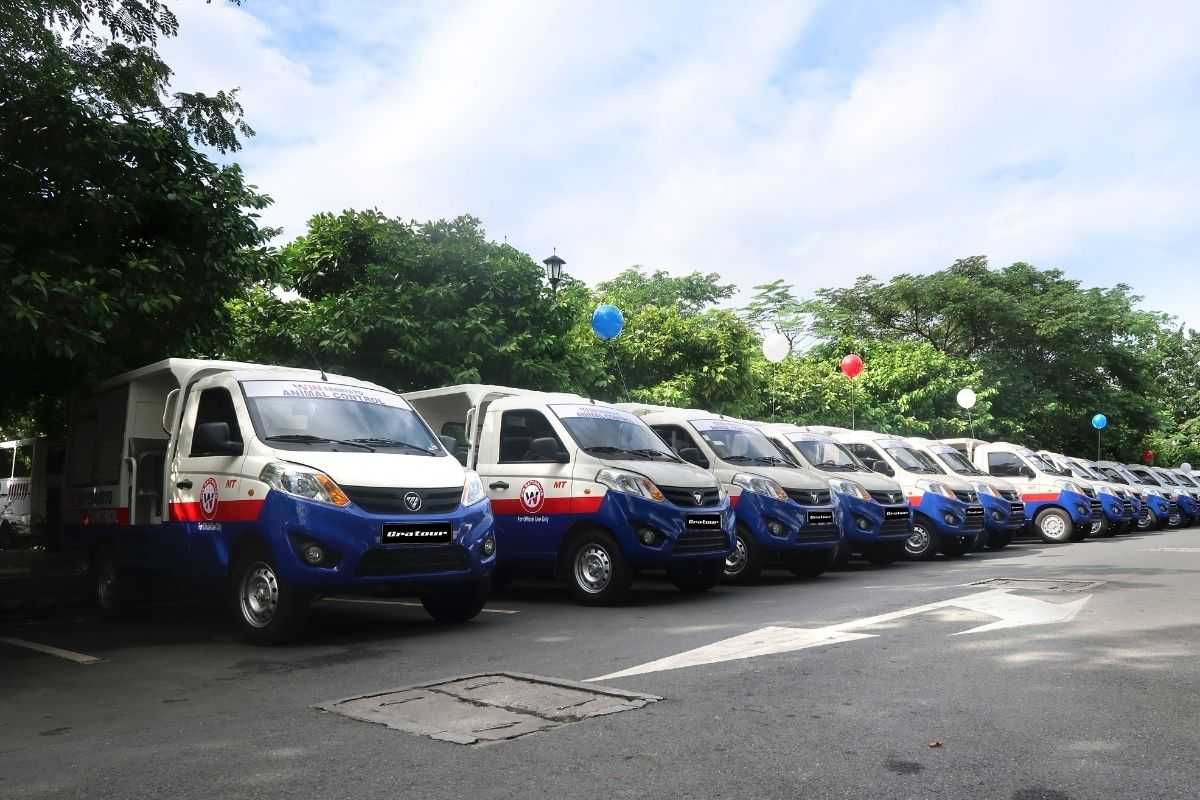 The Foton Gratour Midi Trucks for Valenzuela city's animal control unit
>>> Related: Foton PH offers 3-day part delivery guarantee, home repair services
Of note, the aforementioned Gratour units use a 1.5-liter gasoline engine capable of making up to 110 horsepower and 142 Nm of torque. It was also customized to meet the needs of animal control operations, and its dimensions are enough to enable it to fit in the small streets of different barangays in Valenzuela city.
As for the Foton Tornado Mini Dump Trucks, it is powered by a 3.8-liter Cummins diesel mill. At the most, it could make up to 154 horsepower and 500 Nm of torque.
It also has a carrying capacity of 4,590 kg, which will prove useful in delivering relief goods when needed. These will be distributed to Valenzuela City's barangays in order for them to become more proactive.
Apart from the delivery of relief goods, these Mini Dump trucks can also be used by the barangays for other purposes.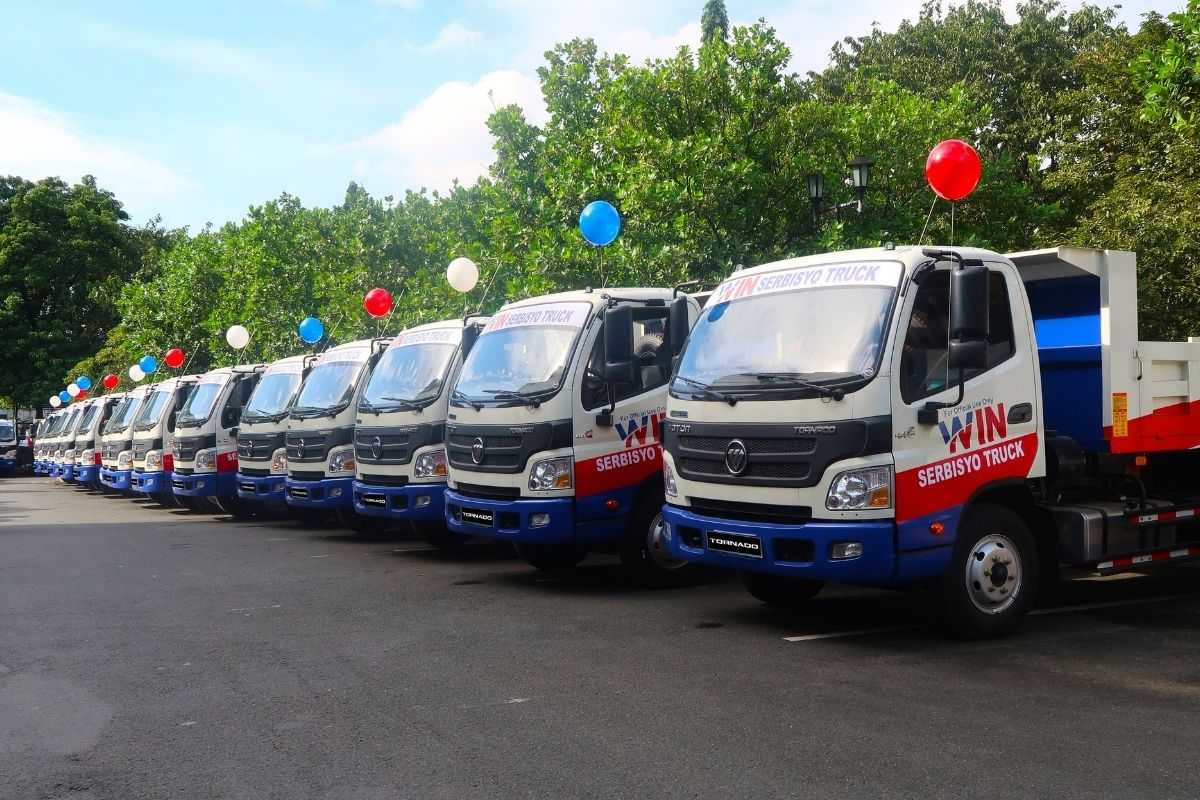 The Foton Tornado mini dump trucks to be distributed to Valenzuela city's barangays
If you want to learn more about Foton cars, do check out our car guide section for the brand. We also have a list of Foton dealerships from around the Philippines, if you're finding yourself in need of a Foton commercial vehicle. 
For the latest automotive news, keep it here on Philkotse.com. 

Know more about Foton Gratour 2022

The Foton Gratour 2022 is a series of configurations that includes Wingvan, F-Van, MPV, and Dropside. It is available in the Philippines in six variants and the Foton Gratour Philippines price starts from Php 520,000 and goes at Php 708,000. Powering the vehicle is a 1.5-liter DAM15DR gasoline engine that is paired to a 5-speed manual transmission only. Depending on the variant, the engine can produce either 110 horsepower and 142 Nm of torque, or 114 horsepower and 150 Nm of torque.
In terms of dimensions, the largest numbers are found on the MPV configuration which spans 4,525 mm long, 1,925 mm wide, and 2,145 mm high, with a wheelbase rated at 2,650 mm. Locally, the Gratour competes against the likes of the Suzuki APV, Kaicene Honor S, and BAIC M50S.

Cesar G.B. Miguel
Author