Providing reliable emergency care.
The COVID-19 pandemic has brought various challenges in the country most especially for those who are working in the medical field. The health concerns and issues keep on rising that the country needed to adapt to the new normal of living.
For this reason, Foton thrives to provide medical efforts by bringing reliable ambulances. These ambulances have been chosen and trusted by the officials from various local government units (LGUs) nationwide.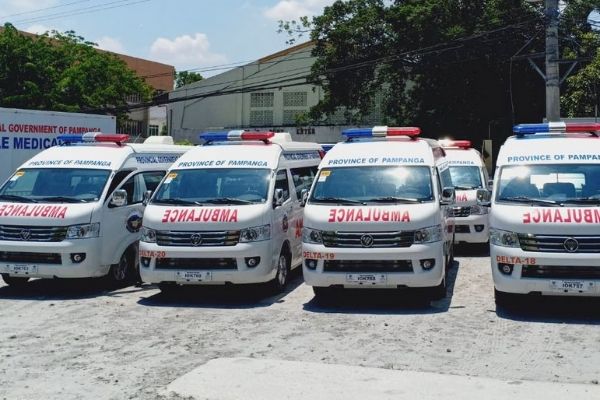 Units of Foton Traveller in Pampanga
>>> Related: Foton PH rolls out three after-sales services amid new normal
In the province of Pampanga, there are currently 11 Foton Traveller Ambulance ready for service. Meanwhile, both the provincial government of Camarines Sur and the local government of Palawan use the Foton TransVan HR Ambulances for its emergency responses.
The Foton Traveller is a 16- to 19-seater van that is sold as the largest vehicle among the Chinese carmaker's local lineup. Powering the Foton Traveller is a 2.8-litre Cummins diesel engine that produces 148 hp and 325 Nm of torque.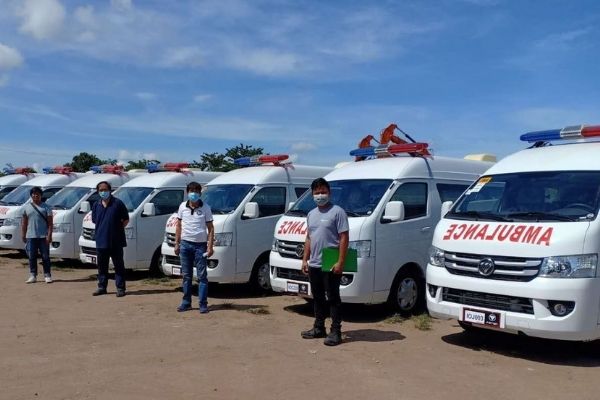 Camarines Sur, headed by Governor Miguel Luis Villafuerte, received Foton TransVan ambulances
>>> Related: Honda Cars PH takes care of Laguna, Cavite frontliners with vehicle lend outs
On the other hand, the Foton TransVan is a 13- to 16-seater van primarily marketed as a vehicle to transport passengers or cargo. Under the hood, the TransVan uses a 2.8-liter turbocharged diesel engine that produces either 90 hp and 225 Nm of torque or 109 hp and 225 Nm of torque, depending on the variant.
The Foton TransVan HR Ambulance has been configured to be equipped with emergency necessities such as foldable wheeled stretchers, heavy-duty spine board, paramedic seats, and essential kits for emergency responses.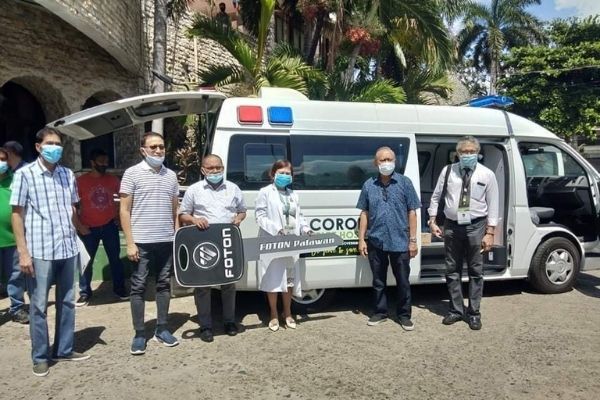 Foton turned over TransVan HR Ambulance units in Palawan
Both the Traveller and TransVan are the ideal emergency vehicles thanks to its wide interiors and commodious head clearance. With the Foton vehicles being the top choice of numerous LGUs, the brand said that the capabilities of the vehicles are witnessed resulting in a stronger presence in the country.
Here at Philkotse.com, we value your interest in the automotive industry. Visit our website to find out more.
Know more about Foton View Traveller 2021

The View Traveller is the Foton Philippines' largest van in its model lineup. It comes in two variants that can accommodate 16 and 19 individuals. Much like the Transvan, it is developed towards families traveling in large groups or for business-use as fleet service vehicles. However, it comes at much larger and wider dimensions compared to its sibling. The pricing maintains to be affordable for its specifications and capacity. The Foton View Traveller is offered in two variants which are the 16-seater and the 19-seater variant called the XL. Both models are powered by a 2.8-liter Cummins Engine which adds to the reliability of the vehicles. The diesel engine is mated to a 5-speed manual transmission.

Rex Sanchez
Author