It is a way for Foton to give back to the community.
Foton Motor Philippines, Inc. (FMPI) knows the dreadful effects the global health crisis has brought on the economy of the country. The COVID-19 pandemic, unfortunately, forced many local businesses to close for good resulting in people losing their jobs.
For that reason, FMPI decided to offer training programs that involve world-class automotive skill training with the help of the Pampanga Provincial government. To make the training program more compelling, FMPI said that trainees will be offered sure employment.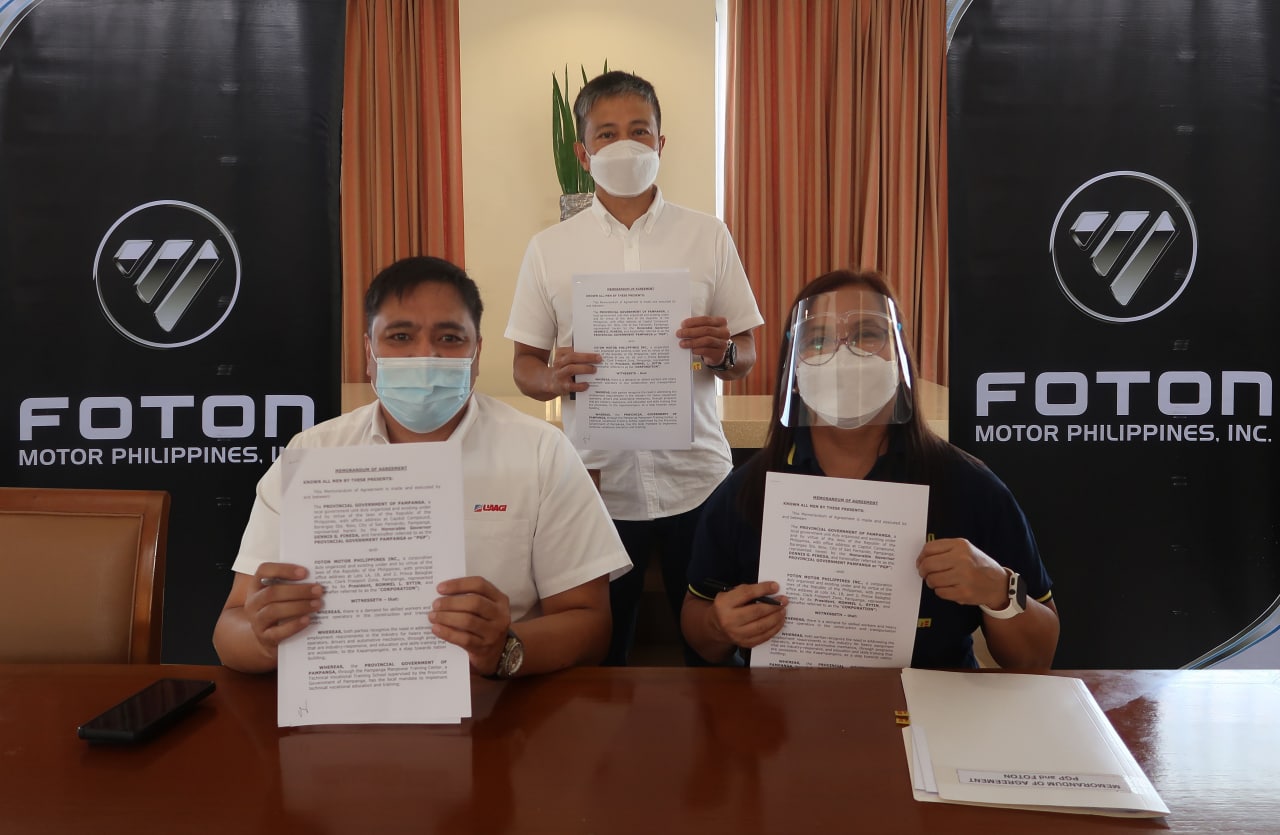 (L-R): Mr. Erroll (FMPI VP Customer Service Division), Mr. Rommel Sytin, and Ms. Luningning Vergara
"We will train them to acquire knowledge in electronics and other new technologies aligned with the automotive industry. This is our way of giving back," said Rommel Sytin, President of FMPI.
As for FMPI, its collaboration with the Pampanga Provincial government is its way to continuously support the growth and development of the economy. Both parties are hoping to see the training program provide a long-term effect to citizens not only in Central Luzon but also throughout the country.
>>> Related: Foton is mobility partner of choice for San Pedro Transport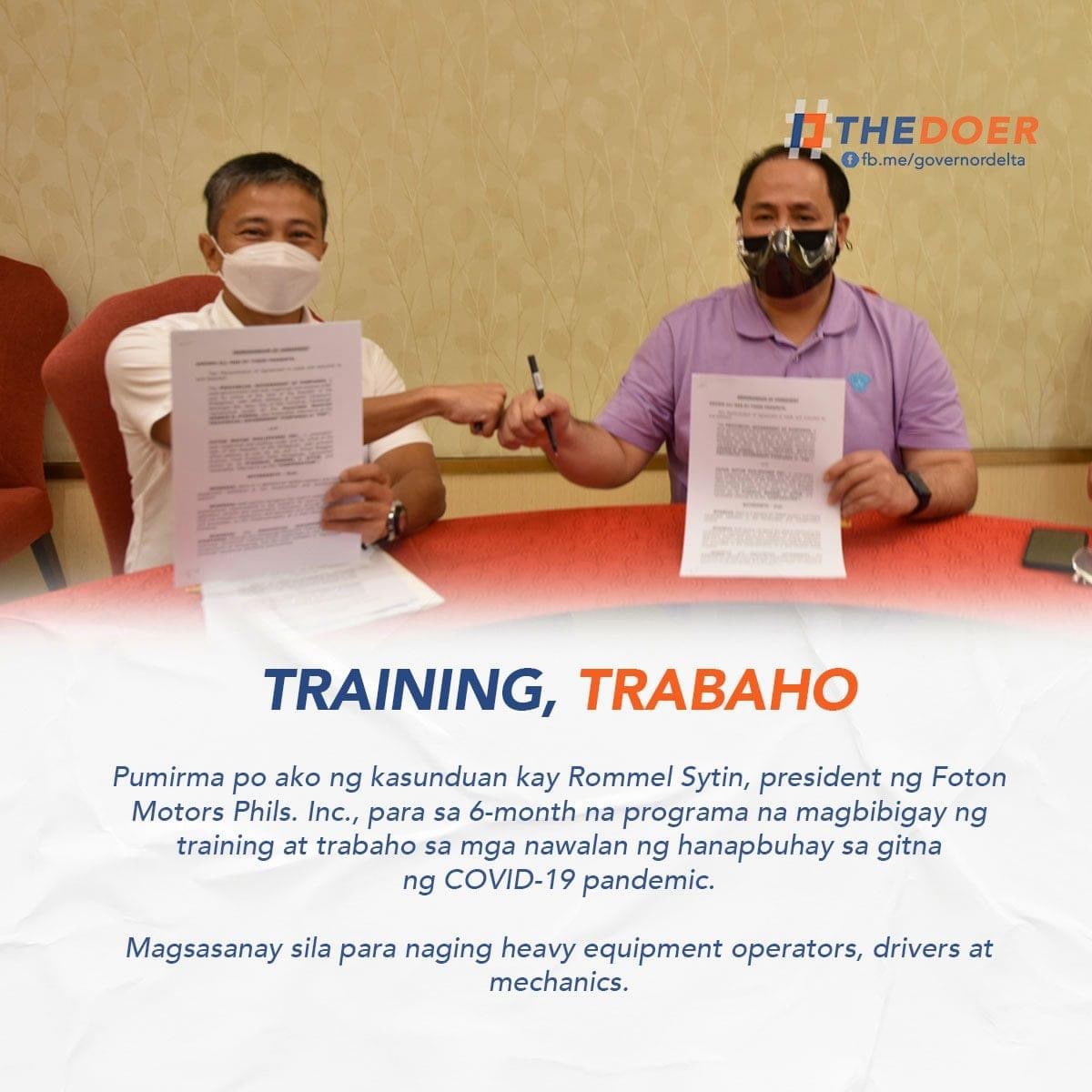 A way to give back to Filipinos
The program provides a 6-month training that enables trainees to learn more about critical skills whenever manpower vacancy jobs are needed. Some of the training programs include familiarization with required skills as a heavy equipment operator, driver, and automotive mechanic.
Luningning Vergara, the Head of Public Employment, says that they are very thankful to FMPI as the training program is a huge help amid the pandemic. She further added that FMPI's training program will not only help trainees learn various skills needed in the industry, but also help them secure a job.
>>> Related: Foton Philippines to introduce three modern Jeepneys this week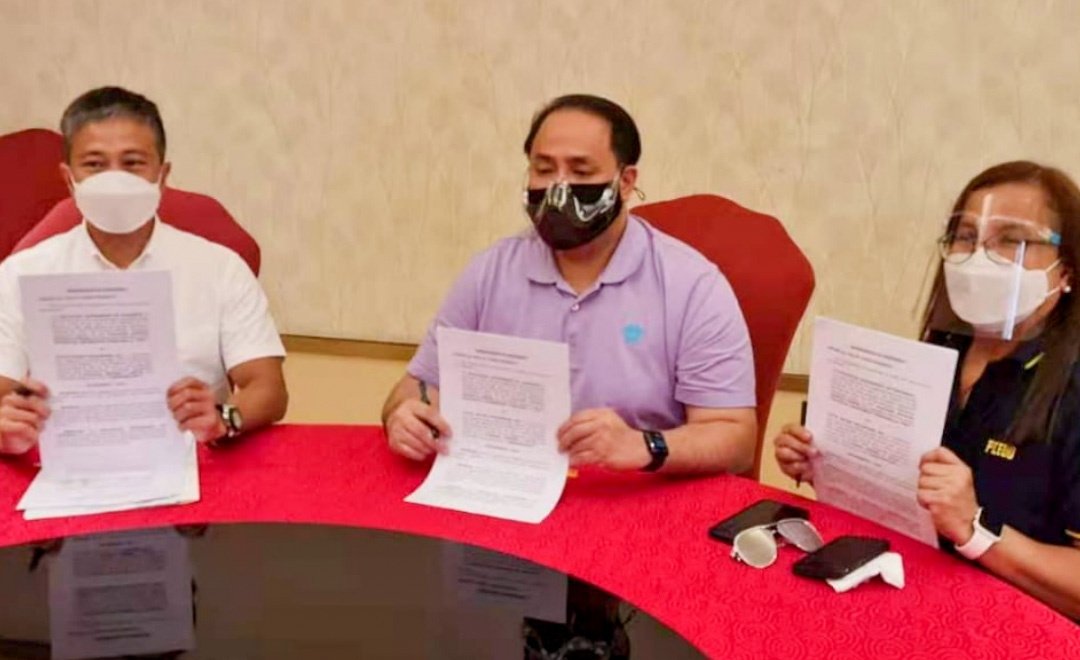 (L-R): Mr. Rommel Sytin, Pampanga Provincial Governor Dennis Delta Pineda, and Ms. Luningning Vergara
The training program will be held at the Pampanga Manpower Training Center, a technical vocational training school supervised by the provincial government of Pampanga. Interested individuals are encouraged to visit Pampanga Manpower Training Center's official Facebook page for further inquiries.
Here at Philkotse.com, we value your interest in the automotive industry. Visit our website to find out more.
Know more about Foton Thunder 2021

Foton Thunder is the latest pick-up truck built by the brand to take on rough roads and heavy hauling with ease. This China-based brand was able to compete for head to head with its Japanese counterparts in the pick-up truck segment. What sets this model apart is its practicality, coming out with an affordable price for all its power, efficiency, and features. The Thunder displays an intimidating exterior with its muscular and rugged façade. On the front and rear are all-metal bumpers that provides not only aesthetics but functionality in all sorts of terrain. Its strong design is mated with an equally powerful 2.8-liter Cummins engine that provides the necessary power to get it out of the most difficult driving conditions. On top of these are the improved tech and safety features that Foton equipped the Thunder with, such as reverse sensors, remote control power windows, and three-point seatbelts.

Rex Sanchez
Author