It will be launched at the 2021 Manila Commercial Vehicle Show.
Since 2017, the Department of Transportation (DOTr) has been pushing for a greener mode of transportation by implementing the Public Utility Vehicle Modernization Program (PUVMP). It aims to phase-out old public transportation vehicles and replace them with safer and more environmentally-friendly vehicles.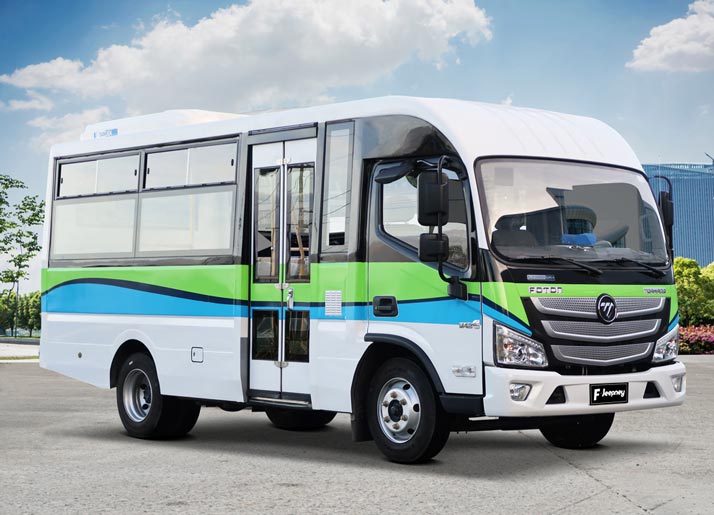 Foton F-Jeepney F29
Foton Motor Philippines, Inc. (FMPI) is one with the program as it will be joining the modern jeepney market in the country by introducing three modern jeepneys, namely the F-Jeepney F29, F-Jeepney F24, and the F-Jeepney F11.
The Foton F-Jeepney F29 is the largest entry among the bunch. It can provide commuters with a comfortable jeepney experience thanks to its 29-seating configuration, Wi-Fi connectivity, CCTV system, and an LED TV screen.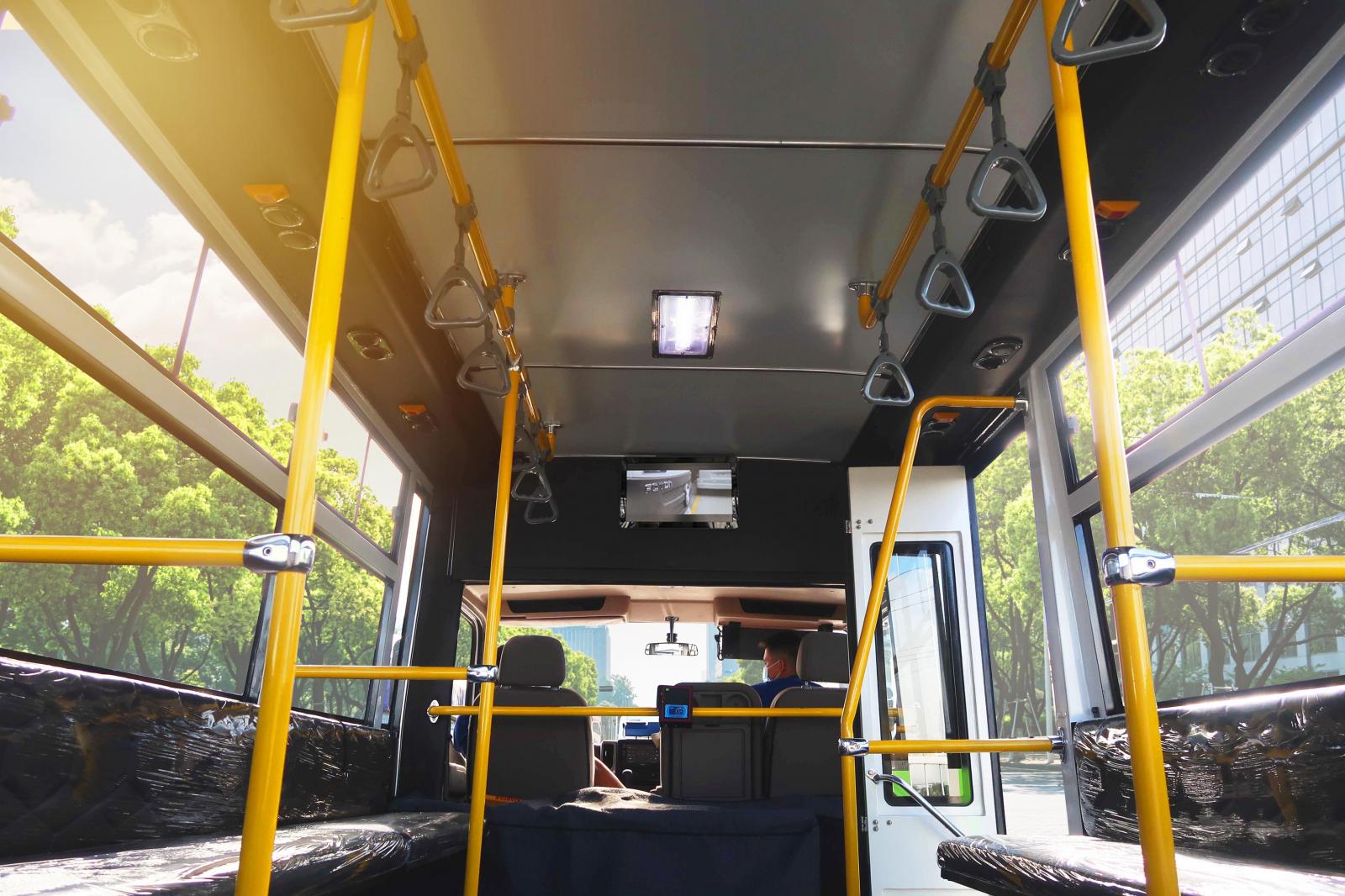 The Foton F-Jeepney F29 can seat up to 29 passengers
>>> Related: Foton PH delivers 61 vehicles to Valenzuela City government
Powering the F-Jeepney F29 is a 3.8-liter ISF Cummins diesel engine capable of generating 154 hp and 500 Nm of torque at 1,200 to 1,900rpm. The F-Jeepney F29 complies with the Philippine National Standard (PNS) 2126:2017 and Euro IV emission standards.
Meanwhile, the Foton F-Jeepney F24 is another large entry to the modern jeepney market that can seat up to 24 passengers. It will be safely transporting commuters with its 2.8-liter Cummins diesel engine capable of generating 117 hp and 260 Nm of torque.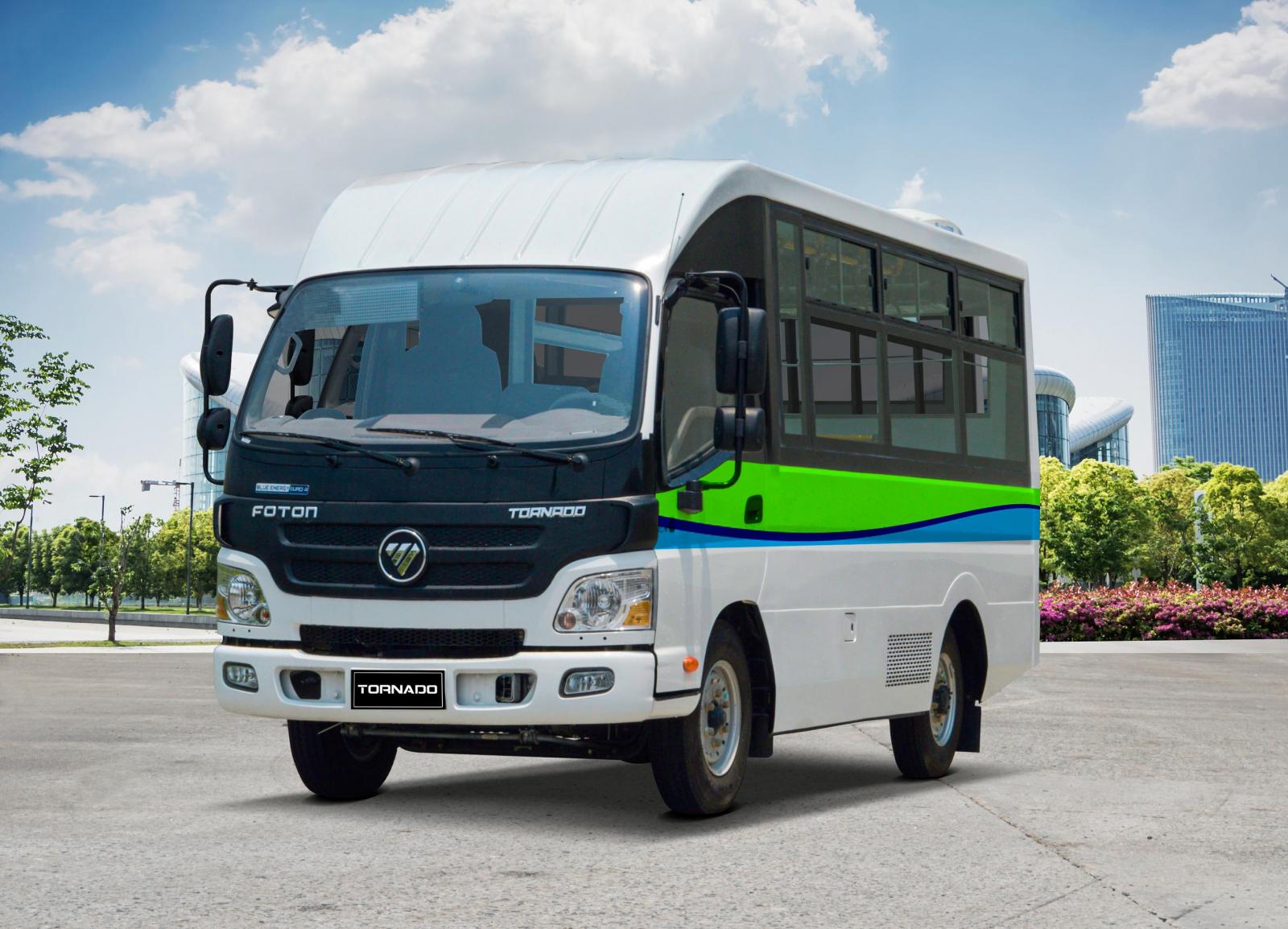 Foton F-Jeepney F24
For areas with narrow roads, FMPI is offering the Foton F-Jeepney F11 which can comfortably seat up to 11 passengers. Under the hood, the F-Jeepney F11 is powered by a 2.2-liter diesel engine good for 87 hp and 220 Nm of torque. The engine is paired to a 5-speed manual transmission.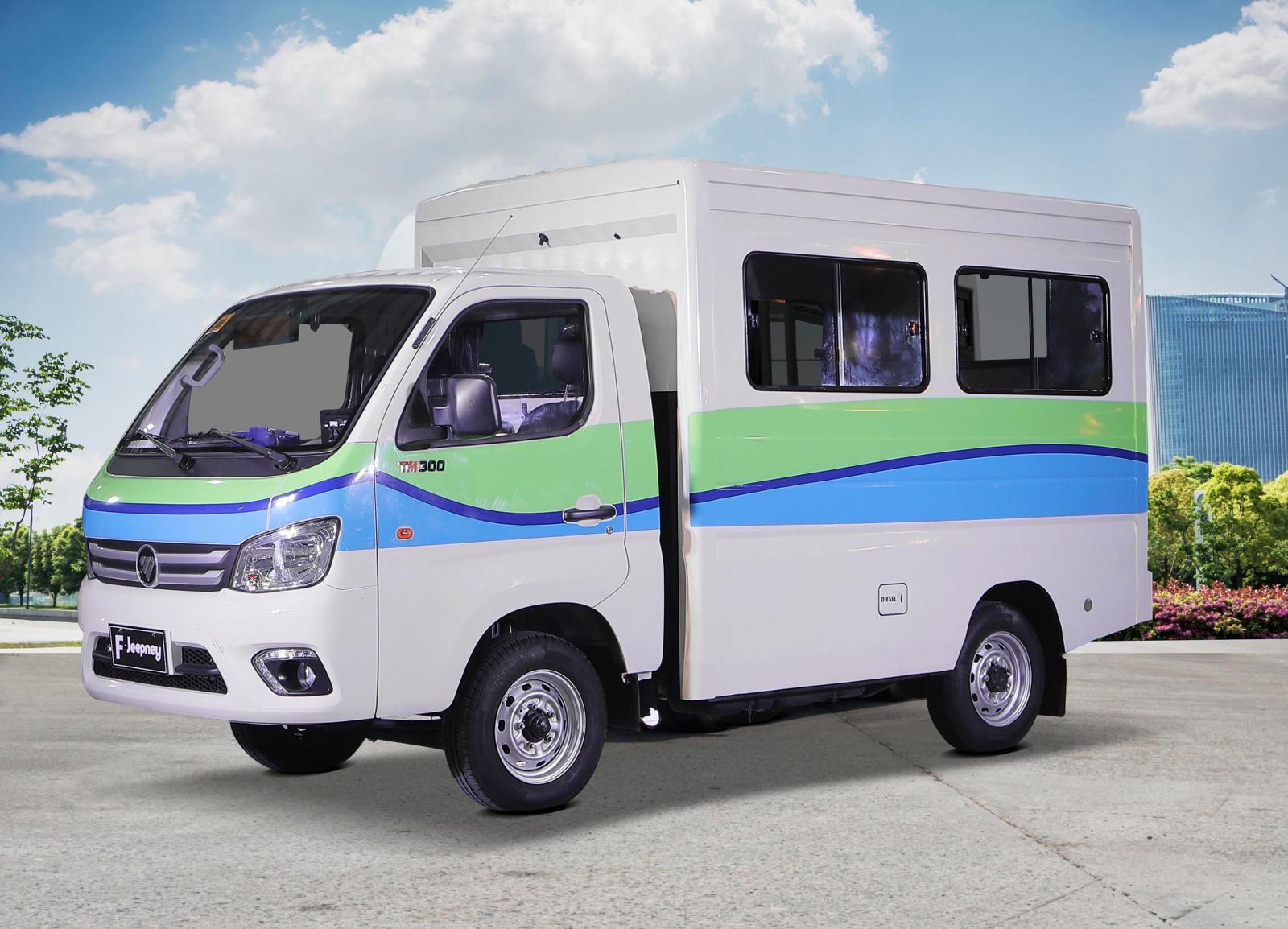 Foton F-Jeepney F11
FMPI will be showcasing its three modern jeepneys at the Manila Commercial Vehicle Show (MCVS) and Philippine Public Transport Convention (PPTC) that will happen on January 28 to 30 from 9 a.m. to 5 p.m. at the SMX Convention Center in Pasay City. 
Here at Philkotse.com, we value your interest in the automotive industry. Visit our website to find out more.
Know more about Foton Tornado 2021

Foton Motor Philippines rose to fame in the local automotive market for its successful line of commercial vehicles and large trucks. One of the most popular nameplates the Chinese brand offers is the Foton Tornado. It is a line-up of light-duty trucks purposefully for hauling cargo and passengers through its capacity to carry 2,000 to 2,500 kilograms of weight, depending on the variant. The Tornado comes in fifteen different configurations that further extend the list of uses for the nameplate. Models in the 2019 Tornado line-up are the Turbo Dropside, Double Cab, Turbo F-Van, Turbo MPV, 2.2C Dropside, 3.5C Dropside, 2.2C F-Van, 3.5C F-Van, 2.2C MPV, 4.5C Dropside, 4.5C F-Van Plain, 3.5C Power Tailgate 1.5, 2.2C Ref Van, 3.5 Self-Loader, and the 4.5C Telescopic Crane.

Rex Sanchez
Author
Recent posts