A smarter new technology could be the solution to range anxiety.
Electric vehicles (EVs) may be the next wave in personal mobility, but many people are understandably hesitant to own a battery-powered car. It isn't because the technology hasn't been proven yet.
The main issue with anything that draws power from an onboard battery is that you never know when the juice will run out. That paranoia is enough to mar an otherwise uneventful journey with frequent (and inconvenient) charging stops.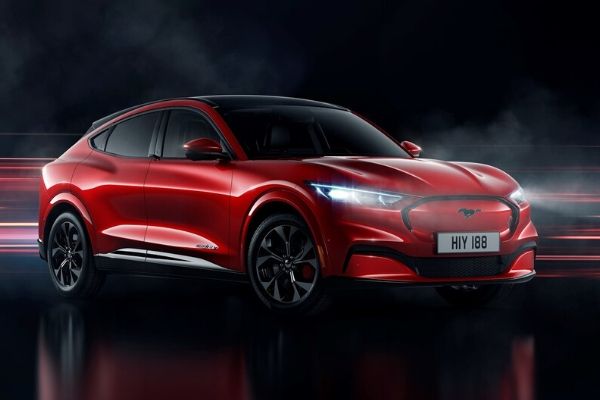 Electric cars like the Ford Mustang Mach-E are dependent on battery estimates
Even cars with conventional engines suffer from this problem, with maintenance-free batteries depleting their charge at the most inopportune times. Given that charging stations are not as plentiful as filling stations, it's no surprise that EVs have yet to become a mainstream offering among car brands.
Ford wants to change that, by introducing Intelligent Range on its all-electric Mustang Mach-E sport utility vehicle (SUV). The feature computes for the vehicle's range based on previous driver behavior, as well as taking weather condition forecasts into account. The vehicle battery system reports the remaining energy levels, measuring it against actual usage tracked by the powertrain module. 
>>> Related: Ford and Volkswagen to work together in building EVs and many other vehicles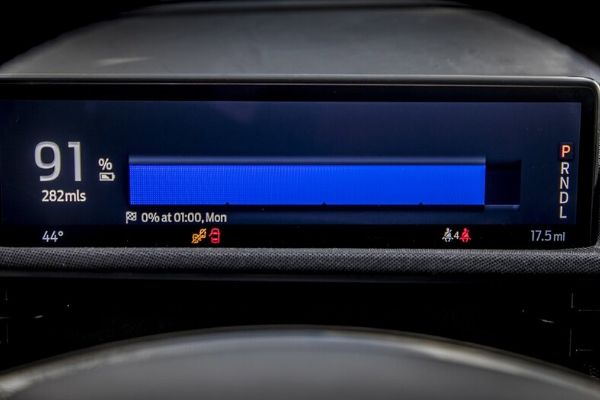 Ford's Intelligent Range display gives a more accurate estimate of range based on remaining battery power
Intelligent Range also includes changes to ambient temperature in its calculations, enabling it to update the estimated range as the vehicle moves. The system utilizes cloud technology to predict future energy usage, with crowdsourced data from other connected Ford EVs helping to improve range estimates even more.
A Ford Mustang Mach-E is capable of monitoring energy consumption across a variety of scenarios – such as varying terrain and climate conditions – so a fleet average can be derived across all roadgoing units, even for routes and conditions a customer has yet to experience. If the estimated range is significantly affected by any real-time factor, Intelligent Range will notify the driver of the new range estimate and why the projection changed.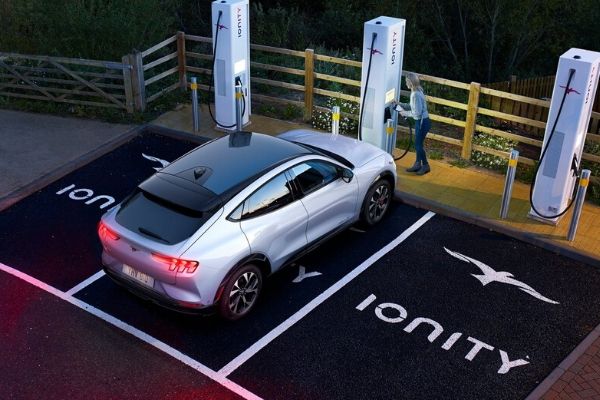 No more guessing when you'll need to pull over to charge
Intelligent Range will receive over-the-air updates, to keep range estimates as accurate as possible. Future versions will have the capability to factor in real-time traffic conditions, road grades, even the temperature at the final destination.  
"Electric vehicle customers need to be able to trust their range estimates," says Darren Palmer, Ford global director for electric vehicles. "Our new Intelligent Range helps ensure Mustang Mach-E owners around the globe know where they stand ahead of time, freeing them up to enjoy the ride."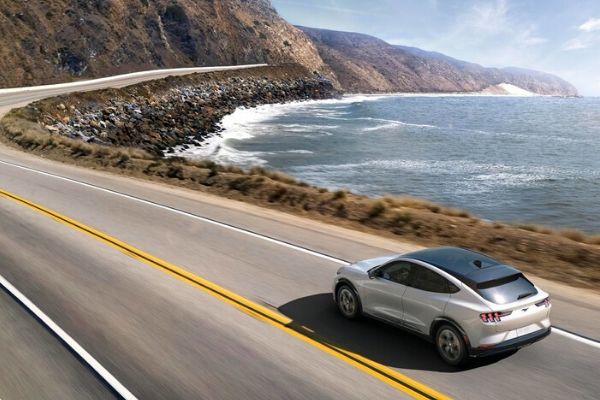 More accurate battery technology means greater peace of mind
The system isn't completely faultless, which is why Ford has a fallback. Its Roadside Assistance program offers free towing services to customers' preferred destination within a radius of 35 miles (56 kilometers) - be it home, the nearest public charging station, or an EV-certified Ford dealership.
See more innovations in automotive tech at Philkotse.com.
Know more about Ford Mustang

The latest Ford Mustang in the local market today is the most advanced Mustang ever to hit the production line. This sixth-generation pony car is on its 6th generation, and Ford Philippines released its Philippine spec version in 2018, and they offer the iconic sportscar in convertible top and Fastback. It is also available in two engines, and there are four models to choose from, namely EcoBoost, EcoBoost Premium, GT, and GT Premium. The all-new Ford Mustang is packed with features that can be modified so consumers can tailor-fit the vehicle according to their personality. Some modifiable features include car skin, upholstery, ambient lighting, rims, trims, and instrument cluster outlay. Ford Mustang can be an expression of any car enthusiast's distinct character. The sixth-generation Ford Mustang now features a subtle change in its exterior and a refreshed interior. It still possesses the same silhouette, but the new Ford Mustang gets a new front DRLs layout that matches the taillights and a sleeker set of fog lamps. The cabin of this couple for the Blue Oval brand received a refreshed cabin with new materials in its variants. Ford Philippines offer the Ford Mustang in four variants: Ford Mustang 2.3 EcoBoost Premium SelectShift AT Fastback, Ford Mustang 5.0 V8 GT Premium SelectShift AT Fastback, Ford Mustang 5.0 V8 GT Premium MT Convertible, and Ford Mustang 5.0 V8 GT Premium SelectShift AT Convertible.

Joseph Paolo Estabillo
Author