Flat-rate parking: Why every city should follow Manila's lead
Is it too much to wish for a uniform flat-rate parking fee in NCR?
Looking for a parking space in Metro Manila is one of the challenges you have to face whenever you're driving to go to work. On top of that, those who drive to work are constantly searching for a parking space that has the cheapest rate.  
You can't blame them since the usual rate for parking spaces in the metro is Php 50 for the first two hours and then Php 20 pesos for the succeeding hour.
If you do the math, you have to pay around Php 210 for a whole working day parking. In case you're wondering, the said parking rate is what this writer had to endure whenever he drives going to work in Makati.
With that in mind, we can't help but envy those who are driving to work and have their office located in the City of Manila because parking fees out there are now flat-rate.
The Manila Traffic and Parking Bureau (MTPB) has issued Ordinance Number 7988, which states that the city will implement a new flat-rate parking fee. The flat-rate parking fees in Manila are divided into three categories, which depend on vehicle type or classification.
>>> Related: The guide to paid parking and parking spaces for rent in Manila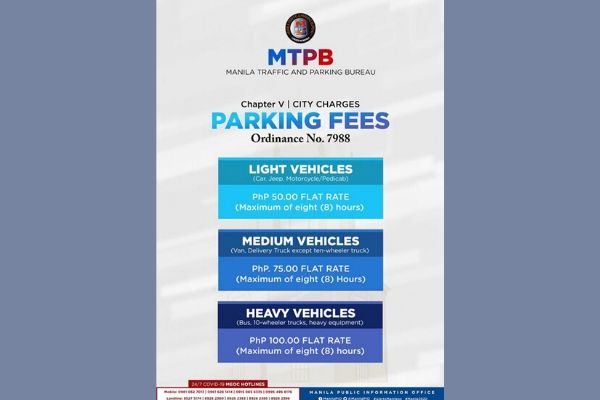 Parking rates being implemented by Manila Traffic and Parking Bureau
Light vehicles (cars, jeep, motorcycle/pedicab) will pay a Php 50 flat-rate parking fee for a maximum of eight hours. The second category is the Medium vehicles (van, delivery truck except 10-wheeler truck) will pay Php 75 for a maximum of eight hours.
Lastly, the third category is the Heavy vehicles (bus, 10-wheeler truck, heavy equipment) that will pay 100 for a maximum of eight hours.    
MTPB encourages motorists to report parking attendants who are not following the said ordinance. Of note, motorists who report overcharged parking fees are common in Manila.
This is the reason why MTPB has passed a new ordinance and urges the motorists to report attendants that charge overpriced parking fees. However, there's no official word yet as of this writing whether the new flat-rate parking fees will be implemented in malls situated in Capital City. 
As such, we believe that other cities should follow Manila's lead in making a similar ordinance about flat-rate parking fees most especially during this difficult time caused by the COVID-19 where public transportation is limited and close to being non-existent.
Moreover, there are a lot of individuals who suffered financially during the enhanced community quarantine.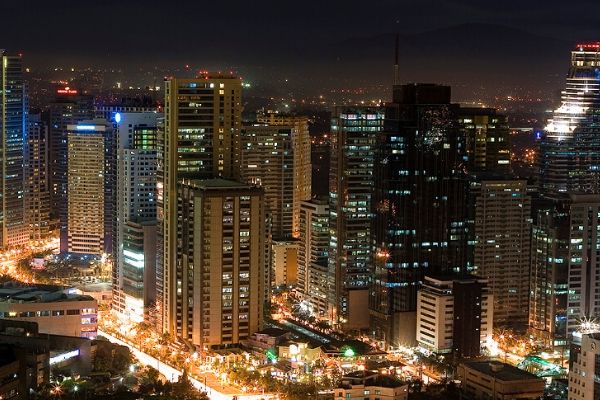 Ortigas Center [photo by: Ramir Borja]
Having reasonable and wallet-friendly parking rates in places like Makati Central Business District, Bonifacio Global City, Ortigas Center, among others will be beneficial to individuals who drive going to work.
This could also prompt other individuals who own a car to have an additional option on how to reach their respective destinations while the threat of the coronavirus is still evident and public transportation is still limited.
>>> Related: MMDA suspends modified number coding until further notice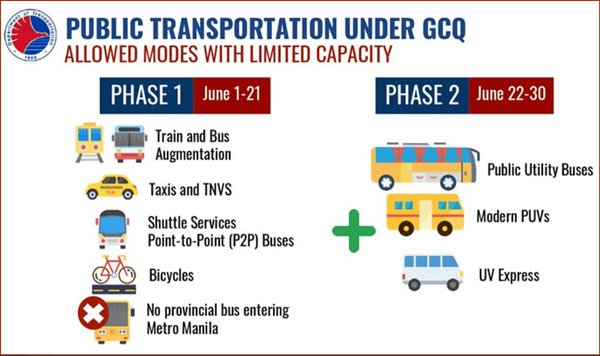 Areas, such as Metro Manila, has limited public transportation under GCQ
You might say that there's not enough parking space for everyone. Yes, we agree with you in regards to that.
That is why we are also encouraging motorists to do carpooling since having up to four individuals inside a subcompact sedan such as the Toyota Vios are allowed based on the General Community Quarantine guidelines. 
As a review, the guidelines stated that private cars "will only be allowed one passenger to occupy the front passenger seat, while front-facing seats shall not exceed two passengers per row."
And more importantly, we're saying that driving to work is only an added option since the public transportation in Metro Manila is limited during this time. As such, having a reasonable parking fee such as implementing a flat-rate will be helpful.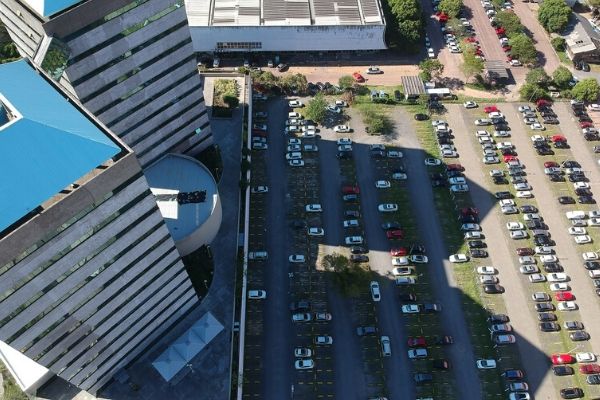 Flat-rate parking will be helpful during this tough time
>>> Related: Proof of Parking Space Act: What is it and how will it help?
Last September 2019, Senator Win Gatchalian authored Senate Bill No. 745, or the Parking Fees Regulation Act. The said bill intends to set a "standard parking rates in various establishments for all motor vehicles."
Gatchalian proposes the "imposition of fees for the use of parking spaces and facilities in shopping malls, hospitals, schools or other similar establishments, including vacant lots and buildings that are solely devoted for a parking slot." 
He is proposing a standard parking fee of Php 40 per vehicle for up to eight hours and an additional Php 10 for every succeeding hour.
In addition, the bill also waives the parking fee if an individual purchased at least Php 1,000 "worth of goods or services," given that he/she has used the parking space for not more than three hours. However, the said bill has yet to be passed.
Visit Philkotse.com's News Section to know more about the latest in the automotive industry.
Author
Martin is the Content Editor of Philkotse. Aside from his interest in cars, he loves to read crime-thriller novels, play basketball (note: video game only), eat tapsilog, and go for random road trip adventures.