The model will follow local production of the standard three-door variant.    
We might have gotten your hopes up with a story that previously appeared on this space. And apparently, Maruti Suzuki has heard your prayers.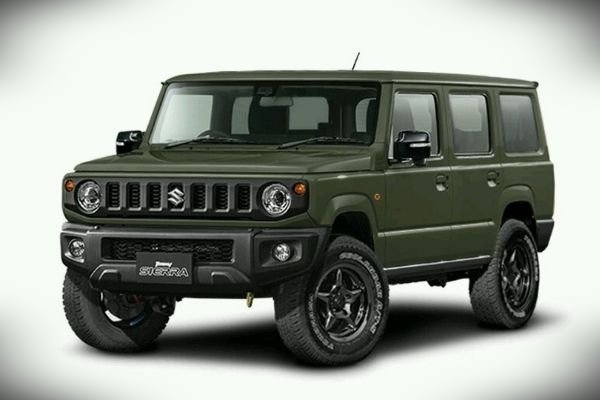 No, it will NOT be called the Suzuki Jimny Santos
India's biggest carmaker confirms that it has cleared the rumored five-door version of the Suzuki Jimny mini SUV for production. Mind you, this isn't going to happen right away. The first step is Maruti Suzuki reviving its proposal to manufacture the standard Jimny for export.
This is expected to take some of the heat off Suzuki's Kosai plant, which has been stretching itself thin as the lone Suzuki Jimny assembly line in the world. The plan was initially shelved on account of the COVID-19 outbreak, but is now reportedly back on track.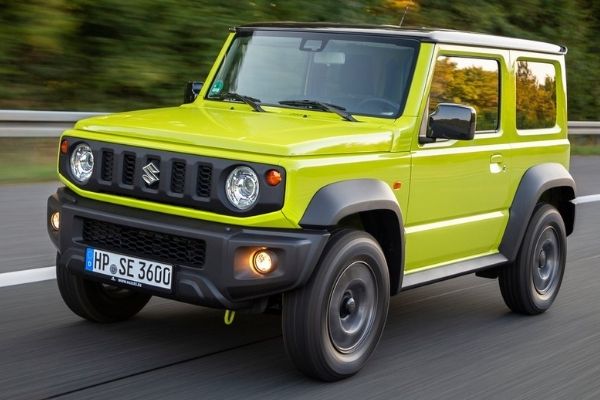 Maruti Suzuki is pushing through with plans to assemble the Jimny in India for export
The current Jimny will serve as the long-overdue replacement for the long-wheelbase Maruti Gypsy, which bowed out in 2019 after 34 years in production. The model had been a particular favorite of India's armed forces, with more than 35,000 units delivered to them since 1991. The biggest single order came in 2017, when the Indian Army procured more than 4,000 Gypsy units. 
>>> Related: 5-Door Suzuki Jimny to be called Gypsy and it might look like this
The Indian Army took delivery of more than 31,000 Gypsy units over the course of almost 30 years
As with many other models offered by Maruti Suzuki, the Jimny's sole engine option will be the 1.5L K15B gasoline engine that makes 100 hp and 130 Nm of torque. Manual and automatic transmission options will be available, while the lower-spec variants could come with a two-wheel drivetrain to reduce costs.
>>> Related: Xiaomi's all-new SUV is actually a remote-controlled Suzuki Jimny
Rumor has it that only the five-door Jimny variant will be available in the Indian market
At first, Maruti Suzuki will import the necessary components for the three-door Jimny from Japan for domestic assembly. Eventually, it will produce the model using locally-sourced parts, and the five-door version will follow suit.
Manufacturing using local components is expected to commence by 2022, and the carmaker is setting a goal of one lakh (100,000) units at its Gurgaon facility, half that number allocated for export to overseas markets. Unconfirmed reports say that only the five-door Jimny will be available to Indian customers.
Will the future five-door Jimny be something you'll want to see on Philippine roads soon? Explore the possibilities at Philkotse.com.
Know more about Suzuki Jimny 2021

<p>The <strong>Suzuki Jimny</strong> is one of Suzuki Motor Corporation&#39;s most sought-after models. Its demand was so high people started reservations as early as 2018. So much so, that shortage was felt as this car&rsquo;s presence excites anyone who saw a glimpse of it on the global stage. The Jimny brought different emotions to the Philippines from nostalgia to obsession as this fourth-generation is everything a car buyer wanted in a car &ndash; sophisticated, modern, rugged, and versatile. Completely redesigned from the ground up, the mini-SUV&nbsp;still lingers in the hearts of Filipino car buyers.</p>

Joseph Paolo Estabillo
Author