The LTO isn't relaxing its rules anytime soon.
Almost a year from when the country first implemented COVID-19 lockdowns, you might have heard about quarantine rules being relaxed in a number of areas, in an effort to keep businesses afloat amid a public health concern.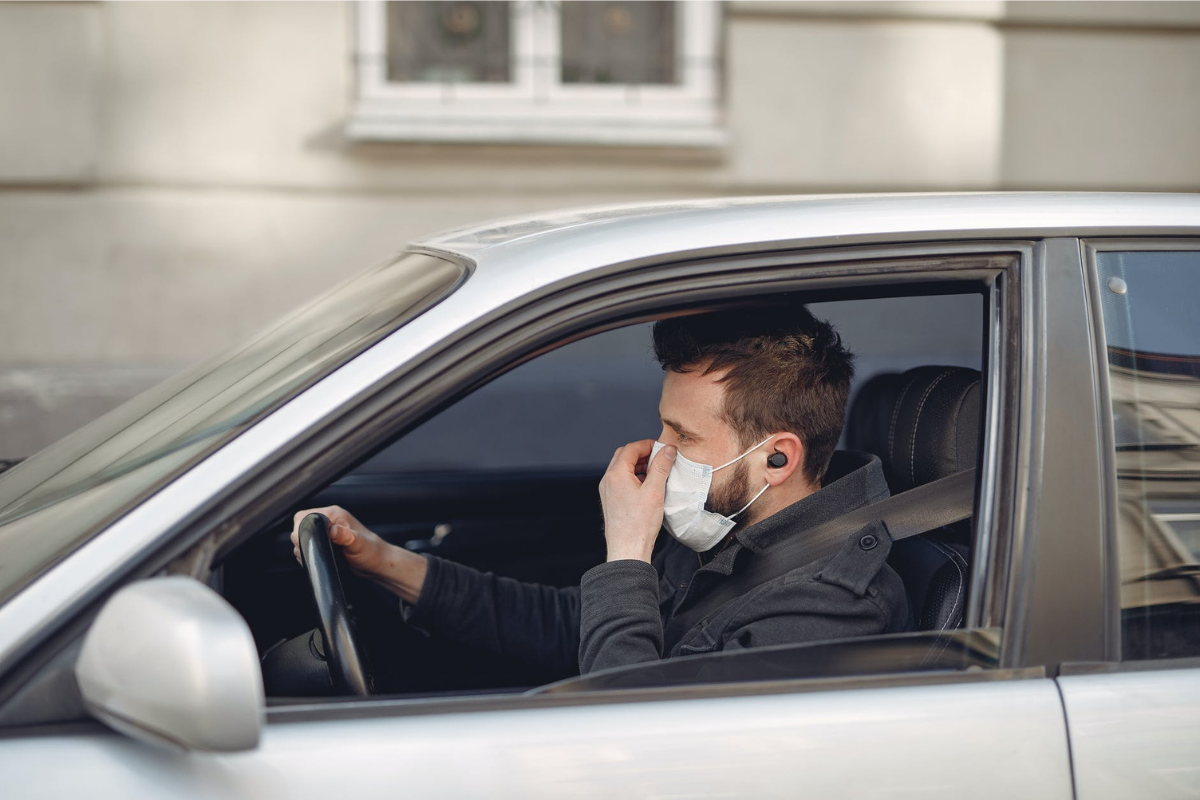 Motorists have to contend with driving under the new normal
What remains inflexible, however, are health standards for transportation, whether public or private. The Land Transportation Office (LTO) is doubling down on requirements for travelers, and that includes the mandatory wearing of face masks inside vehicles.
Section 4 of the LTO's Memorandum Circular 2020-2185 requires that face masks be worn by drivers and passengers of private vehicles, with a violation carrying a minimum penalty of Php 2,000.
Authorities have since clarified that private motorists traveling alone can remove their face masks. But what if your passengers happen to be family members, people who live with you in the same household anyway (and who, it would safe to assume, breathe the same air)?
>>> Related: 10 tips for car drivers to deal with COVID-19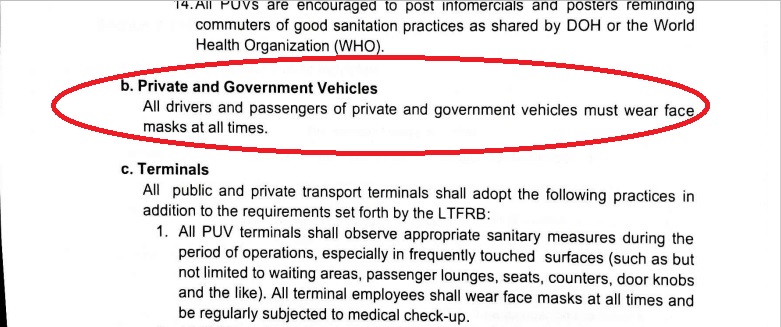 Drivers are required to wear masks (unless they're traveling alone)
One story recently circulating in social media tells of a private motorist who was flagged down for not wearing a face mask, with his wife and daughter accompanying him inside the vehicle. This particular offense fell under reckless driving, and the driver had his license confiscated, which he got back after paying a fine of Php 2,077.
Failure to comply with sanitary measures is considered by the LTO as a form of reckless driving, which explains the motorist's violation. Meanwhile, an observer might react that a face mask should have been a moot point since the driver was with his family members on board.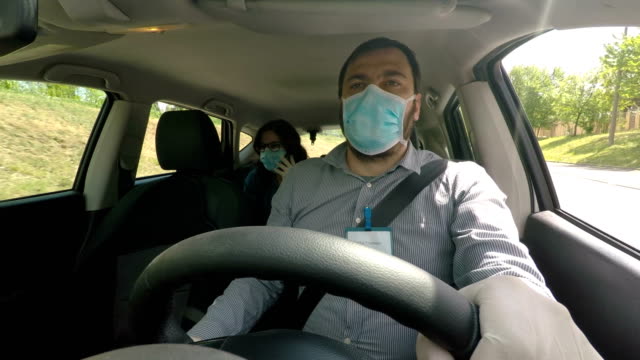 You might be positive for COVID and yet be unaware about it, which is bad for your passengers
>>> Related: Here's why you should still wear face mask even when driving
Putting it into perspective, not all people related by blood share the same physiology or even resistance to disease. One or two members of the household might already be infected with COVID yet are asymptomatic, displaying no outward symptoms.
This puts other family members living with them at risk, and an enclosed space such as a moving vehicle where they sit in close proximity to each other and breathe the same recycled air only magnifies that risk without face masks.
If you're driving family members on what is hopefully an essential trip, just remember that it's easier for everyone on board to wear a face mask than for you to lose Php 2,000 on a completely avoidable violation.
Follow more transport-related stories on Philkotse.com.

Joseph Paolo Estabillo
Author
Recent posts