Chery PH continues to absorb the additional import tax. 
Early this year, the Department of Trade and Industry (DTI) imposed safeguard taxes on all imported vehicles as a way to support local manufacturers. This means that most car brands in the country had adjusted the prices of their models following the additional import taxes.
Chery Auto Philippines, however, still managed to keep the prices of its model lineup free from the safeguard tax. The Chinese carmaker said that it will absorb the additional import tax so that the prices of its models with be maintained until the end of April this year.
An early summer surprise from Chery Auto Philippines
"In light of the difficulties of the Filipino families posed by the ongoing pandemic, we have decided to continue absorbing the safeguard tariff instead of passing it on the consumer in the form of higher vehicle prices," said Chery Auto Philippines President Rommel Sytin.
With that being said, here is the list of the current prices of Chery vehicles excluding DTI's safeguard tariff:
Chery Tiggo 2 M/T – Php 695,000     
Chery Tiggo 2 A/T – Php 770,000
Chery Tiggo 2 A/T Two-Tone – Php 785,000
Chery 5x M/T – Php 818,000
Chery 5x A/T – Php 860,000
Chery 5x A/T Luxury Php 950,000
Chery Tiggo 7 Pro – Php 1,198,000
Chery Tiggo 8 A/T Luxury – Php 1,280,000
Chery Tiggo 8 A/T Luxury EX – Php 1,340,000
The said Chery Tiggo crossovers are still offered with an industry-leading 10-year or 1,000,000 km engine warranty, 5-year general warranty, 3-year roadside assistance, and free preventive maintenance service (PMS) for as much as three years.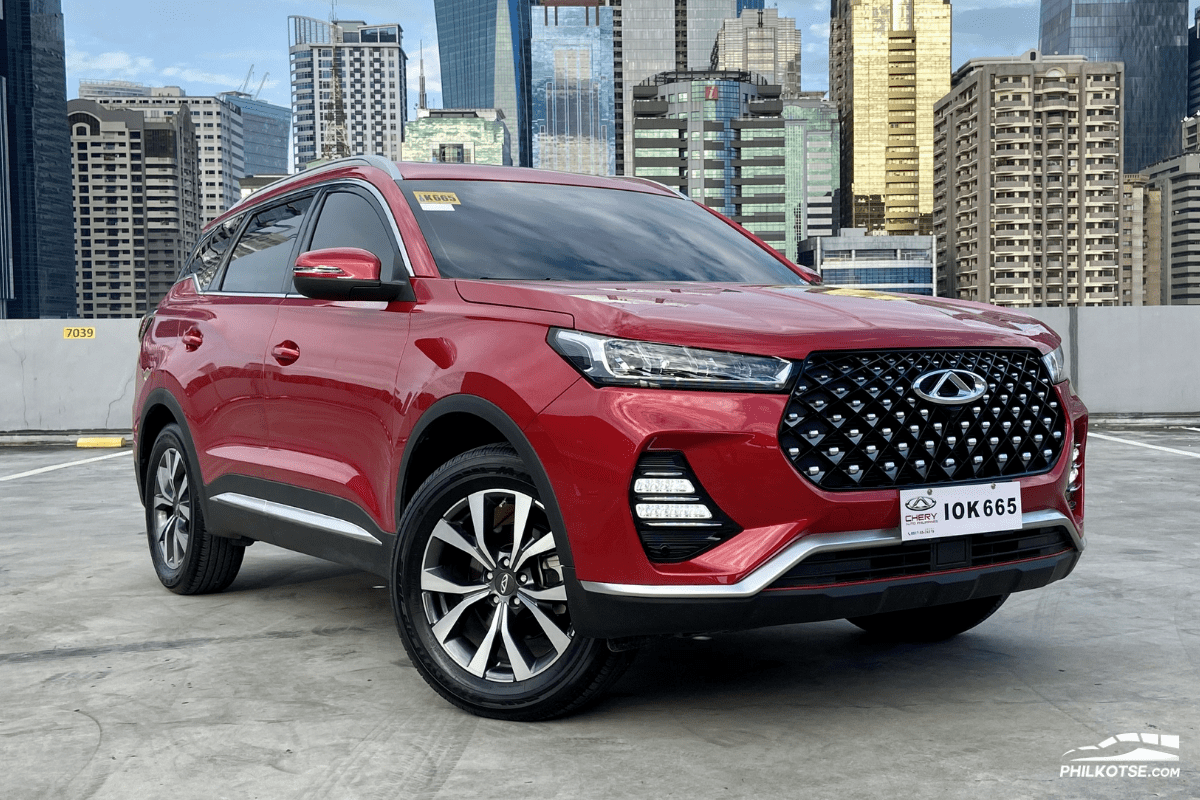 2021 Chery Tiggo 7 Pro
"The use of public transportation stays as a challenge for those who essentially need to travel for work, transport items for business, or attend medical emergencies. We want to give the Filipinos more options – safe, reliable, and affordable options through our Chery Tiggo crossovers," added Sytin.
Here at Philkotse.com, we value your interest in the automotive industry. Visit our website to find out more.
Know more about Chery Tiggo 2

<p>The Chery Tiggo 2 is a crossover brought into the Philippines by the United Asia Auto Group Inc. (UAAGI). It is the entry-level model among the brand&rsquo;s vehicle line-up. For its price, Chery Auto Philippines did not skimp on its exterior and interior features. It comes with a modern and composed exterior design, as well as a well-thought interior layout that has a youthful vibe. The Chery Tiggo 2 primarily caters to those looking for the ideal city driving vehicle that competes against other subcompact crossovers in the market. It boasts of its extraordinary trafficability with its high ground clearance and naturally aspirated engine, all for an attainable price range. The Chery Tiggo 2 is offered in two variants with manual or automatic transmission options.</p>

Rex Sanchez
Author
Recent posts